Every office should have a pinball machine. Here's one that I found today that would be perfect for the folks at CMT (Country Music Television):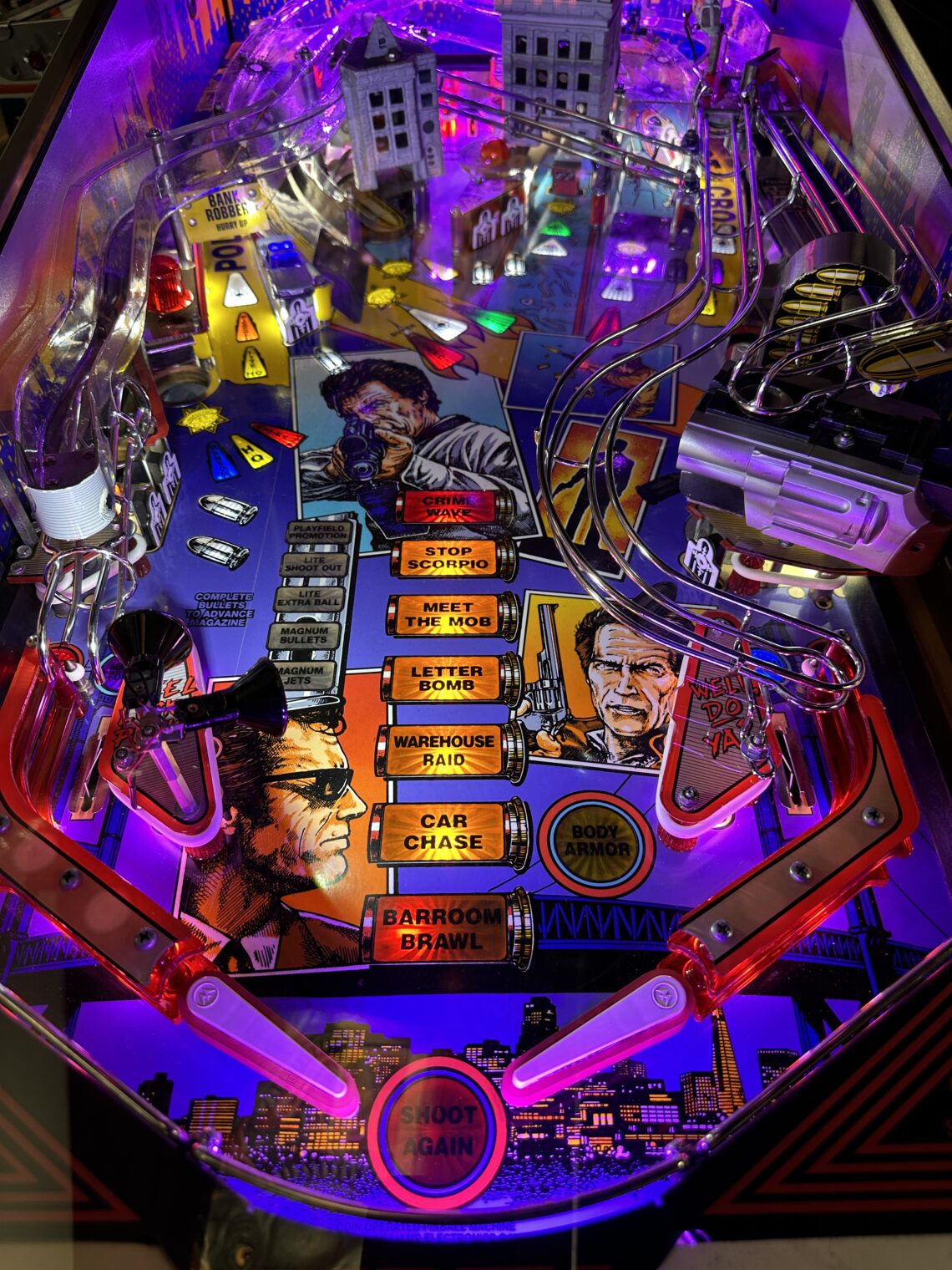 Pinside users rank Dirty Harry, a 1995 game from Williams, #114.
Separately, since the movie Dirty Harry is set in San Francisco, here's what a friend in Silicon Valley said when I invited him to join me for dinner there on August 2: "I generally avoid the third world, but would do it for you and [a mutual friend], of course, except that I'm going to be in Hawaii."
Would anyone like to meet for breakfast in Berkeley/Piedmont on the morning of August 2? Or possibly in SF in the evening of August 2 or morning of August 3? (I'm not 100% sure that I want to wade into the mess myself) Email philg@mit.edu if you want to meet up!
Related: