Here's an intersection where a real estate developer could make enormous profits if white Democrats were sincere. Imagine the prestige of being able to tell people "I live at the corner of President Barack Obama Highway and Dr. Martin Luther King, Jr. Blvd."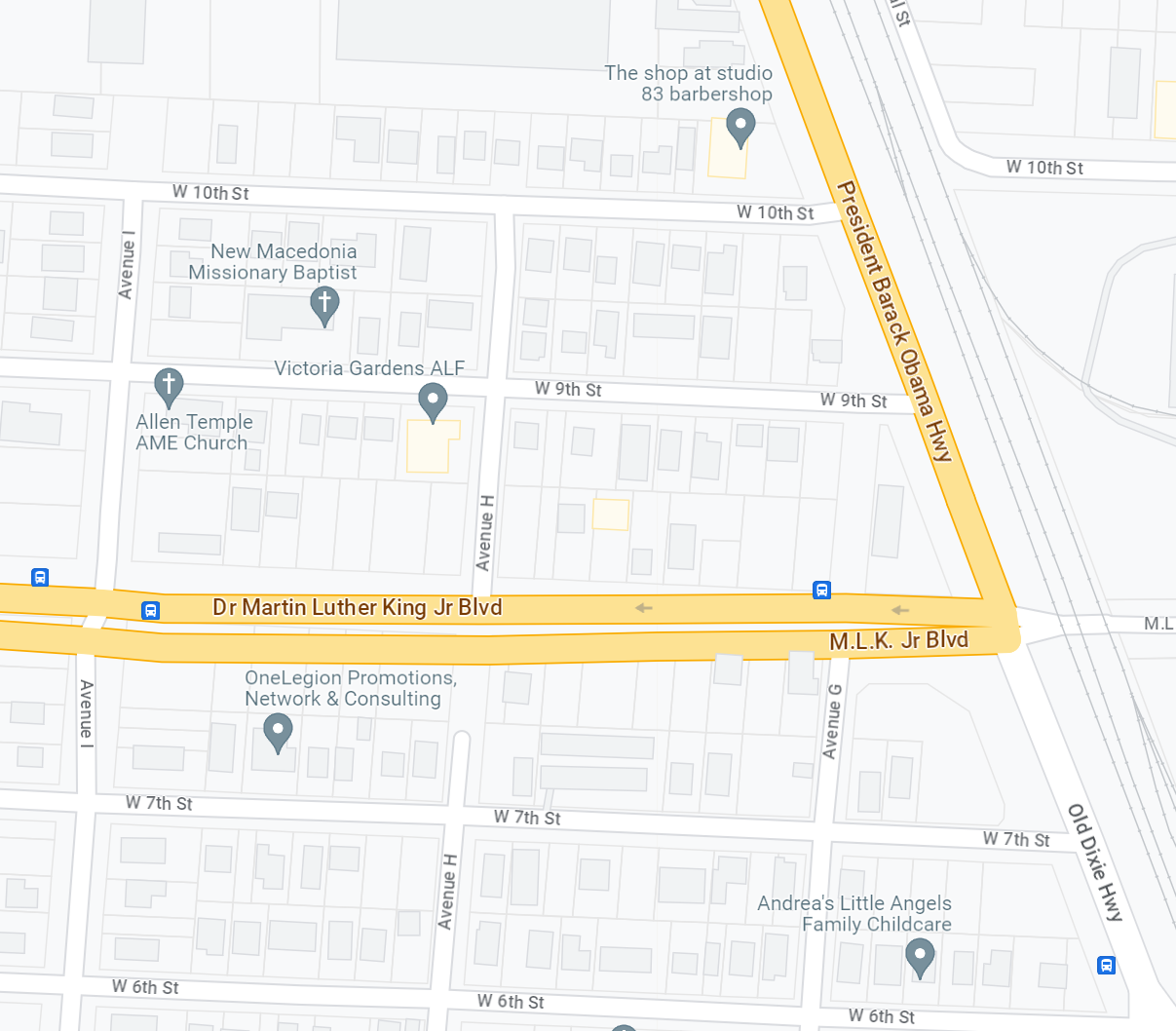 (Note that President Barack Obama Highway was formerly known as "Old Dixie Highway"; see this NYT story from 2020 and this ABC story about a renaming of the road farther south to "Harriet Tubman Highway".)
This ideal location is in Riviera Beach, Florida, just a few steps from the water, and it is not currently overdeveloped: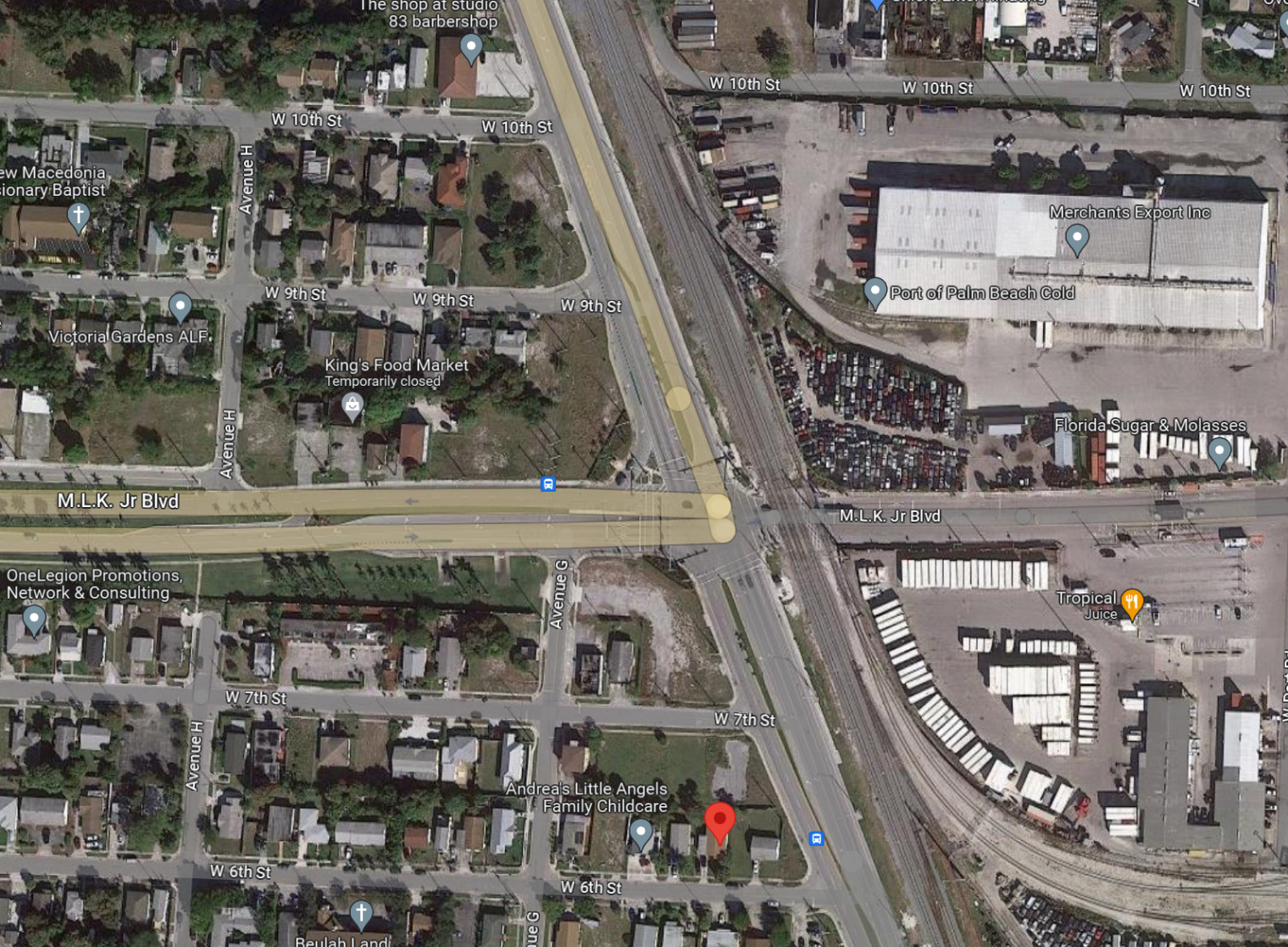 The righteous occupants of the MLK&Obama Building will not be troubled by any neighbors who've voted for insurrection/treason. Biden won 96:3 in this neighborhood (source: nytimes 2020 election map):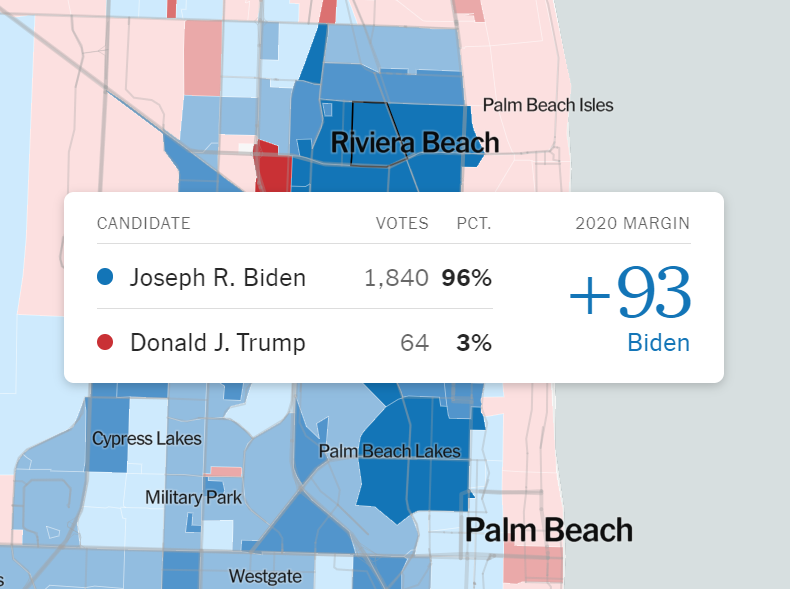 Zillow says that a house near this corner is currently worth only about $200,000, so an enterprising developer could buy up quite a few lots and create a condo or apartment complex ("Progressive Gardens at MLK&Obama"? "Tower of Justice"?).