Having previously enriched the campaign treasuries of Democrat politicians nationwide, the great Effective Altruist Sam Bankman-Fried continues to enrich at least some Americans, according to "A $700 Million Bonanza for the Winners of Crypto's Collapse: Lawyers" (New York Times):
Lawyers, accountants, consultants, cryptocurrency analysts and other professionals have racked up more than $700 million in fees since last year from the bankruptcies of five major crypto firms, including the digital currency exchange FTX, according to a New York Times analysis of court records. That sum is likely to grow significantly as the cases unfold over the coming months.
What is the NYT's evil twin, the New York Post, writing about? "Migrant arrested 6 times for 14 crimes in first two months in NYC":
A man who arrived in New York City two months ago from Venezuela has randomly attacked at least three strangers and two cops, and gotten arrested – and released – six times on 14 different charges, police and sources said.

Daniel Hernandez Martinez, 29, arrived on June 27 and allegedly committed his first crime the following day.

On Aug. 21, he violently attacked a woman in Midtown, cops said. He "grabbed a stranger by the hair, dragged her across the floor and kicked her," and smashed her phone on West 45th Street around 1 a.m., court documents show.
What else has been interesting in recent news? "Maryland elementary school brings back MASKS for kids as it forces third-graders to don N-95s again after spate of pupils testing positive for COVID-19" (Daily Mail):
In a letter sent to parents on Tuesday, Rosemary Hills Elementary School principal Rebecca Irwin Kennedy said she made the move after 'three or more individuals' caught the virus in the last ten days.

She demanded students don thick N95 masks to 'keep our school environment as safe as possible', despite a recent study finding the mask may expose users to dangerous levels of toxic chemicals.

And while even embattled medical guru Dr Anthony Fauci admits there is a lack of evidence the masks stop the spread of Covid, Kennedy told parents the N95s will only become optional after 10 days.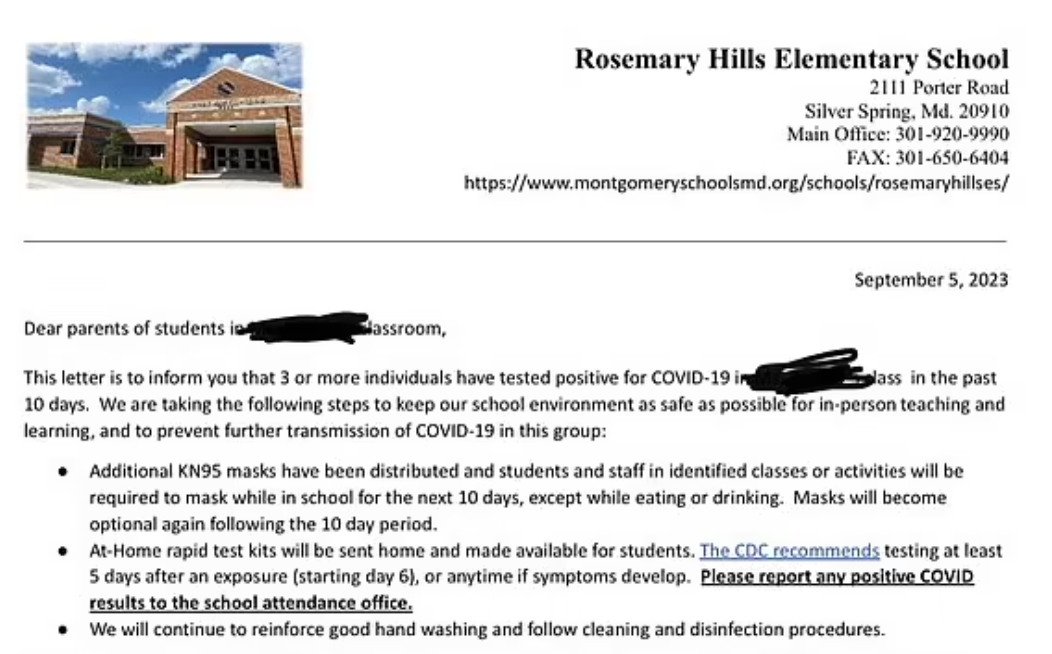 This is my old school district, as it happens, Montgomery County Public Schools. It's interesting that there is no explanation of how SARS-CoV-2 will be stopped if the students remove their masks "while eating or drinking". The letter from the principal doesn't mention any changes to lunch procedures. So the kids all sit in the classroom together wearing masks and then they all sit together at lunch not wearing masks?
What the Maryland principal did, of course, would be illegal under Florida law. Not contrary to a governor's order, but illegal under a statute passed by the legislature. Third graders in Florida could tell the fearful Fauci-denying adults where to put their N95 masks.
Readers: What's caught your eye in recent news?