According to the economic logic used by enthusiasts for low-skill immigration, even the lowest skill migrant makes Americans richer because he/she/ze/they causes some sort of bump in economic activity, thus increasing the aggregate GDP.
I wonder if Danilo/Danelo Cavalcante should win Migrant of the Year 2023. By escaping from a Pennsylvania Prison, he is responsible for at least 500 police officers receiving two weeks of overtime pay (timeline). He's 34 and has been sentenced to life in prison, so that will boost the U.S. economy by at least $50,000 per year for the next 50 years or so (see "Pa. spends over $40k a year per inmate." but remember that the $42,727 per year number is in pre-Biden dollars).
CNN:
The dramatic encounter with Cavalcante, involving a helicopter, a lightning storm, a police dog and more than 20 tactical officers, led to his capture around 8 a.m. Wednesday morning, authorities said.
So the migrant can also take credit for some Jet A sales and the overhaul reserve for what was very likely a $3-6 million Eurocopter (helping the French and German economies too!).
Why is the U.S. criminal justice system so interested in this Migrant of the Year?
According to prosecutors, he stabbed Brandão 38 times in front of her two young children in Pennsylvania in April 2021. He was arrested several hours later in Virginia, and authorities said he was attempting to flee to Mexico and intended to later head to Brazil, his native country.

In addition, Cavalcante is also wanted in a 2017 homicide case in Brazil, a US Marshals Service official has said.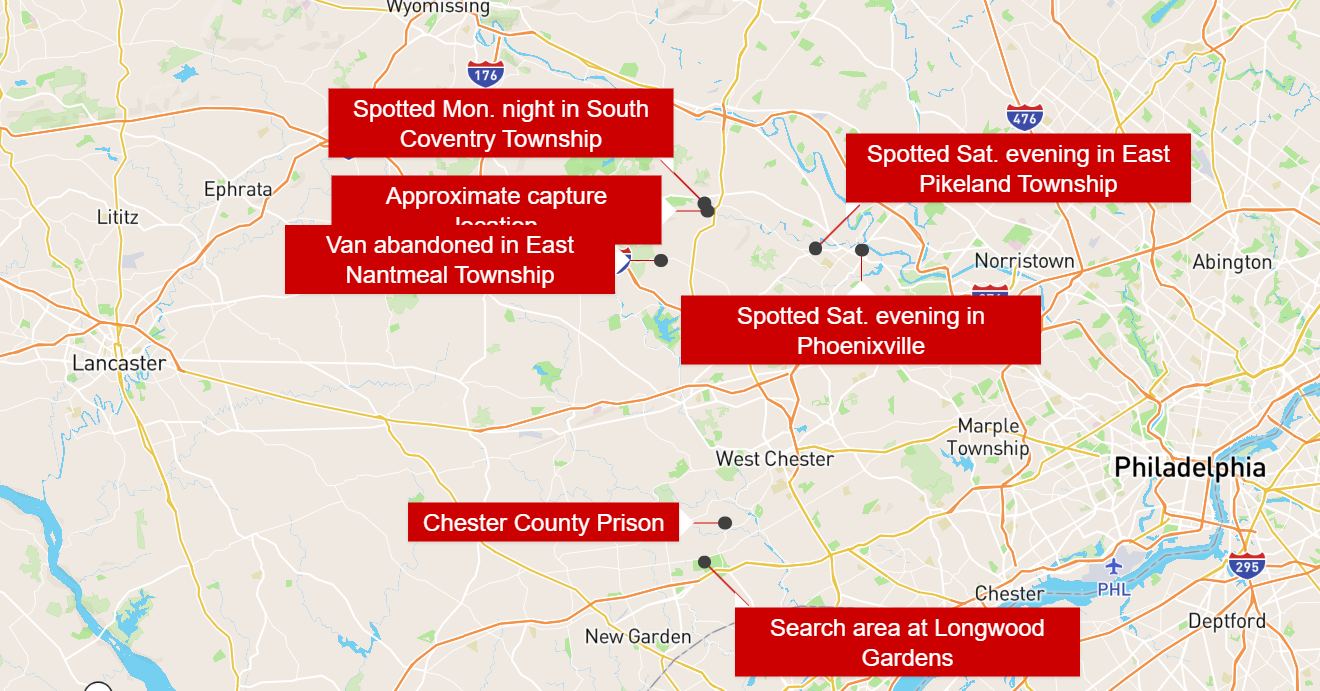 Note that nearby Philadelphia has more than one murder every day, but nobody seems to care or at least not enough to take appropriate emergency action.