Extremely loyal readers may remember that I previously reviewed a 2013 Trek electric bicycle:
52 lbs. for XL frame size
$2100
250 Wh battery
250 watt motor
It's been 10 years. Let's check in to see how much better today's electric bikes are. Behold, the Trek Verve+ 2: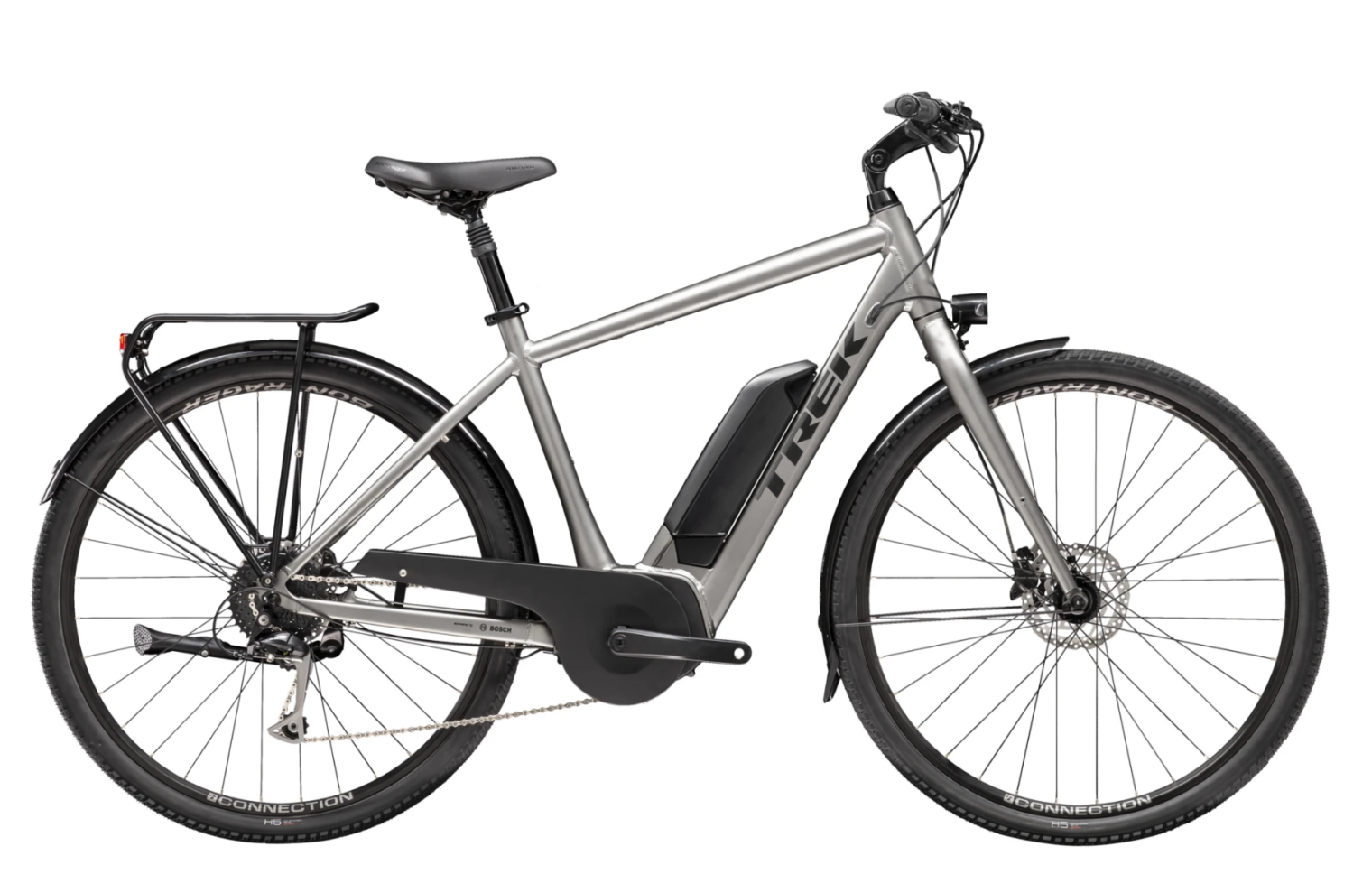 How much better is this than the 2013 bike?
51.5 lbs. for M frame size (i.e., heavier)
2,850 Bidies (BLS says that $2,100 in 2013 is equivalent to roughly 2,800 Bidies today, so this is about the same when adjusted for official inflation)
400 Wh battery
250 watt motor
The 2023 bike should be better balanced, due to the battery being in the middle, and it has hydraulic brakes. On the other hand, if the battery dies, the old bike's 21-speed drivetrain will likely be superior to the new design's 9-speed (presumably lacks the low gears you'd want to pedal yourself and a ponderous electric bike back to the garage).
I'm shocked at how little progress has been made. I would have guessed that, at the $2100 price, the weight would have come down to 40 lbs. and the battery capacity would have doubled to 500 Wh. Maybe if we'd put $20 trillion into electric bike engineering instead of coronapanic lockdowns, payouts, subsidies, etc.? Or are the bike engineers running up against the laws of physics and chemistry?
From my 2015 review:
What about the new stuff? It seems as though the 900-lb. gorilla of the bike world, Shimano, has entered the market with the Shimano Steps system, which is what Trek is using on their latest models. This may prove the point of Crossing the Chasm (that the innovators often don't end up as market leaders because products that appeal to hobbyists and early adopters don't necessarily appeal to the mainstream).
My bike is a regular Trek city bike to which they added some Bionx components, much as a consumer might have done in his/her/zir/their garage. What happened to Bionx when Shimano and Bosch moved in? A 2018 article:
Electric-assist and retrofit electric motor company Bionx has gone bankrupt and its assets are being sold off.

After cornering the North American electric-assist retrofit market, Bionx suddenly closed its doors and laid off all workers in February 2018, just at the start of the busy Spring season in the bicycle industry.

Apparently, the financial failure of the company is related to a deal with General Motors, in which Bionx was to produce electric bicycles for the auto-maker at a cost of $1000/ea. After finding that the bicycles would actually cost $1400/ea to build, Bionx defaulted on the contract and went into receivership shortly thereafter.
In the Department of Never Take Investment Advice from Philip, this is what I thought would happen to Tesla. They fiddled around with standard Li-ion batteries and electric motors. As soon as they'd proven that the market existed, the companies that were experts at making great cars would swoop in and take away all of Tesla's customers because the cars around the batteries/motors would be so much better. The UK's Car magazine, however, recently did a comparison test and BMW's i4 M50 was ranked #3, Hyundai's Ioniq 6 was #2, and the best electric sedan was the Tesla 3. In other words, Tesla figured out how to make a good car in less time than it took BMW to figure out how to mount some batteries and a motor into a car.
Related: