Courtesy of Jay Bhattacharya, the University of Michigan's policy for dealing with the discovery of an unclean SARS-CoV-2-infected 18-year-old in a dorm shared with healthy 18-year-olds: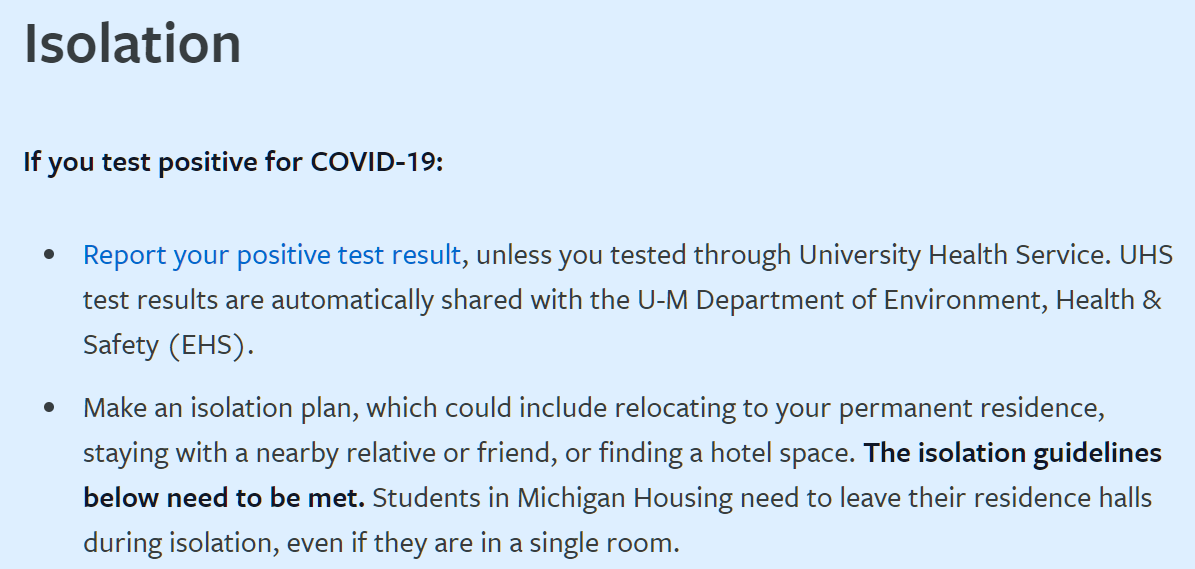 Let's consider Pat Studymuch, a U-M freshman. He/she/ze/they lives in a single room amidst other 18-year-olds whose risk of hospitalization or death from COVID-19 is minimal. Where should he/she/ze/they go?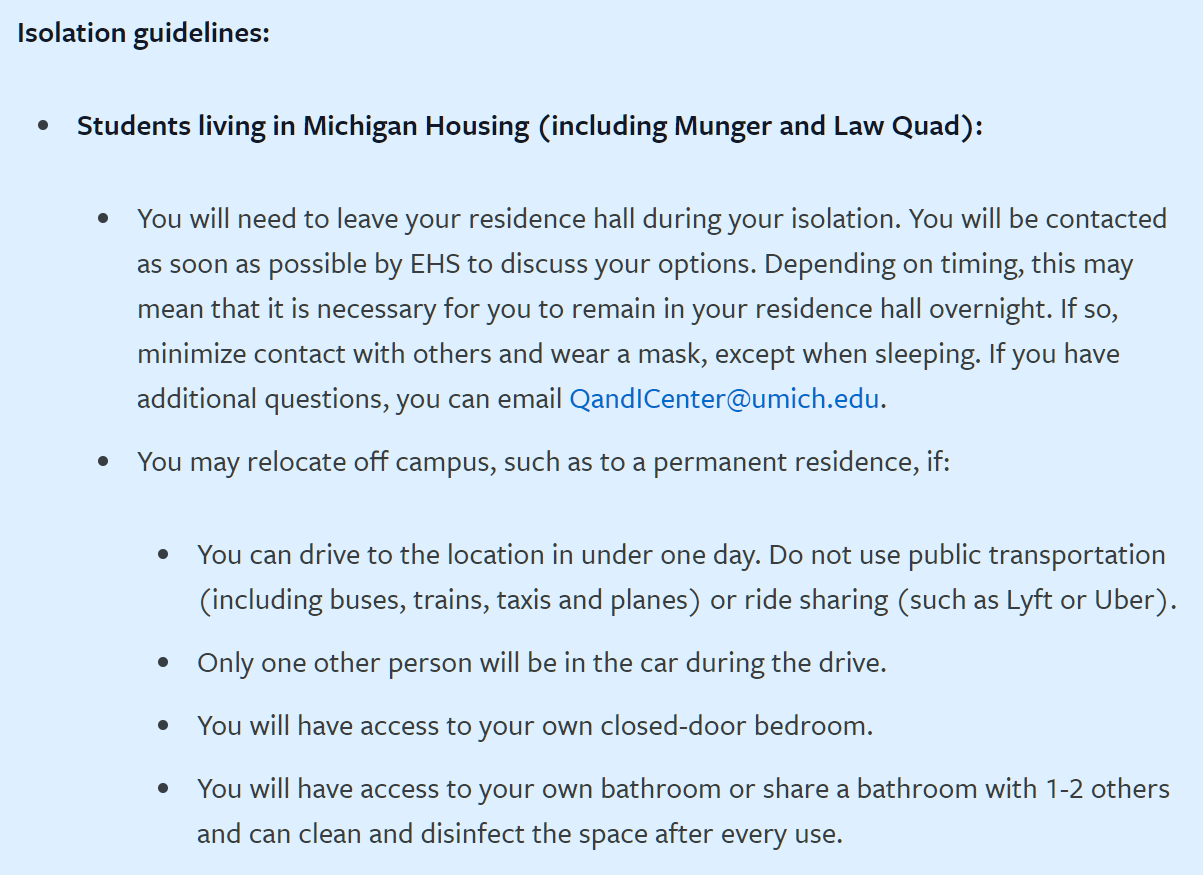 Science says "Go back to the parents and elderly grandparents" (in the "permanent residence"). But if removing an infected 18-year-old from a group of 18-year-olds and pushing him/her/zir/them into a community of older people is good, wouldn't it be even better for contagious students to be sent to quarantine in nursing homes?