We are informed that inflation is at 3 percent. The various county and local governments here in Palm Beach County/Jupiter somehow did not get the memo. A "Notice of Proposed Property Taxes" that I recently received shows that the taxing authorities are increasing their budgets by about 9.5% on a per-resident basis. The notice shows the millage rates with and without the proposed budget increases.
(I don't think that the budget increases can be explained by the lockdown-driven exodus from the Northeast. The county's population grew by only 13,000 in 2022, less than 1 percent (Palm Beach Post).)
Note that the first $50,000 of value is exempt for full-time residents under the "homestead exemption" and the assessed value for a primary residence cannot go up by more than 3 percent annually (but there is no limit to increases for the millage rates?).
Readers: What's happening to your property tax bills in our 3% economy?
One of our neighbors is an accomplished oil painter. Here's a photo that I took of what I think is one of the nicer-looking houses in the neighborhood for her to use as the basis of a painting: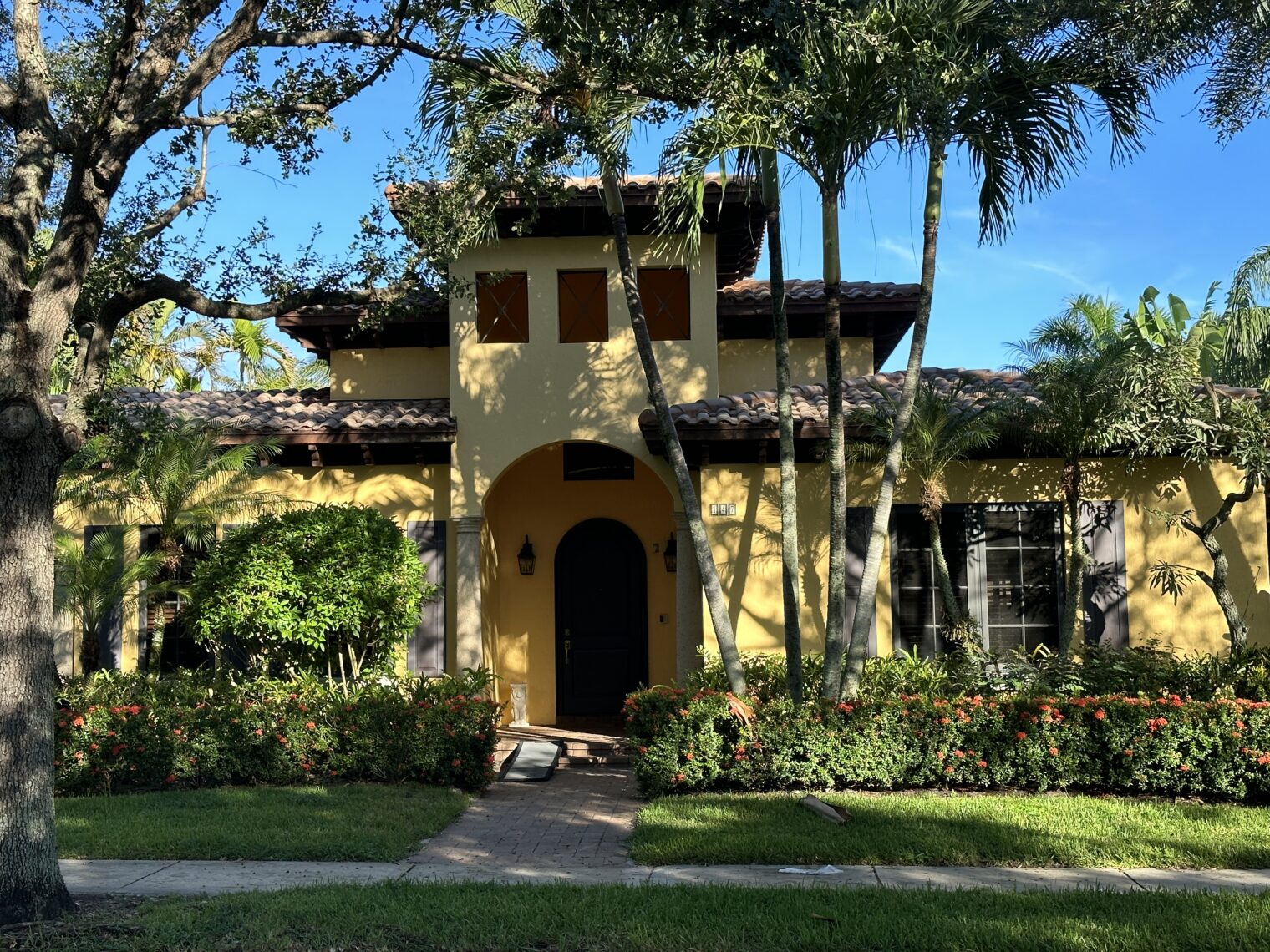 What I think is the same house, but in white: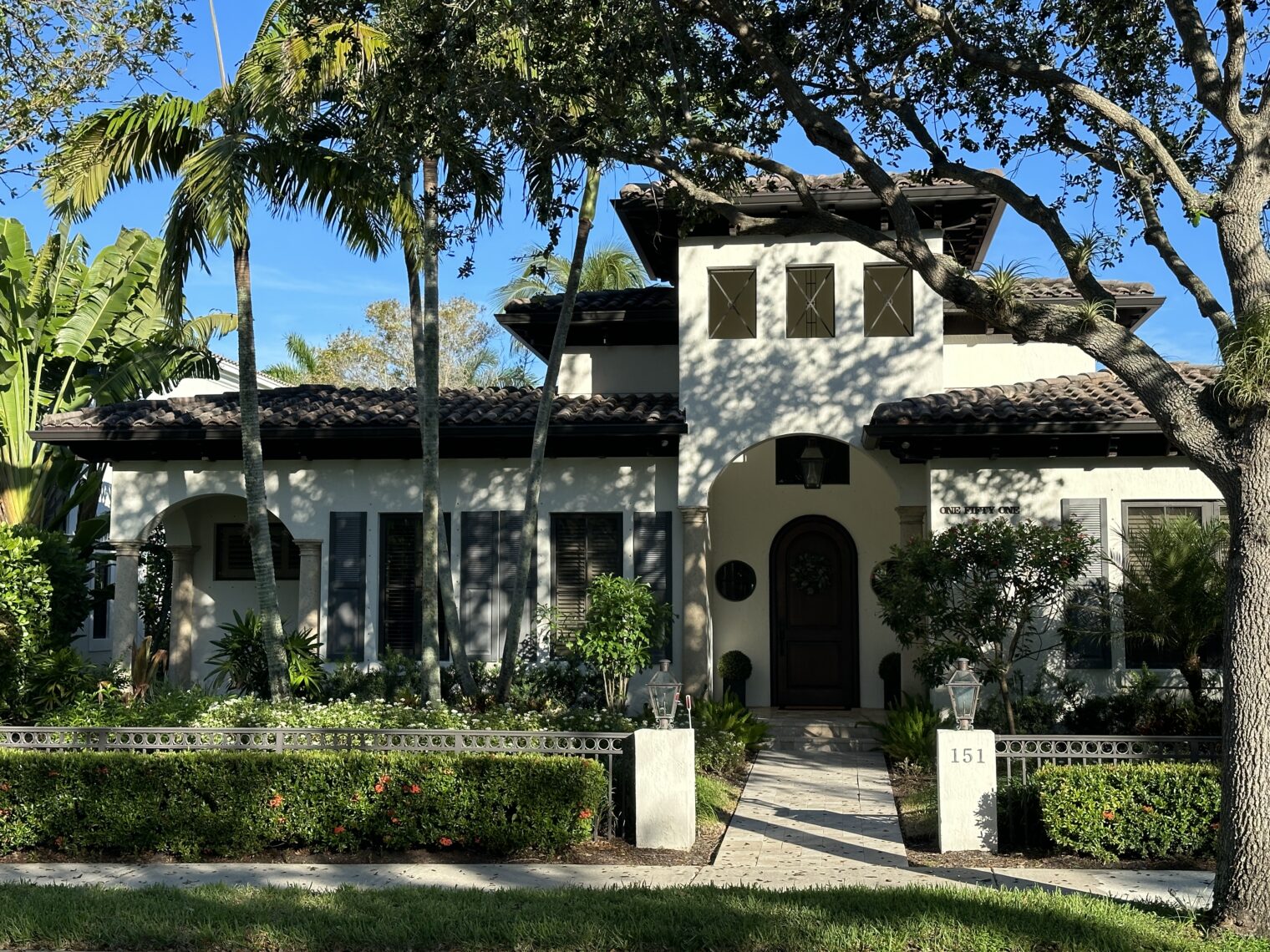 (The truly custom houses in this area are reserved for the truly rich!)
While shopping for furniture that would help our senior golden retriever get up on the bed, I found this upsetting example of inflation: