Loyal readers may recall my review of the Academy Award-winning documentary American Factory. After a Chinese glass manufacturer has been gulled into investing $500+ million in pre-Biden money, all of the Democrats in the region, including Senator Sherrod Brown, show up to exhort the workers to unionize and extract higher wages from the foreign chumps.
"Biden to become first sitting US president to appear on picket line at UAW strike" (The Guardian):
Joe Biden will become the first sitting US president to appear on a picket line on Tuesday, making an appearance in Michigan in an effort to show solidarity with striking members of the United Auto Workers (UAW) union, which is locked in an escalating dispute with America's three biggest carmakers.

Biden's trip is designed to burnish his self-proclaimed credentials as the most union-friendly president in US history and possibly also to earn the explicit backing of the UAW, which has yet to endorse his bid for re-election.

Biden voiced support for the strike by Ford, General Motors and Stellantis workers, which was entering its 12th day on Tuesday, and had announced he was dispatching his labour secretary, Julie Su, and Gene Sperling, a senior White House adviser, to help the union reach a settlement with company bosses.
In other words, this is a Presidential version of what is shown in the movie with, if memory serves, members of Congress and the governor. Will I be taking my own advice and watching the movie again in honor of our muscular leader? No. I canceled my Netflix subscription after the 2nd or 3rd price increase during what we are informed is a period of near-zero inflation.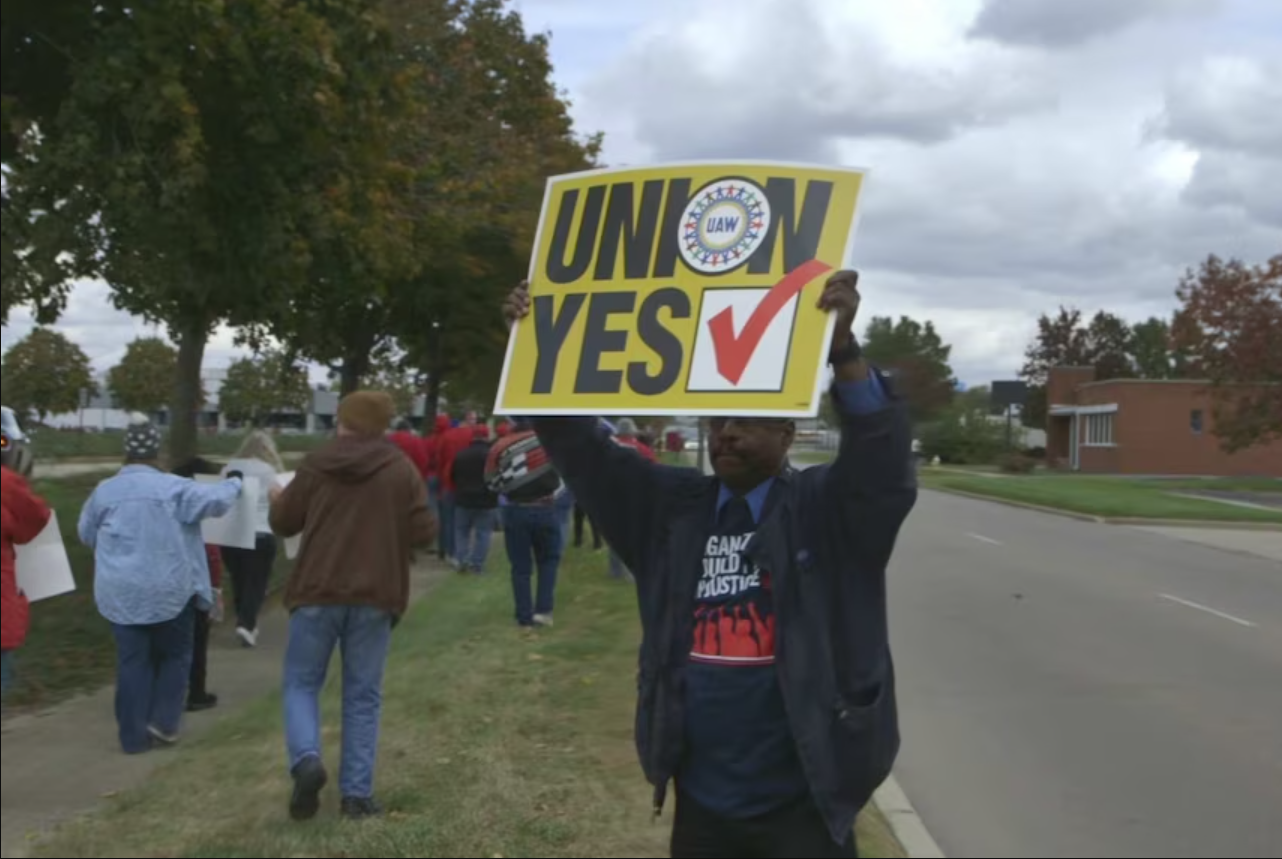 Related: