A friend sent me this assignment, recently given to students at the public high school in Palo Alto, California: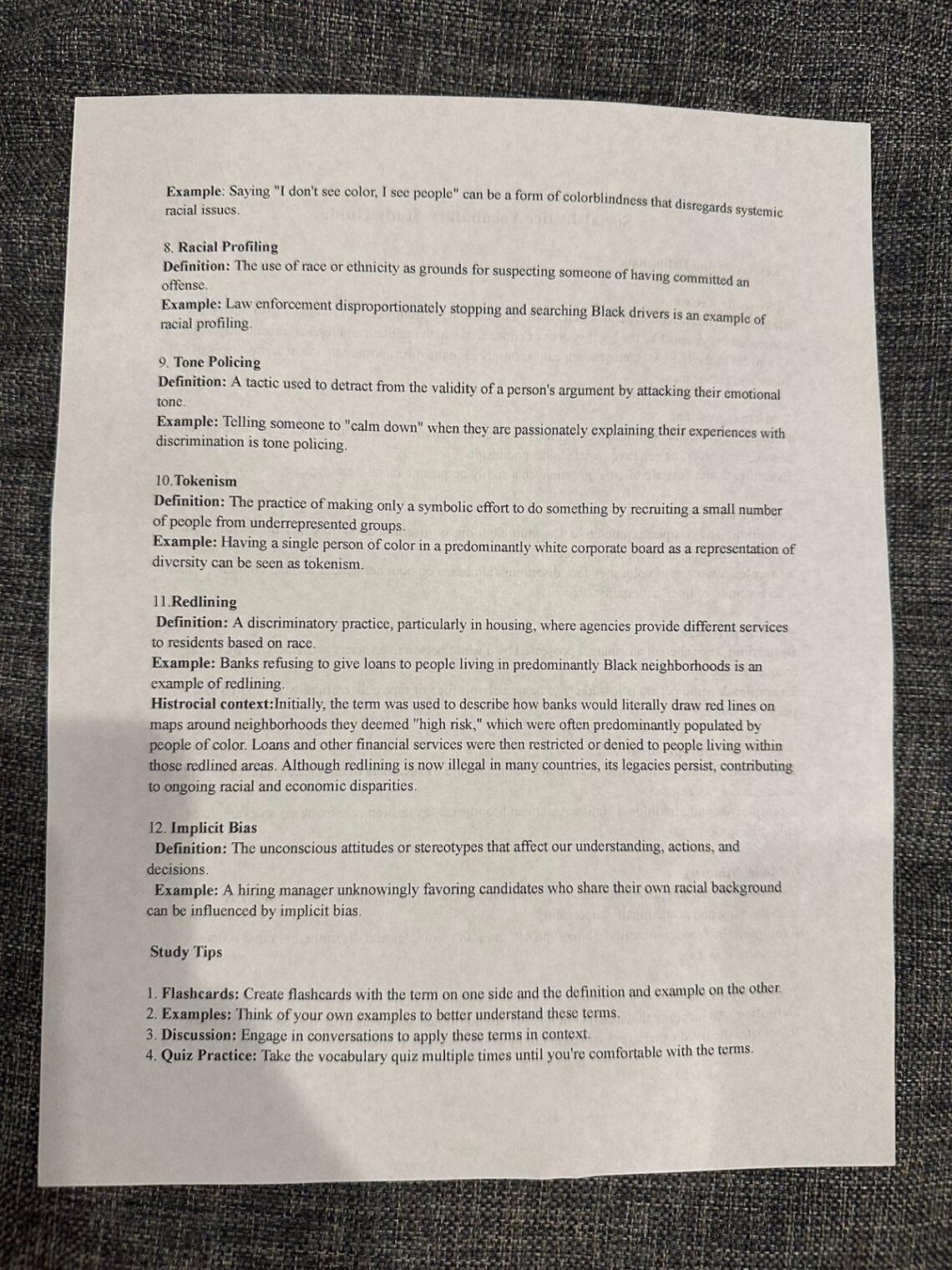 Let's focus in on a few…

This is a little confusing. Racism explains why "Black and Latino men" are incarcerated at higher rates than other residents of the U.S. But how can racism explain why men are more likely to be incarcerated than people who identify with the other 73 genders recognized by Science?

What would happen to a student who cited Elizabeth Warren as an example?

This is the one that upsets me. Our house is 3 miles from the climate change-enhanced ocean, yet we are redlined by State Farm and excluded from homeowners insurance.