Wanting to see what the fuss was about, as soon as the book made it into the news, I reserved the not-banned If I Ran the Zoo from the local public library. A few days later, a librarian called. My reservation would be honored, of course, but the book could not be removed from the library. "You can make a reservation to come in and look at the book here," she explained. "That's the guidance we've gotten from the Minuteman Library Network."
(See Fund burning of existing copies of harmful Dr. Seuss books? for some representative pages from this book, courtesy of libgen.)
As the process of evaluating (not banning) older books continues, I wonder if it will make sense for libraries to set up forbidden books rooms, each of which could be named for a generous patron. (The rooms could also be used for viewing works in which Gina Carano appears.)
From McElligot's Pool (also on libgen):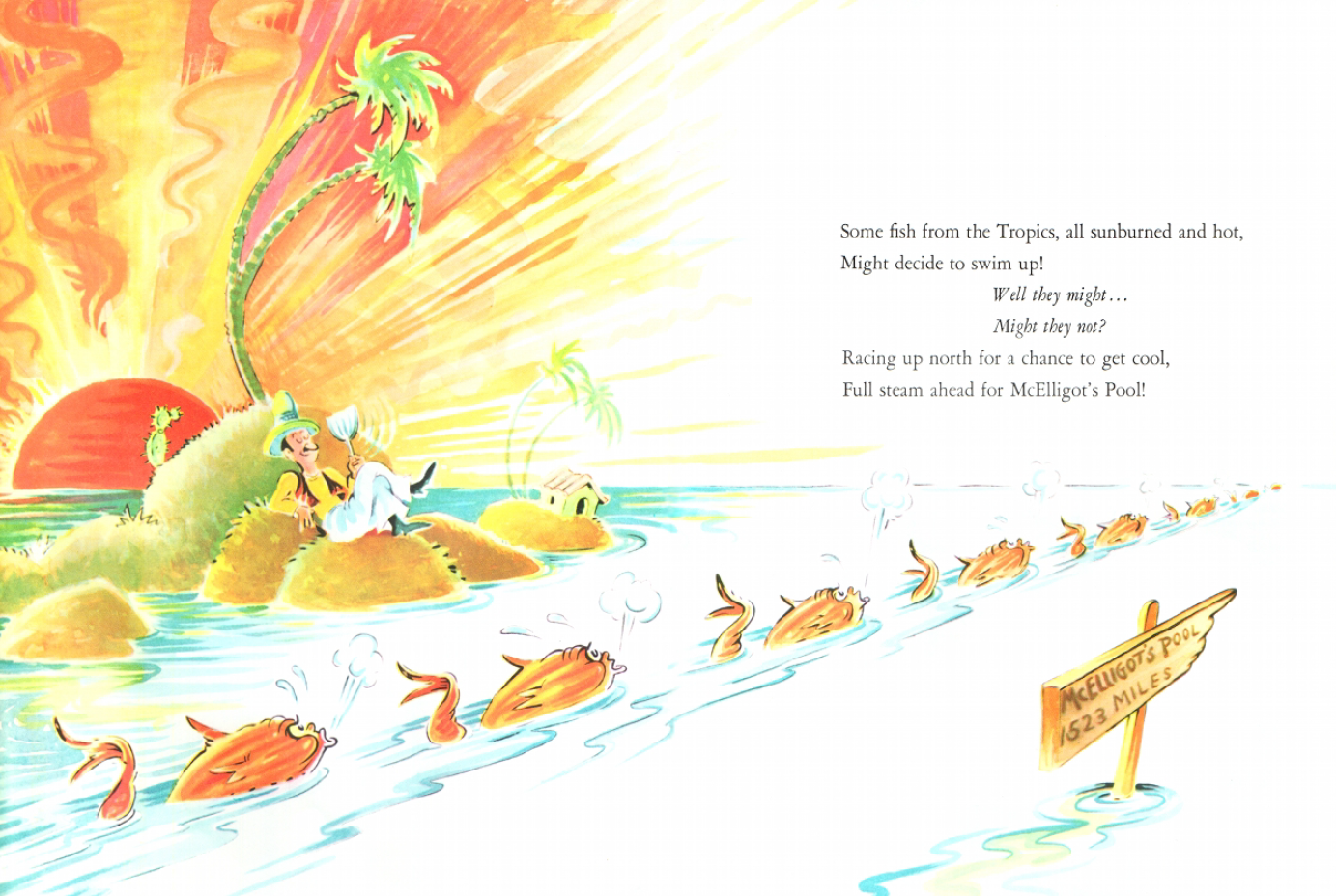 How is that racist? Here's the next page, objected to for its use of the word "Eskimo":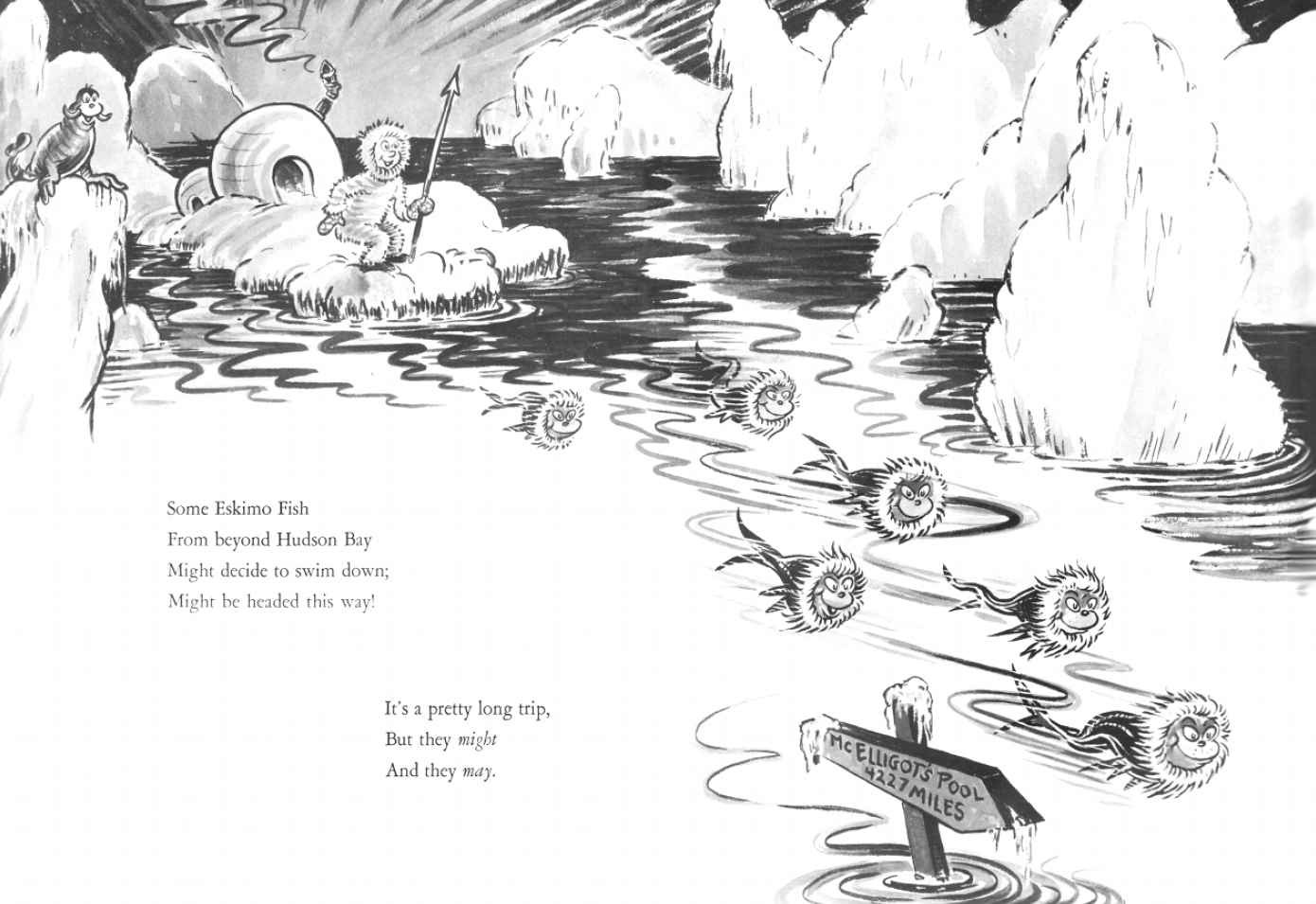 Related:
"Chicago Public Library removing 6 Dr. Seuss books from the shelves while it determines long-term options" (Chicago Tribune): "Library staff encourage patrons of all ages to engage critically with our materials, but materials that become dated or that foster inaccurate, culturally harmful stereotypes are removed to make space for more current, comprehensive materials. … Staff will continue to evaluate all Library resources and consider bias, prejudice, and racism when making decisions about our programming, services and recommendations, in addition to our collections," Molloy said.
Full post, including comments