During my travels around the U.S. and in conversations with people from various European nations, I've come to realize that COVID-19 could be considered primarily a mental condition in that the same virus has radically different effects depending on an individual's or society's psychology. People in Sweden, Florida, South Dakota, for example, have the same information regarding COVID-19 that everyone else has, but they process this information differently than folks in Germany, California, or Massachusetts. Given the information that life has become slightly riskier, it isn't inevitable that a human or group of humans would choose a particular course of action.
One thing that is unusual about the U.S. is that we have the power to move among radically different social, economic, and legal environments simply by moving from state to state. Think that having sex with a high-income person such as Hunter Biden should result in higher spending power than going to college and working? Move to Massachusetts (the sex act yielded $2.5 million tax-free in the Arkansas courts). Think that college+medical school+working as a physician should pay more than having sex with a dermatologist? Move to Texas, where child support profits are capped. Agree with Bernie Sanders that Black Lives Matter, but don't want to live with any Black people? Move to Vermont. Want to live among Latinx and pay a total tax rate of 4 percent? Move to Puerto Rico. Love guns? Arizona.
The same situation applies with reactions to Covid-19. If you want the governor to tell you when it is legal to leave your house, California and Massachusetts are great choices (ranking). If you don't think shutdowns and school closures are effective ways to deal with Covid-19 and/or you simply think that continuity of education, social life, and fitness are more important than avoiding Covid-19, you could move to any of the states ranked 70+ on that list: Iowa, South Carolina, Oklahoma, Idaho, South Dakota, Alaska, Utah, Florida, Tennessee, Montana, North Dakota, Missouri, Arkansas, Wisconsin.
Can it make sense to move permanently in response to a temporary situation? COVID-19 will be gone soon, thanks to the vaccines, and we'll be "back to normal", right? My personal theory is that there is enough potential for the virus to evolve that people who want to be restricted will continue to seek restrictions going forward. I personally know quite a few people who, despite being vaccinated and/or having had actual Covid-19 (mild symptoms, but positive PCR tests) continue to be afraid to go out, wear masks even outdoors, etc.
(See also Tyler Cowen's "Covid Has Made Where You Live Matter Even More," Bloomberg, April 5: "Overall the Southeast would seem to be a big winner, as the psychological effects of low rates of unemployment may prove more durable than the effects of high rates of casualties.")
It doesn't make sense to move to a state with a state income or estate tax, however. Let's intersect with income-tax-free states. Now we're down to South Dakota, Alaska, Florida, and Tennessee. South Dakota is an awesome state for domestic asset protection trusts (along with Nevada, this is where America's billionaires keep their trusts, but the ultimate protection may not work unless you live in SD or NV) and thus is a good place to preserve wealth from potential plaintiffs. It is a lovely place to spend the summer, but if you have school-age children you don't want to be stuck there December through February. With apologies to friends in Anchorage, that goes double for Alaska! Now we're down to Florida and Tennessee. Nashville, for example, is reasonably nice in January, with average highs of 48 degrees, but Tennessee is more of a working state than a fun/retirement state. If you're going to move, why not move to a playground? And Miami, oddly enough, despite being much warmer in winter is actually slightly cooler in the summer than Nashville. Finally, I am not sure that the WalletHub ranking of Coronafreedom makes sense. The Tennessee governor declined the Central Tyrant job and did not order everyone to wear masks. However, unlike in Florida, where the governor forbade local tyrants from imposing mask laws with fines, the Tennessee governor simply delegated tyranny to counties: "Since the beginning of the COVID-19 pandemic, there has not been a statewide mask mandate in place in the state of Tennessee, however, local authorities were given the authority to issue mask mandates within their own jurisdictions." A state with empowered local tyrants is not exactly free! Thus, as so many fleeing Wall Streeters have discovered, it all comes down to Florida.
This is a report on my own January/February exploration trip to Florida in the Cirrus SR20...
Covid Olympics. If you assume that masks are effective, from a practical disease transmission point of view, Florida should have roughly the same coronaplague rate as Maskachusetts. Just as in MA, people generally wear masks when inside retail stores. Just as in MA, restaurants are open and servers wear masks, but people don't wear masks at the tables. Florida has a higher percentage of schools that are open (100% since October), but MA has enough schools open that Covid-19 can certainly spread. It is uncommon to see someone outdoors in Florida with a mask on, but #science hasn't established that coronaplague is among outdoors. Death rate chart from the CDC, with MA in green:
The chart shows that the denial of education to urban children, wearing masks in the forest, sitting at home next to the fridge for 12 months, etc. here un Massachusetts have not resulted in a lower death rate statistic. But if you were to point this out to someone in Florida, most likely he/she/ze/they would respond with "So what? We didn't send a team to the COVID Olympics." The post-Covid priorities of the typical Floridian seem to be the same as the pre-Covid priorities. If he/she/ze/they has children, the priorities are ensuring that those children get a good education and a variety of mask-free fun after-school sports. If he/she/ze/they does not have children, the priorities are gathering with friends, working, staying fit, etc. (I was there in late January and few people had been vaccinated, so those over 70 would avoid crowded indoor spaces and seek to dine at outdoor tables whenever going to a restaurant.) Where someone in Massachusetts might talk about whether he or she felt "safe" [from Covid] doing something, the Floridian will simply talk about the activity itself.
Yard Signage and Bumper Stickers. Although Florida is a swing state and it is possible that a yard sign advocating for a political candidate might change the outcome of an election, yard signs occur at only 1/100th the rate of what we have in the Boston suburbs. The same goes for bumper stickers. Would you like to know whether Black Lives Matter to your neighbor? You'll have to ask him/her/zir/them. Driving around and wondering "In this house, what do they believe?" You'll have to knock on the door to find out unless….
Gainesville. Beautiful campus for University of Florida, but not a beautiful or vibrant town. Apparently when the smart young people graduate they go somewhere else. Particularly unsuitable for aviation enthusiasts as the (great) airport is on the opposite side of town from the nicer real estate (tucked away in suburban developments that have a minimal relationship to Gainesville). At least with respect to Covid-19, the students seem smarter than the (cowering out of personal fear) Ivy League to whom I've talked recently. "We'd behave differently," one sophomore said, "if we lived with our grandparents, but we don't. There is no reason for us to be afraid of getting the virus and we live more than 100 miles away from our older relatives. Classes are mostly remote, so the only people that we interact with are other young people who aren't at risk."
Guess which department has the ugliest building? Note the students hunting for shark's teeth in a nearby park and the selfie park at the FBO.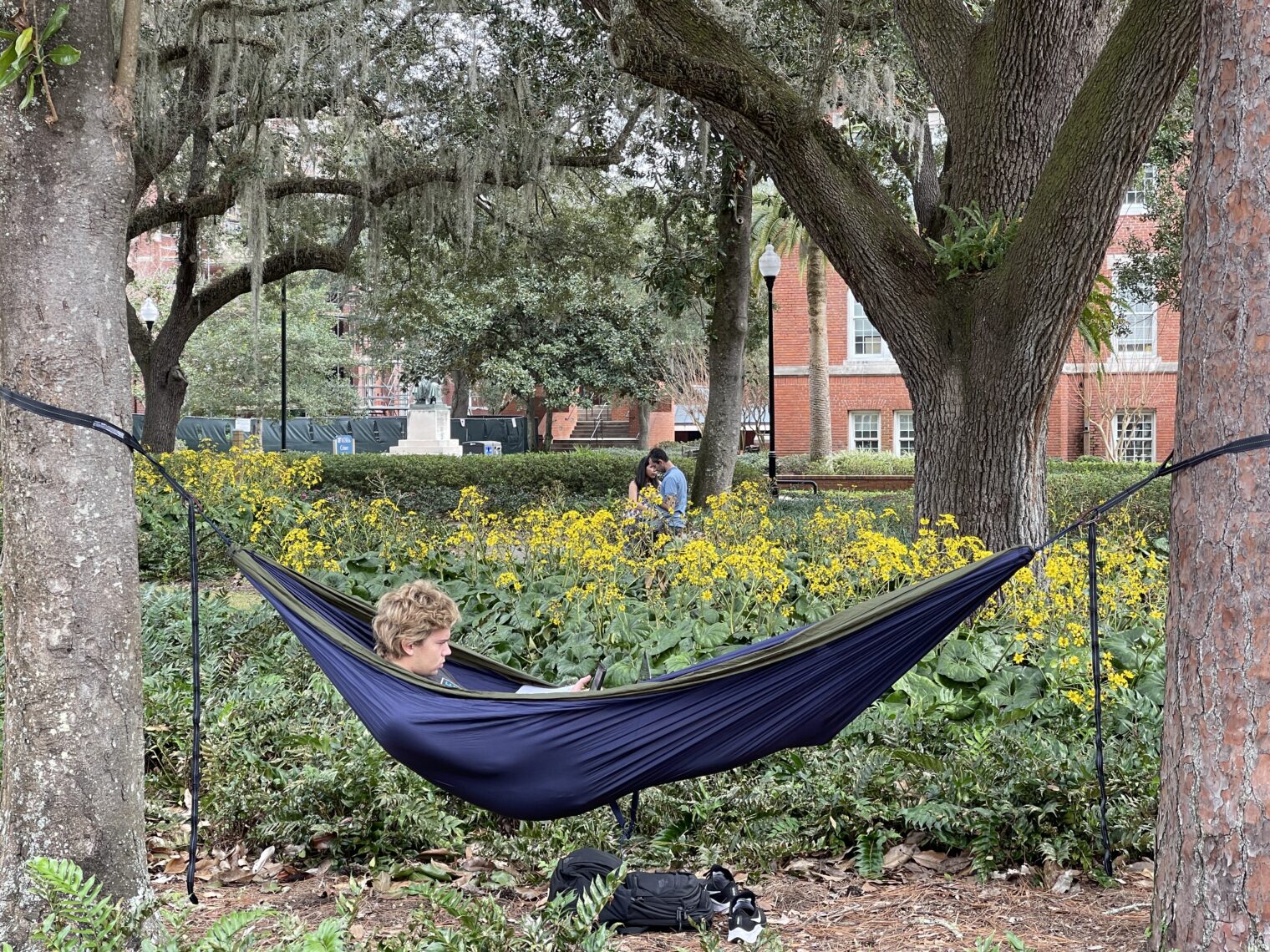 Sarasota. Folks with kids will want to live on the mainland rather than one of the islands (great for beach access, but the traffic can be slow getting on/off for the various services and activities that kids need). The neighborhood around the Southside Elementary School is probably the most desirable, with Camino Real being the best street and anything east of the Tamiami Trail being cheaper. Overall, however, Sarasota is more geared around the retired than those of school age. Great airport shared by air carriers and general aviation, about 13 minutes from the Southside school.
The Ringling (world's only fine art and circus museum!) and the latest condo development for oligarchs (from my friend's boat).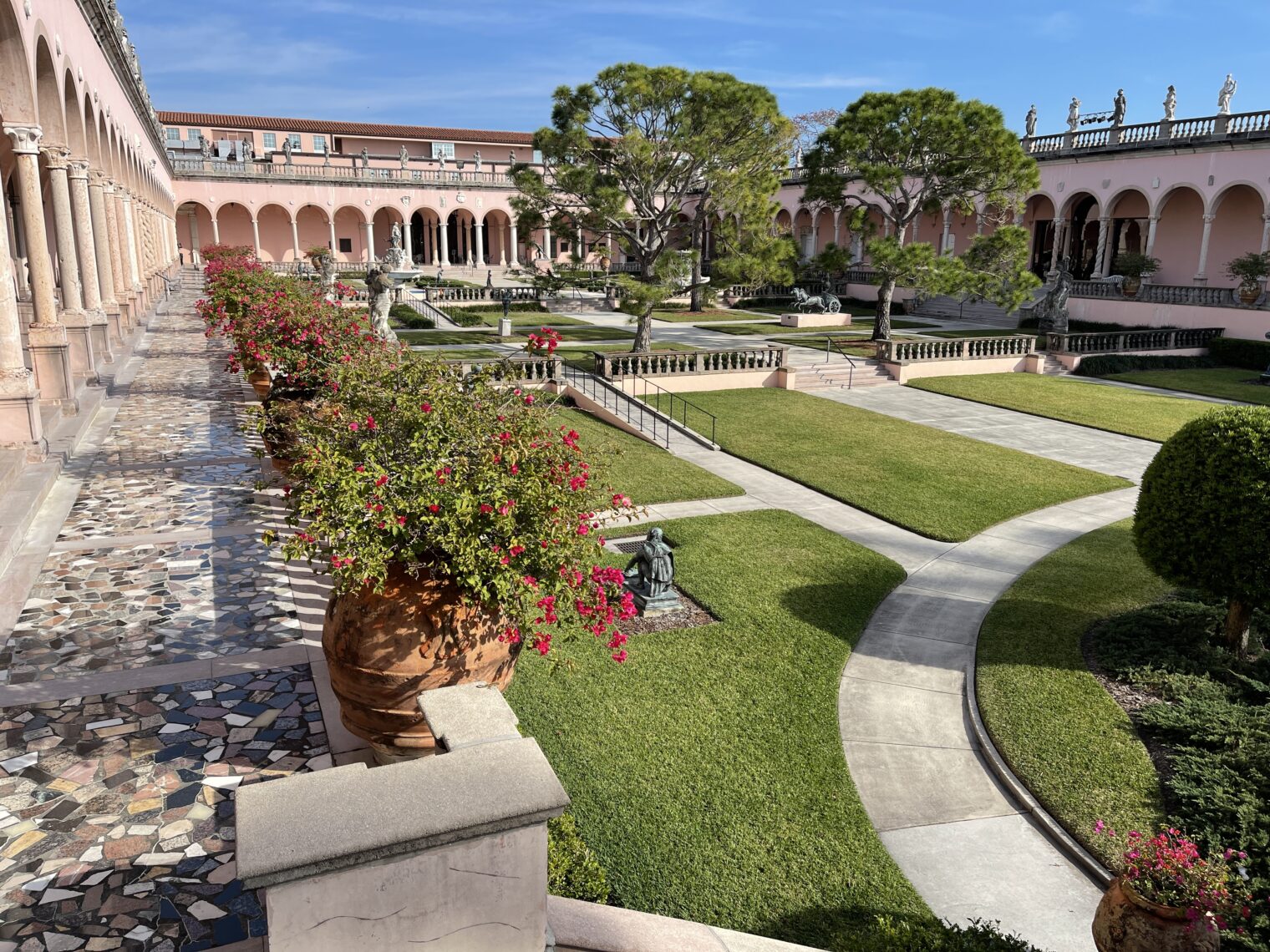 View from my friend's apartment and his neighborhood from the air on departure…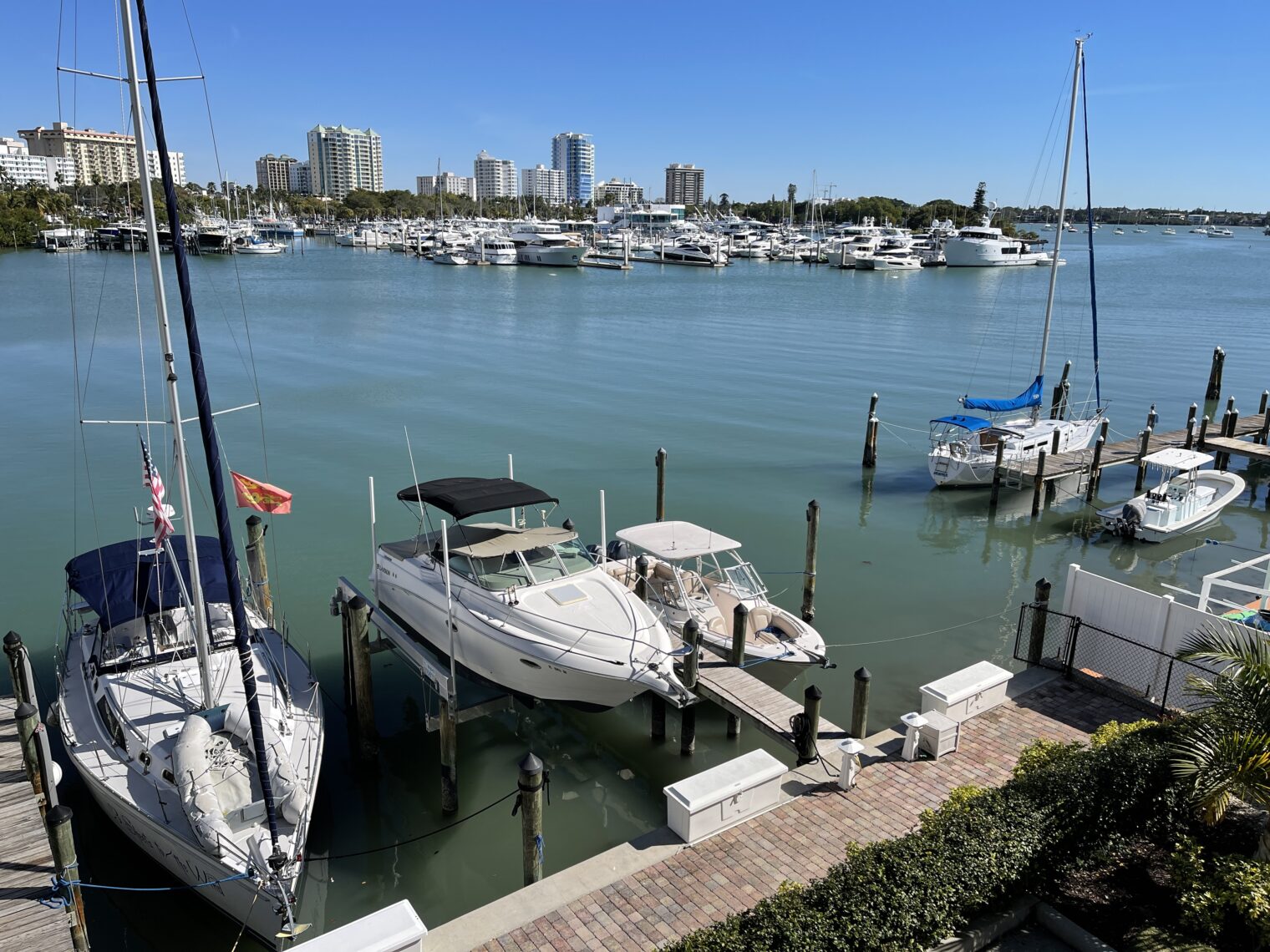 Naples. A nice walkable downtown area. Attractive architecture. World-class restaurants at Manhattan prices (if restaurants in Manhattan were open!). There are some young people in town, but they're apparently mostly tourists. As with Sarasota, this is a place where people go to retire. Great airport, 10 minutes from downtown, that is used only for general aviation. It was so busy in late January that jets parked on the ramp were interlaced like jets in a hangar (i.e., it wouldn't have been possible to get one out of the middle without an hour or two of tugging).
Miami. The ultimate party town now that Los Angeles and New York have locked themselves out of the running and probably even before. "I can never get any work done here," said one of the private equity guys I was with. KTMB is the preferred airport and it is along haul from Miami Beach (nearly 40 minutes without traffic). KOPF is a little closer, but nobody seems to like it. If you aren't going to hit the clubs and don't have to be in the city for work, why put up with the congestion, traffic, and high real estate prices?
The Wynwood Walls (decluttered now that they're charging $10 to get in), breakfast cereals for the Age of Coronapanic (Franken Fat, Cap'n Corn Starch, Obesie Os from Killkidds), transportation on which it would be good to get Dr. Fauci's opinion regarding safety, and a group of #ScienceDeniers gathering at a rooftop club.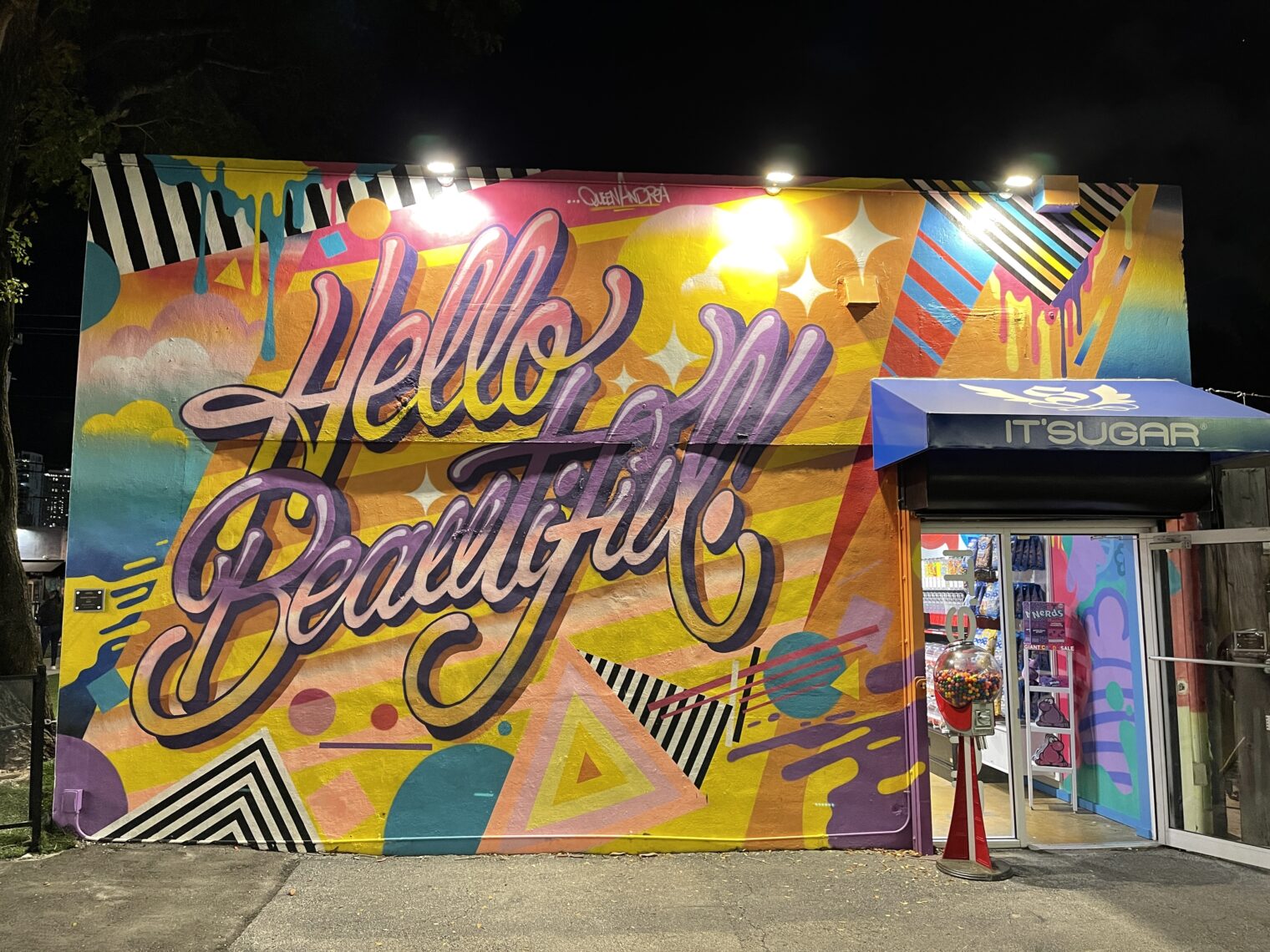 On the way out of town, the illegal-to-operate cruise ship pier:
Key West. We went there in a Cirrus Vision Jet to visit a friend who is a passionate Massachusetts Democrat and just happens to live here for 183 days per year (that way he skips on state income tax and folks other than him can pay for the bigger government that he advocates…). In such a small place I think it would be tough to find specialized teachers, coaches, doctors, etc. for the modern-day helicopter parented child. The airport has a short-ish runway (5,000′) and is monopolized, with associated monopoly rates, by Bill Gates's Signature Flight Support (jet fuel for those as concerned as Bill G about climate change). Fun to say that you've been here.
Fun fact: Pan American World Airways began here. Cuba was 90 miles away, but it is getting a little closer with every $1.9 trillion government spending bill… Found the Icon A5 on the ramp at KTMB (my flight in the A5 at Oshkosh).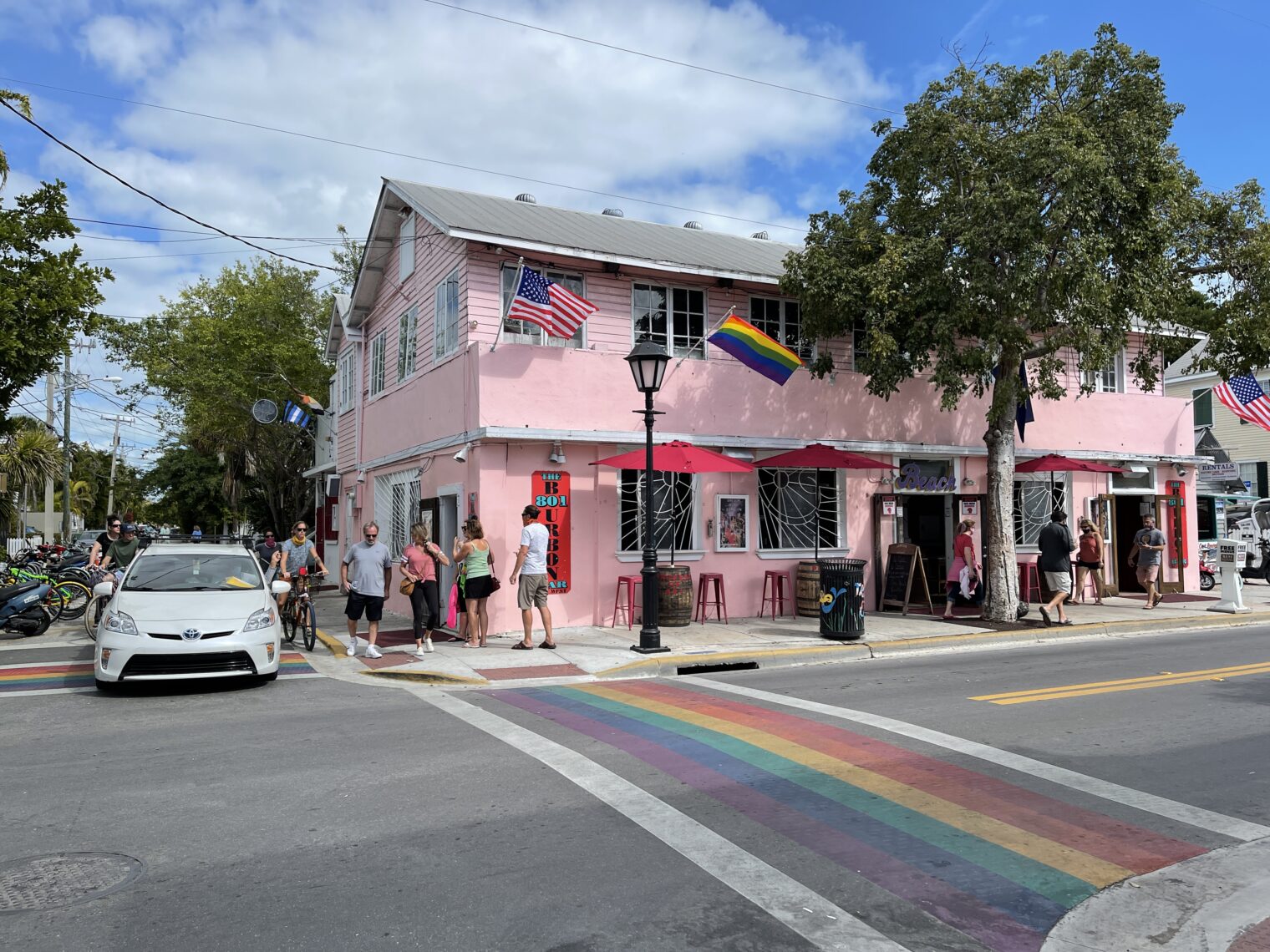 Wellington Aero Club. West of Palm Beach, right up against the $25 million horse barns of America's billionaires, you can open your garage door and taxi your twin-engine turbojet out to the 4,000′ private runway (FD38). Good public schools. Great country club for golf and tennis next door. I had a nice time here visiting a friend whose wife is a serious horse rider, but I wouldn't want to be this far from the beach (30-40 minutes, depending on the specific beach). (See "How a Sleepy Florida Town Became the Horse Riding Capital of the World" and the 30-horse single-family stable below) My friend in Wellington (also a passionate advocate of bigger government who is careful to spend 183 days in the tax-free Land of the Deplorables!) suggested Abacoa, within Jupiter, Florida, as the best family location.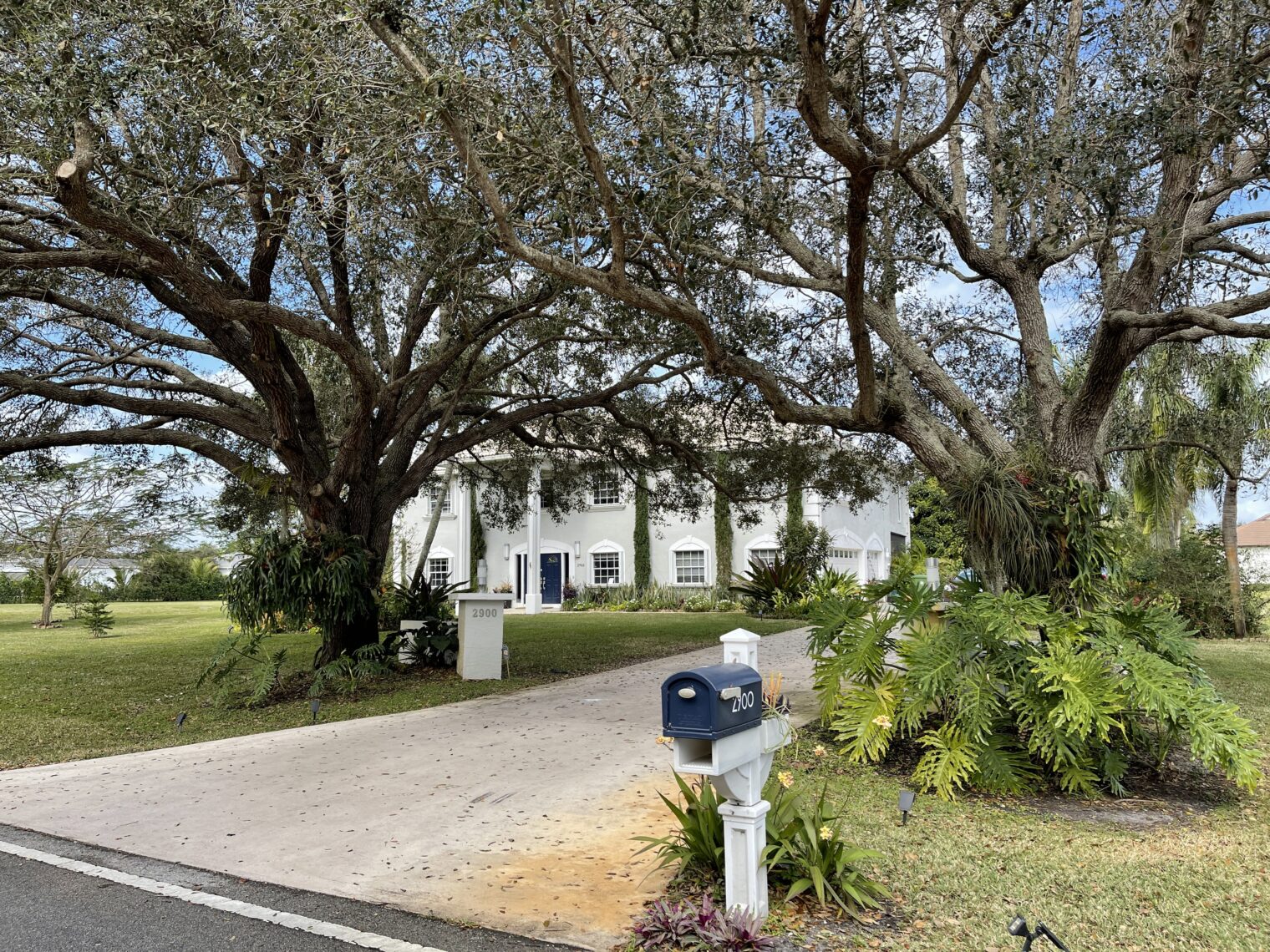 Jupiter: Palm Beach-Fort Lauderdale-Miami can be thought of as a single city, completely jammed, and with the automobile as the primary means of transportation. Juno Beach and Jupiter are the first communities on the north side of this megacity (though the Census Bureau considers them still part of the Miami metro area). The smartest folks in Germany, i.e., those who run the Max Planck Institute, picked Jupiter as the location for their one and only U.S. research lab (in neuroscience). If you're in Jupiter you're within a 1.5-hour drive of almost anything that you might need, e.g., the Miami International Airport and a nonstop flight to Europe, but 99 percent of needs can be handled locally. (Disney World is 2:20 away by car.) A tennis coach at the Jupiter Ocean & Racquet Club, a world class facility for (unmasked!) young learners and also great for adults, echoed my friend in Wellington regarding Abacoa, a MacArthur Foundation-created New Urbanism planned-but-not-gated community. "The schools for Abacoa are better than for the wealthier/closer-to-the-beach areas of Jupiter," he said. He pointed out that many of the nation's most successful people, who could live anywhere they chose, had chosen to live in and around Jupiter. In a state that is blessed with magnificent airports, Abacoa/Jupiter got the short end of the stick. Palm Beach International is about 20 minutes away and the prices are almost reasonable due to the fact that there are three FBOs on the field. On the other hand, nobody is ever going to build T-hangars at KPBI. The North Palm Beach airport, F45, is roughly the same driving distance and it does have T-hangars, but the runway is a little short (4,300′), there is no control tower, and it is a monopoly Signature location (Jet A at $7.21/gallon; compare to $3.70 at Fort Lauderdale Executive (KFXE))
If you didn't think inequality was as bad as the media tells you… (on the ramp at KPBI; 1960 Debonair and a newly certified Gulfstream G600):
Just south of the airport…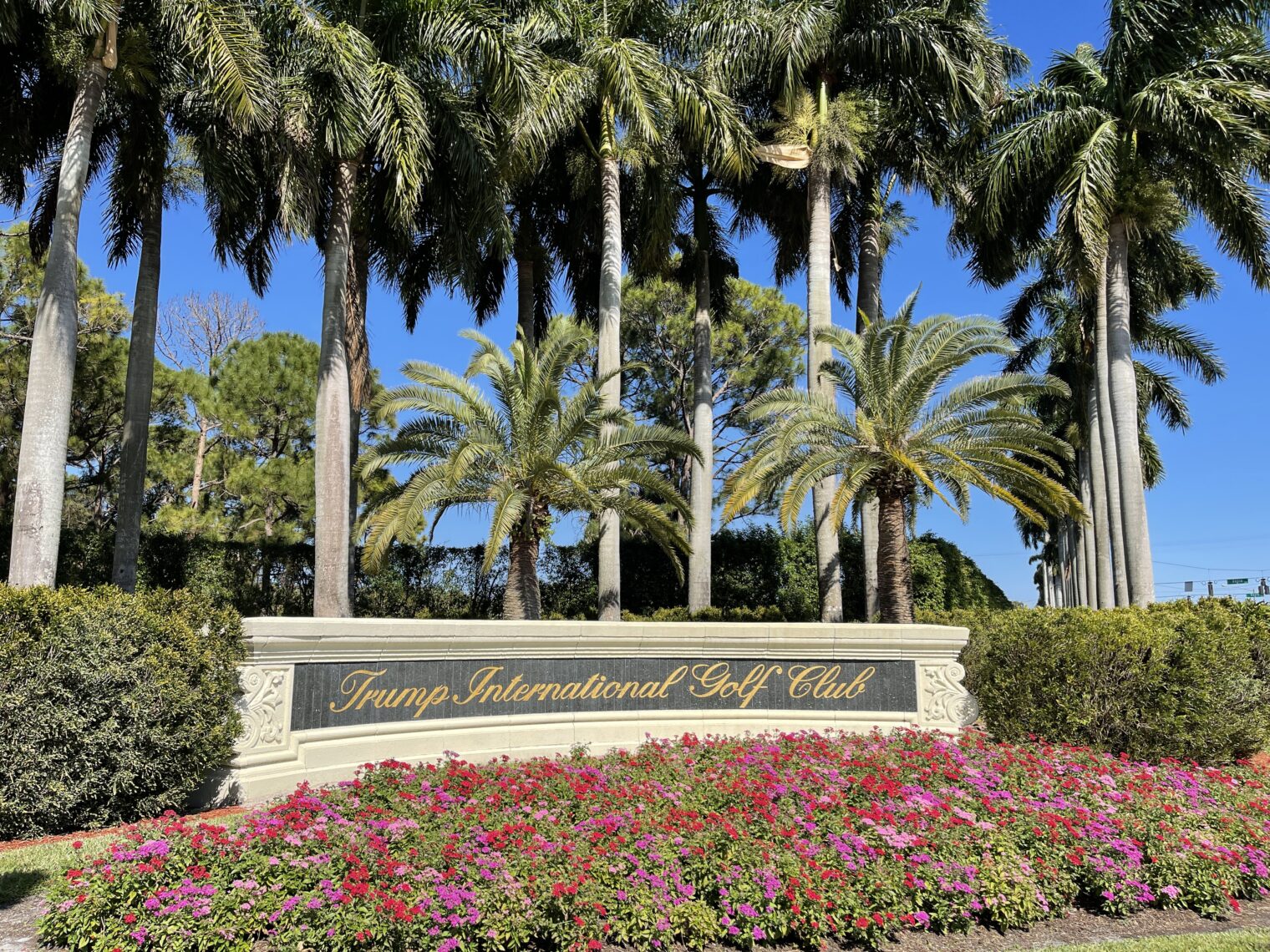 Abacoa. This is a planned "new urbanism" community, a bit like what you might have seen in the Truman Show movie (Seaside, Florida). It is an artificial town in that it is possible to walk/bike to a "town center", which does have some good restaurants and a coffee shop, but you need to get into a car and drive a mile or two to get to critical services such as a supermarket or a hardware store. Without traffic, it is an 11-minute drive to a beautiful dog-friendly beach.
That's what I was able to learn in a two-week trip (including flying the Cirrus up and down the East Coast, which takes about 13 days, depending on the weather…). Measured by whether it is legal to walk out your door without a mask on, go to work, open the doors of your business to customers, send your children to school, let you children enjoy an unmasked after-school activity, etc., every part of Florida offers more freedom than New York, Massachusetts, or California. For someone accustomed to the suburban Northeast, the small yards and tightly packed houses seem like the biggest negative. In the parts of Florida that are reasonably near both big city services and the beach, land is extremely expensive by Yankee standards. The good news is that you're not confined to the backyard by a governor's order. The bad news is that you don't have a backyard.
Readers who know more about Florida: What are your favorite places for places to live with kids down there?
From the Massachusetts COVID-19 State of Emergency page:
Governor's COVID-19 Order #55 (issued November 2, 2020) Revised order requiring all persons to wear face-coverings in all public places, even where they are able to maintain 6 feet of distance from others.
I.e., it is illegal to step out of your front yard and onto the sidewalk at midnight unless you are wearing a mask.
[May 2021 update: During the third week of April we visited Abacoa as a family. There is a Marriott right in the center of Abacoa. Our 7-year-old who suffers from allergies, colds, and flus in Massachusetts was immediately breathing better. Being walking distance from a miniature golf course, 10 restaurants, an off-the-charts playground, etc. put everyone in a good mood. We sold our suburban house in Massachusetts and will be moving to Abacoa (the Allure apartment complex, smack in the center) in August.]
[September 2023 update: In April 2022, we bought a house in the Valencia neighborhood within Abacoa. This is the "custom home" area and the typical neighbor is a specialist physician married to a primary care physician or realtor. We can get cardiology, radiology, urology, ob-gyn, emergency medicine, etc. while out on a dog walk. The house is 20 years old, which means it is ready for the bulldozer by Florida standards. I've been spending 20-30 hours per week on household-related tasks compared to 0.5/week when we lived in the apartment. If we had gotten the house for free, it would still be far more expensive than the apartment (admittedly only 1/3rd the size). Property tax, for example, exceeds the rent that we were paying. Electricity in FL costs less than half what it did in MA, but utilities overall are 5X what the apartment consumed. The landlord at the Allure was responsible for the pool table, shuffleboard table, pool, landscape maintenance, HVAC maintenance, and grills. Now those are our responsibility, except for front yard maintenance, which the HOA does. Insurance costs 20X what we paid while renting. The public schools have been great for our boys. Florida state law requires the county-run public school systems to offer gifted education beginning in Grade 2 (in line with the general principle that whatever is sacred in Massachusetts is illegal in Florida and vice versa, the MA public schools have no differentiation until Grade 8 or 9, depending on the town), so the boys are getting much more of a challenge than they would if we'd stayed up north (the 4th grader is in a program where he is supposed to do all of 4th and 5th grade math in one year). The summer is hot and humid, but for most of it we need not be here since the unpleasant weather mostly coincides with the school summer vacation.]
Related: