A bunch of my neighbors here in virtueland (Lincoln, Massachusetts) pull away from the virtue pack by devoting themselves to South Sudanese immigrants to the U.S. These folks don't make the news too often, presumably due to our money-uber-alles culture (South Sudan's per capita income, adjusted for purchasing power, is 220th out of 228 countries; each woman has an average of 5.3 children, 27 percent of the adult population is literate, and "Educational attainment is extremely poor" says the CIA).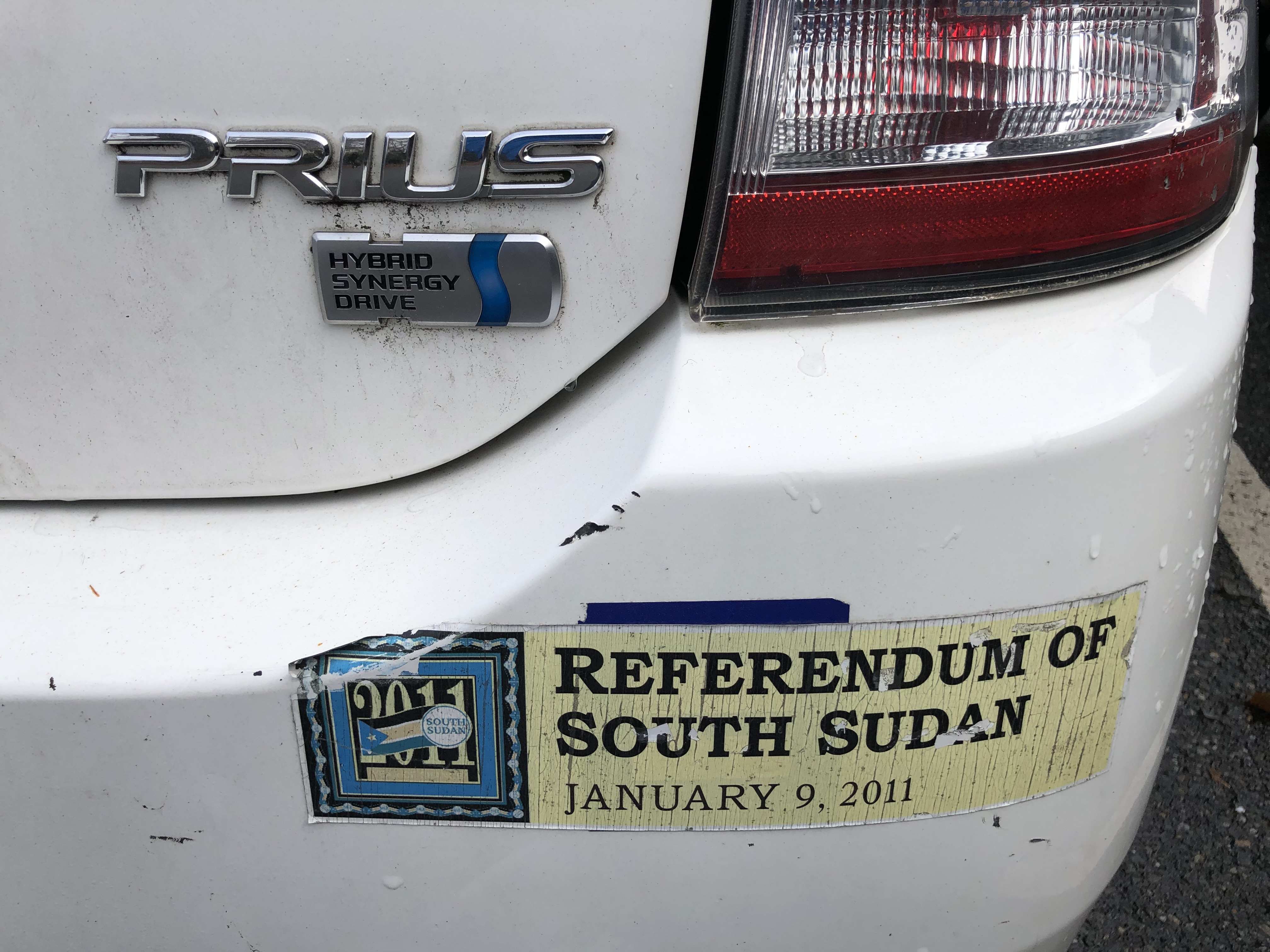 The news blackout is over, though, thanks to Silicon Valley tech… "Child bride auctioned on Facebook in 'barbaric use of technology'" (CNN):
An auction was held on the social media platform for a 16-year-old girl in South Sudan which sought payment for her hand in marriage.
Facebook said the post was taken down as soon as the company learned of it, but that wasn't until after the girl was married.

According to children's rights organization Plan International, the girl was bid on by five men, some of whom were reportedly high-ranking South Sudanese government officials

Activists are concerned that this auction — for which the father reportedly received 500 cows, three cars and $10,000 in exchange for his daughter — could inspire other families to use social media sites to receive larger payments.

Otim from Plan International told CNN that offering payments is part of the country's culture, but that in this case it "was taken to another level because of technology."

Natana said that this is the highest bride price that has been reported in the region. She added that NAWL is against the process of bidding because "it makes you more of a commodity instead of a human being.
Readers: What do you think? If we are not supposed to judge another culture as inferior to ours, why is it okay to criticize folks in South Sudan for using Facebook to implement an electronic version of their traditional culture?