A wealthy (through marriage) and virtuous (through Trump-hatred) friend posted while on a $1,000+/day luxury vacation on Grand Cayman:
I mentioned the fundamental lack of sustainability of any economic ecosystem involving cruise ships filled with passengers interested in snorkeling coral reefs and visiting white sandy beaches. How the destruction of mangrove forests for the sake of resort development will only increase the damage done by future hurricanes, and that it was my hope that tourists not want to visit places with gross wealth disparity between themselves and the local population: the simile is an invasive species that devours resources to (the resources') extinction before moving on.
This is consistent with a lot of what I've seen and heard from elite Americans. They say that they're upset by inequality. They also say that they hate cruises and they mock cruise ship passengers as obese, uneducated, undiscriminating, and uncouth.
My response:
If you dislike wealth disparity you should welcome cruise ships. They are the cheapest form of vacation. A week on a cruise ship that visits St. Bart's is cheaper than one night of hotel on that island. (Currently on a Royal Caribbean ship where the cost per person per day is less than $100/day including food, entertainment, and transportation to all of the ports visited.)
Let me devote New Year's Day, then, to celebrating the cruise concept, which enables people of many different income levels and nationalities to come together and experience the world. Empress of the Seas is the smallest vessel in the Royal Caribbean fleet, but we still had crew from 59 countries and passengers from 39 countries on board. The cost of visiting Cuba via this ship was less than half of the cheapest land-based "person-to-person" tours that I'd ever seen. Roughly 20 percent of the Americans on board were African Americans. Due to the policy of mixing up passengers at tables for eight, I saw more mixed white/black groups in a week on the ship than in a year of dining out in Boston. Retired government workers (loyal Democrats!) conversed politely with working small business owners.
Here I am with a new friend: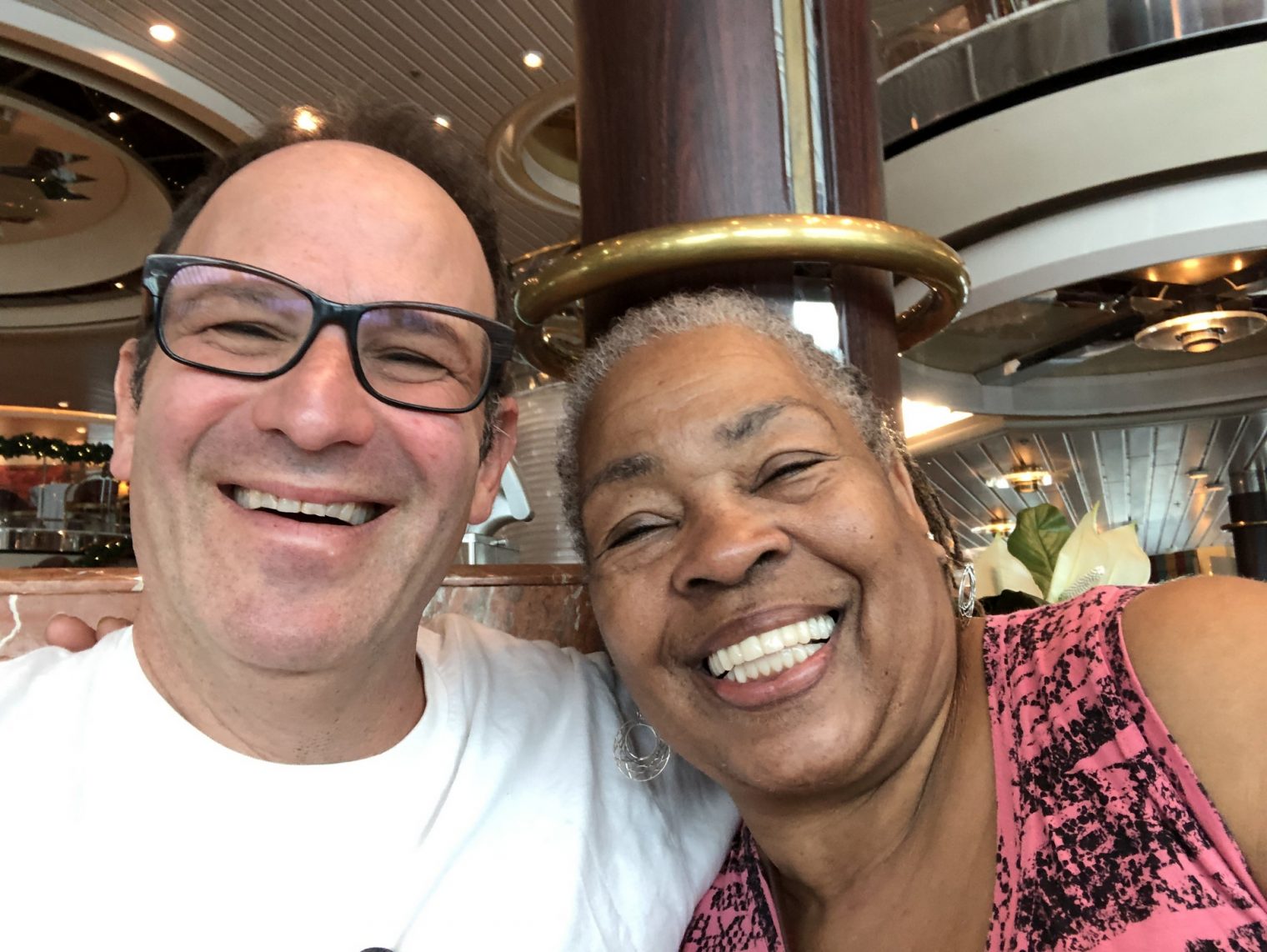 (my Facebook friends posted some similar images, minus the golden halo, after each had found one African American friend to join for Black Panther)
One block of cabins on our ship was occupied by graduates of a Taiwanese engineering college enjoying their 60th reunion(!).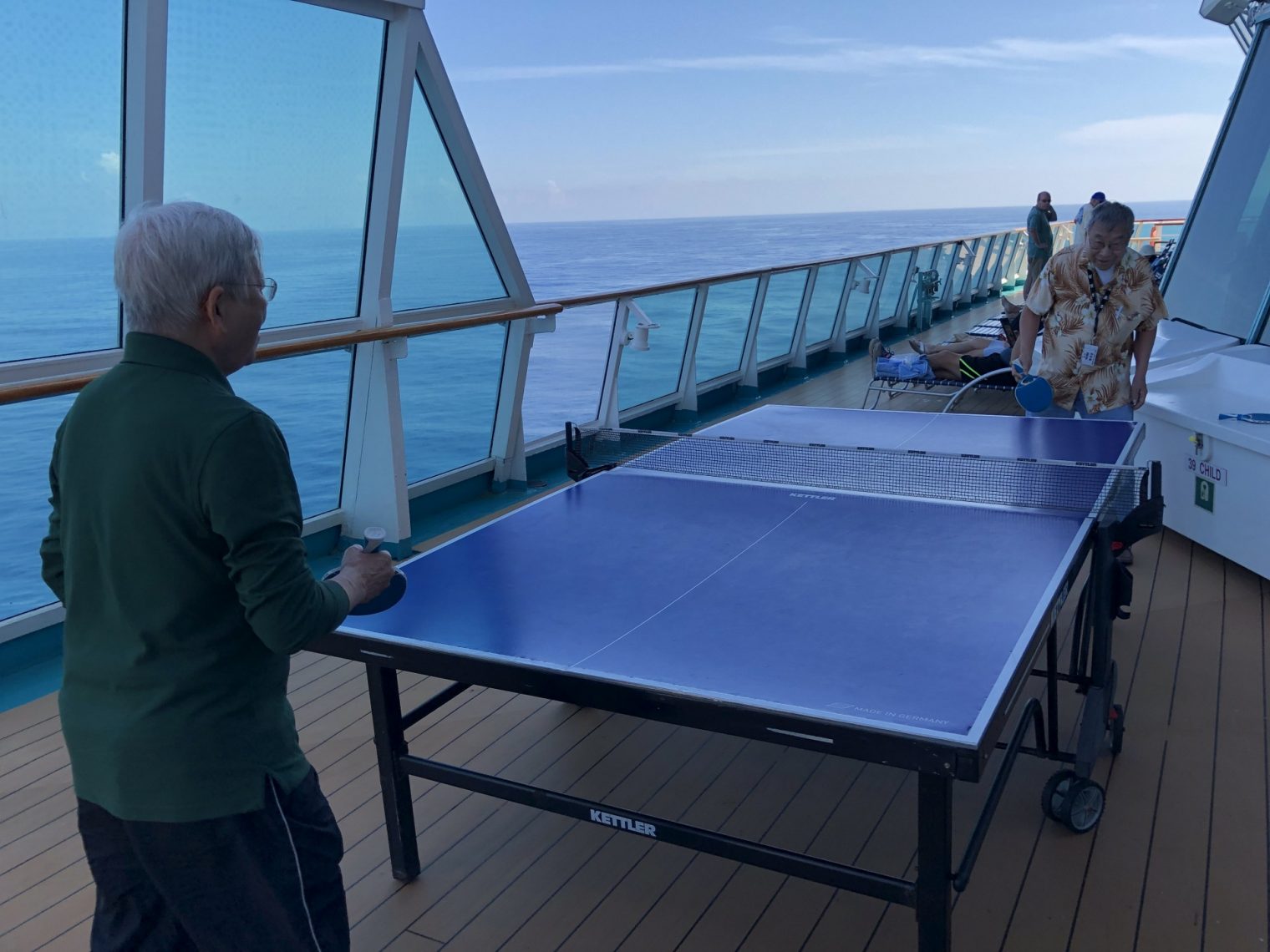 Who else, other than Purell sales reps, will be brave enough to join me in hoping that 2019 sees further growth in what has already been a spectacular growth story and a force for national and global unity?