Back in the 1980s, you knew that you were in a Third World country when
traffic congestion made daytime trips take 2-3 times longer than they would be on clear roads
your driver had only a tenuous command of local geography
your driver was not proficient in English
On a recent visit to Miami, my born-in-Colombia Uber driver was unable to find the Hyatt on Miami Beach, unable to follow the directions from the Uber app, and unable to speak more than a few words of English. Here's Interstate 95 circa 6 pm on a Monday: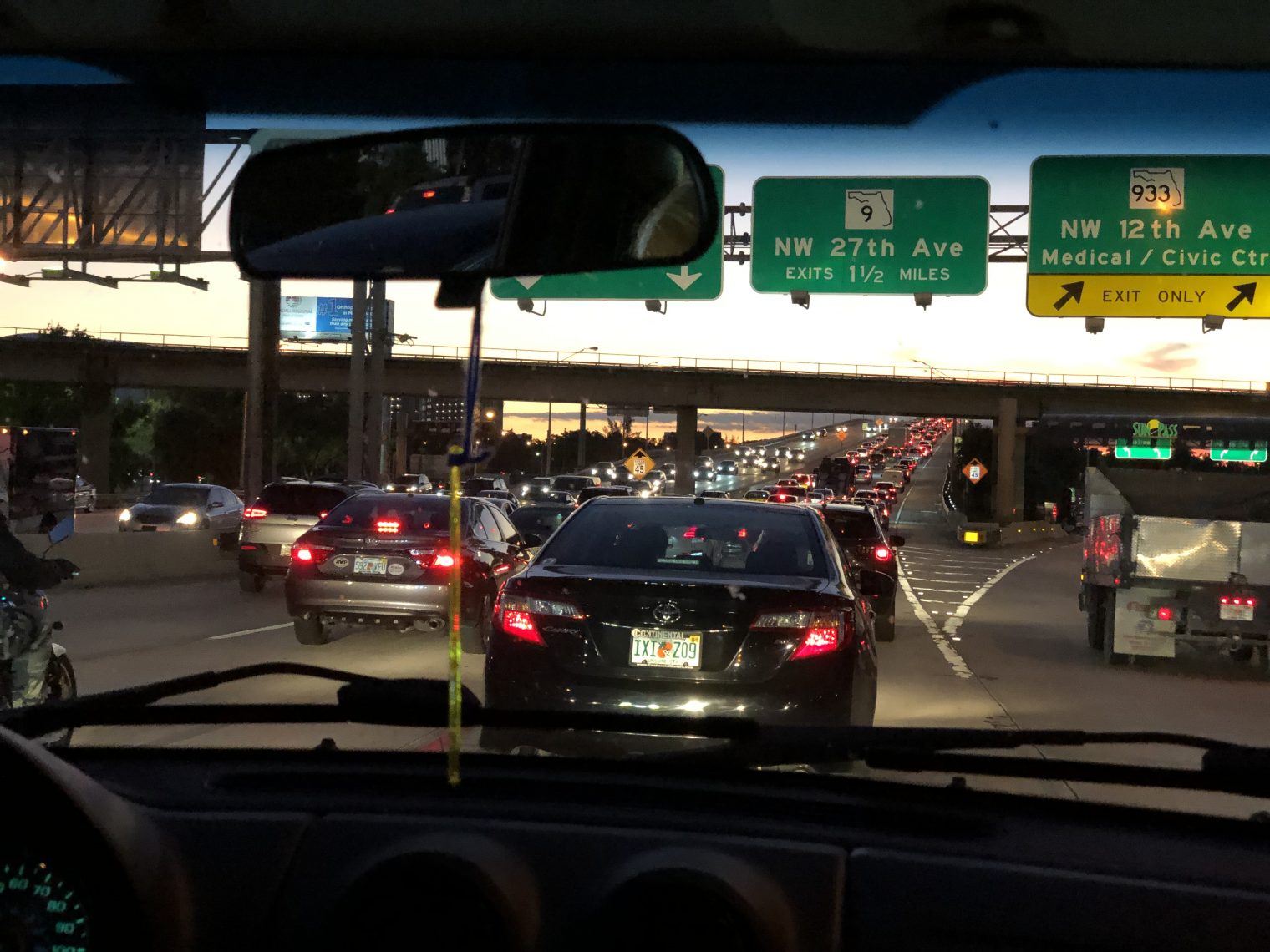 Upon arrival in Boston, my born-in-the-Dominican-Republic driver struggled with the English language (after six years in the U.S.; he'd been a bus driver in the DR so presumably hadn't needed English there) and with the mid-December snow (thanks, Honda, for engineering the Accord so that I'm still alive!).
None of my previous 10 Uber drivers in Miami or Washington, D.C. had been native-born or were English-proficient.
Is it fair to say that, at least when it comes to traveling around our cities, the U.S. is delivering the Third World 1980s life experience?
[Tangentially related: We lined up for coffee and "Aussie pies" at a shop in St. Augustine, Florida a couple of days ago. The huge Christmas/New Year's tourist crush was over, but the city was still packed with humanity (of course we need more via immigration!). It was 10:30 am and they'd mostly sold out of the pies. I noted to a former Soviet comrade: "This is just like what Westerners said life in the Soviet Union was like circa 1970. You wait in a long line and then when you get to the front find out that everything has been sold."]