In our town that provides sanctuary to any undocumented immigrant who can afford a $1 million house on an $800,000 zoning minimum two-acre lot, the middle school teachers asked the students to write up "My Family's Immigration Story". These were then displayed in the hallway:
(Immigrants to Massachusetts killed or displaced nearly all of the natives, so 100 percent of the students in the school were able to come up with an immigration story.)
One of the above guys came here in 1853 with $12 and eventually owned a 440-acre farm. The latest batch of immigrants shouldn't have any trouble doing that… as long as we can find another continent to steal from natives!
These are awesome examples of sample bias/selection bias. To get people to think that low-skill immigration will lead to economic growth, ask people who live in $2 million houses to write about their immigrant ancestors.
Separately, the teachers ran an event featuring five speakers talking about their immigration stories: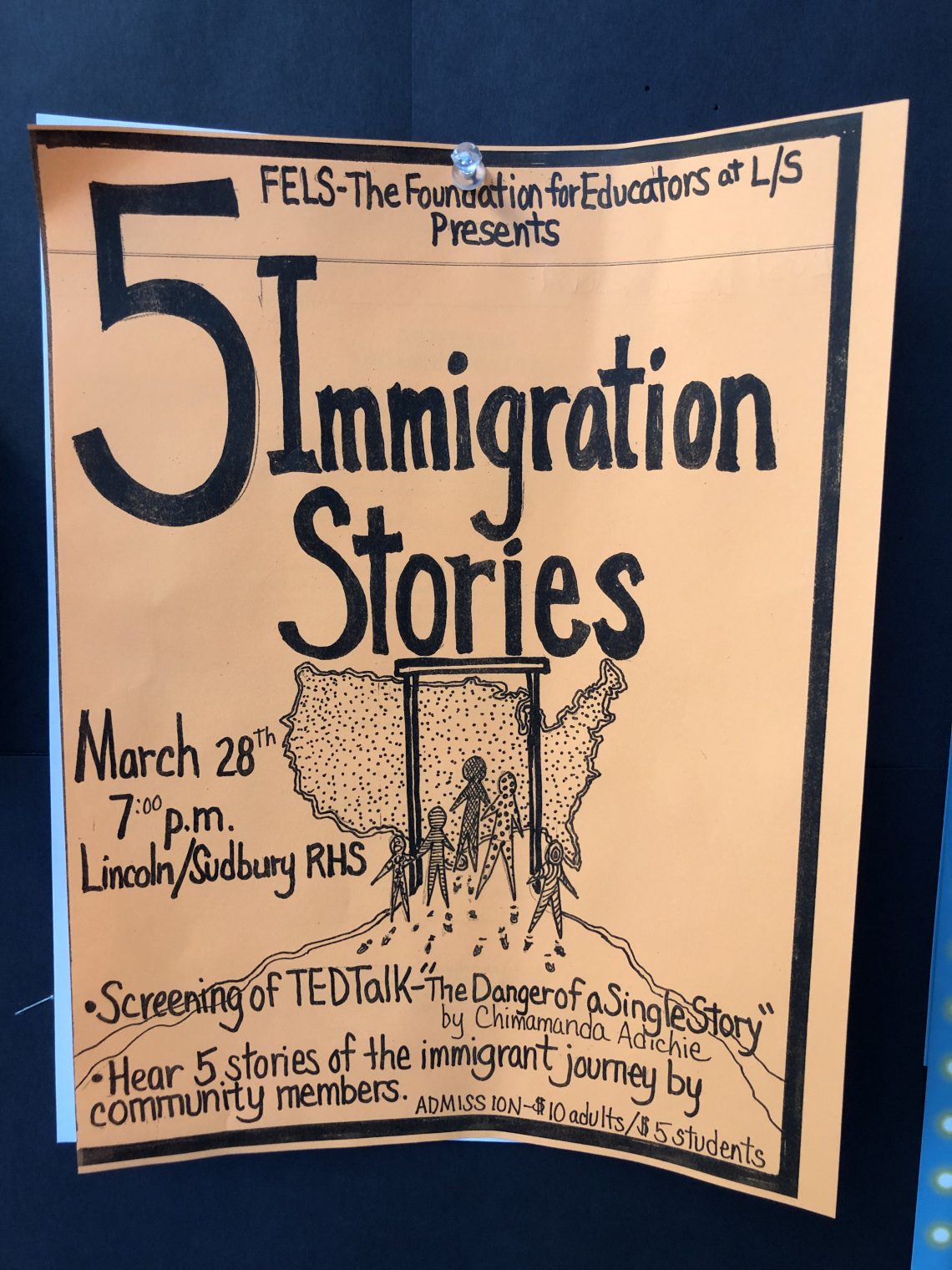 The majority of non-citizens were on welfare as of 2014. How many of the five folks invited talked about their use of means-tested subsidized housing, health insurance, food stamps, or Obamaphones? It turned out not to be a representative sample…
Why would unionized public school teachers have an incentive to promote immigration and, therefore, population growth? Although their compensation, including pension, is guaranteed, they are at risk of being laid off if the population of school-age children shrinks. They might be able to demand higher salaries if the population of school-age children grows.
Some other fun stuff from the visit. Profound philosophical questions raised by personal locker signage: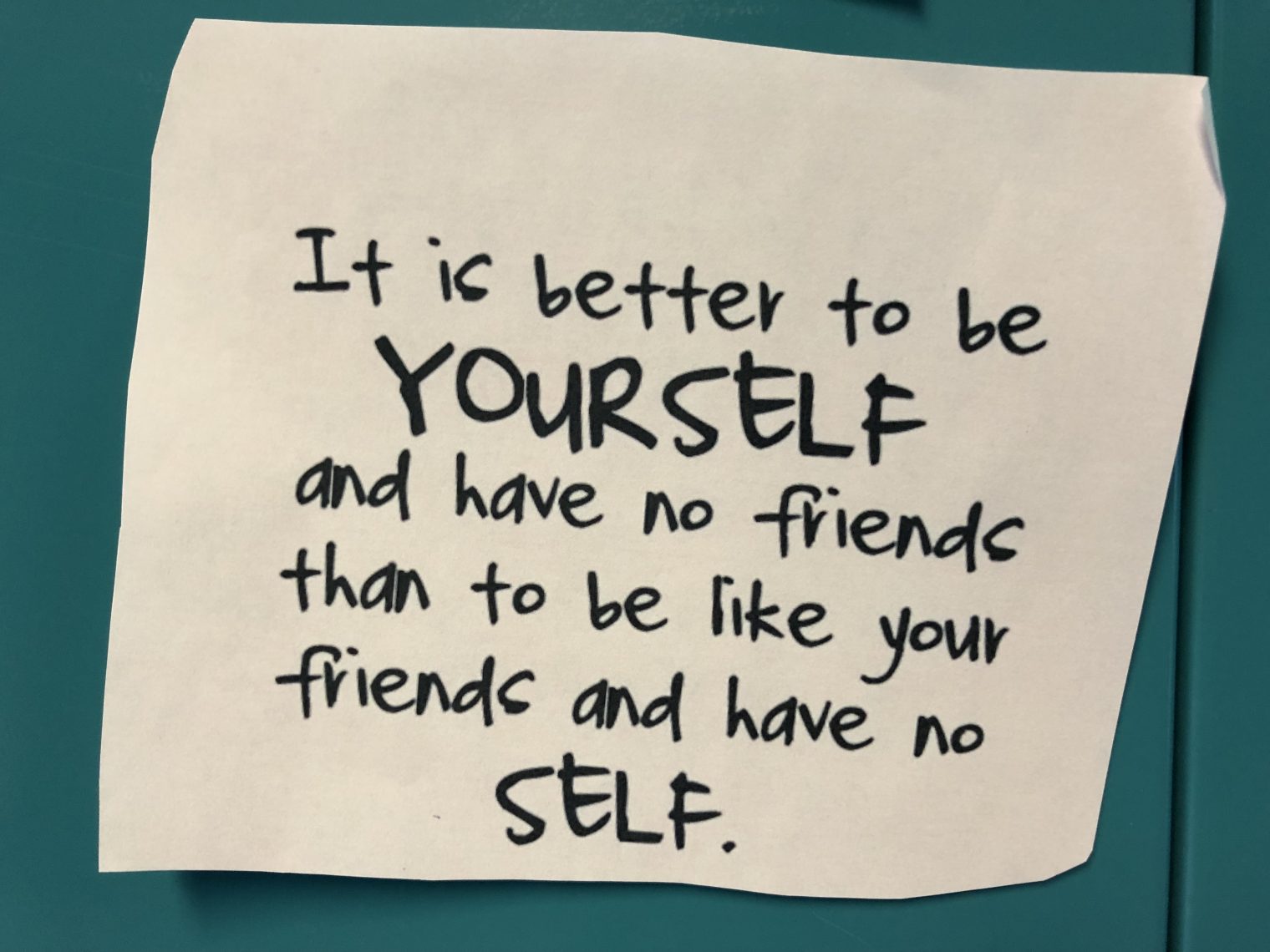 PRIDE march hampered by chainmail: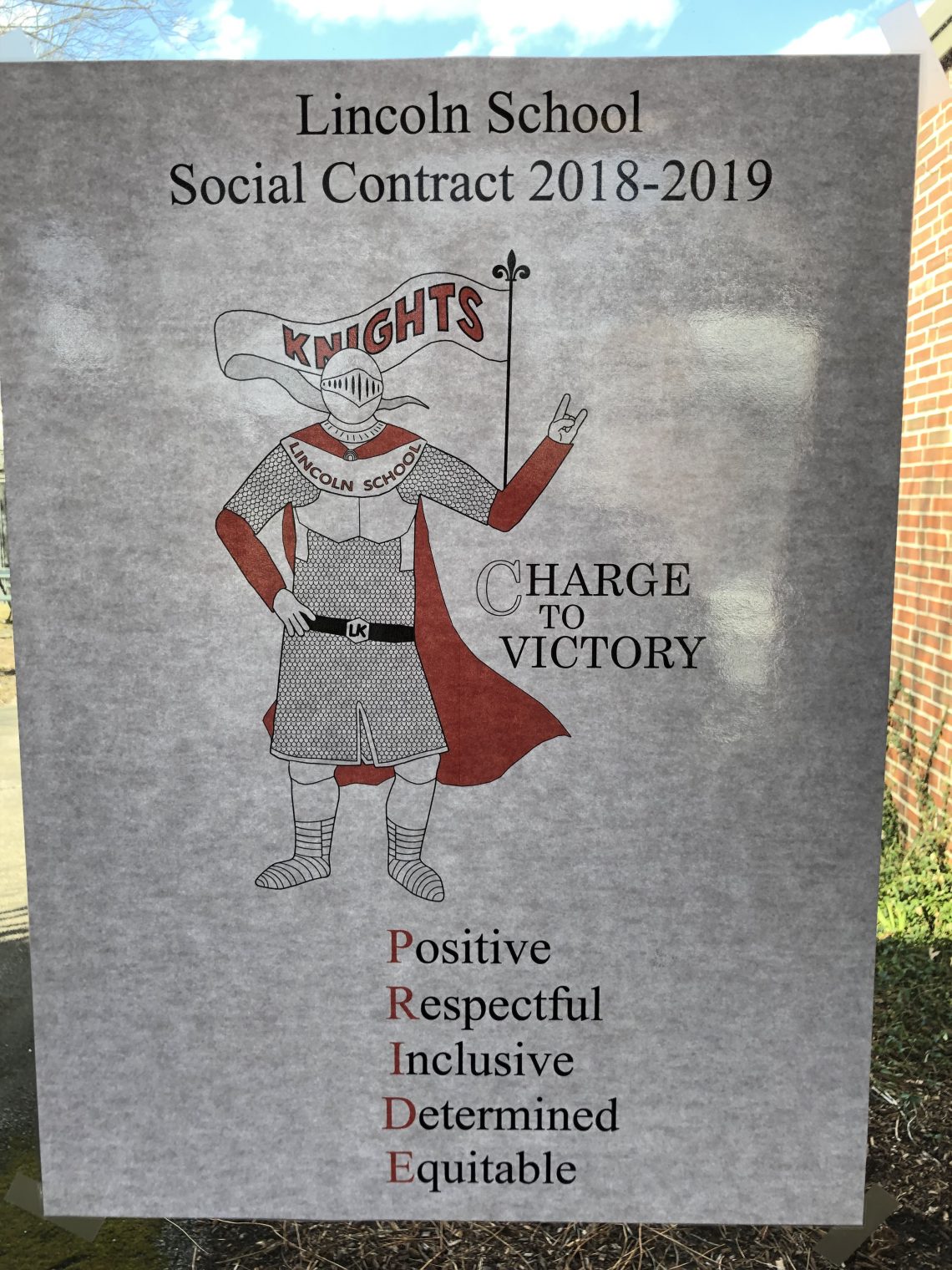 Art from the adjacent elementary school:
Related: