From a recent trip to Washington, D.C.:
A large swath of recently public space (used by both tourists and protesters) has been blocked off and is now patrolled by assault rifle-toting guards. Part of this is associated with the construction of a new fence around the White House. The 3,500′ fence will, if there are no overruns, cost $64 million and take approximately two years (AP).
What if the the southern U.S. border fence were completed in this fashion? The White House fence is 0.66 miles long, so the cost will be approximately $100 million per mile. Wikipedia says that 649 miles of the 1,954-mile border is currently fenced. So if the same techniques were used down in Texas and New Mexico, we would be doing 1,305 miles at $100 million per mile, which comes out to a fairly reasonable $130 billion (a couple of months of spending on public housing and Medicaid?).
[Trump cannot take all of the credit for this achievement. The Feds say that planning began in 2014.]
The citizen in the photo above holds a "Hate Won't Make America Great" sign, but the souvenir vendors a block away apparently disagree: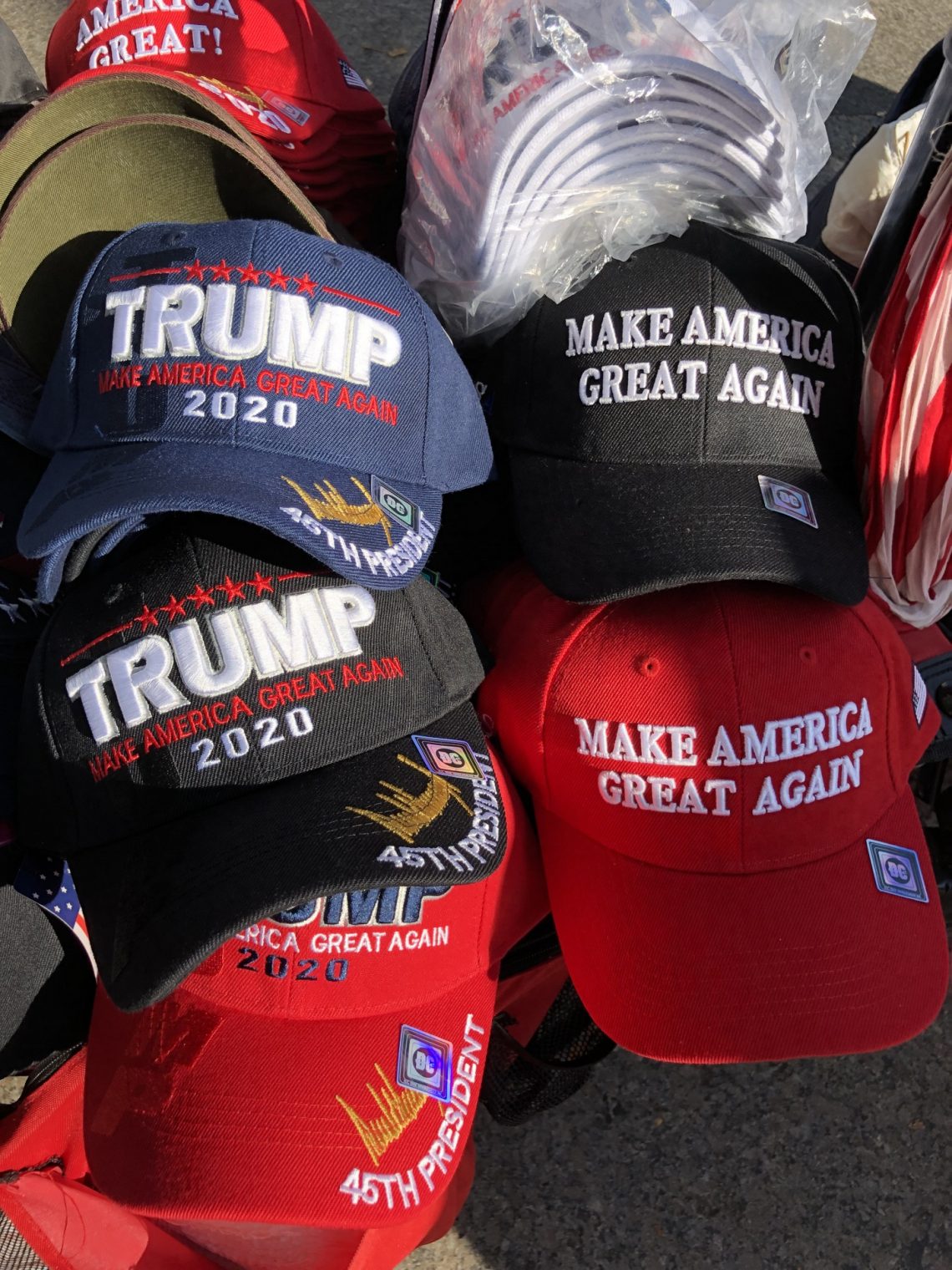 [Nancy Pelosi said that it was "immoral" to build a more extensive border fence (but the current 649 miles did not have to be dismantled, apparently, because those are the moral miles of fence?). If a Democrat wins the White House in 2020, will this $64 million project be abandoned?]