A friend visiting Hawaii found this on his phone on March 20: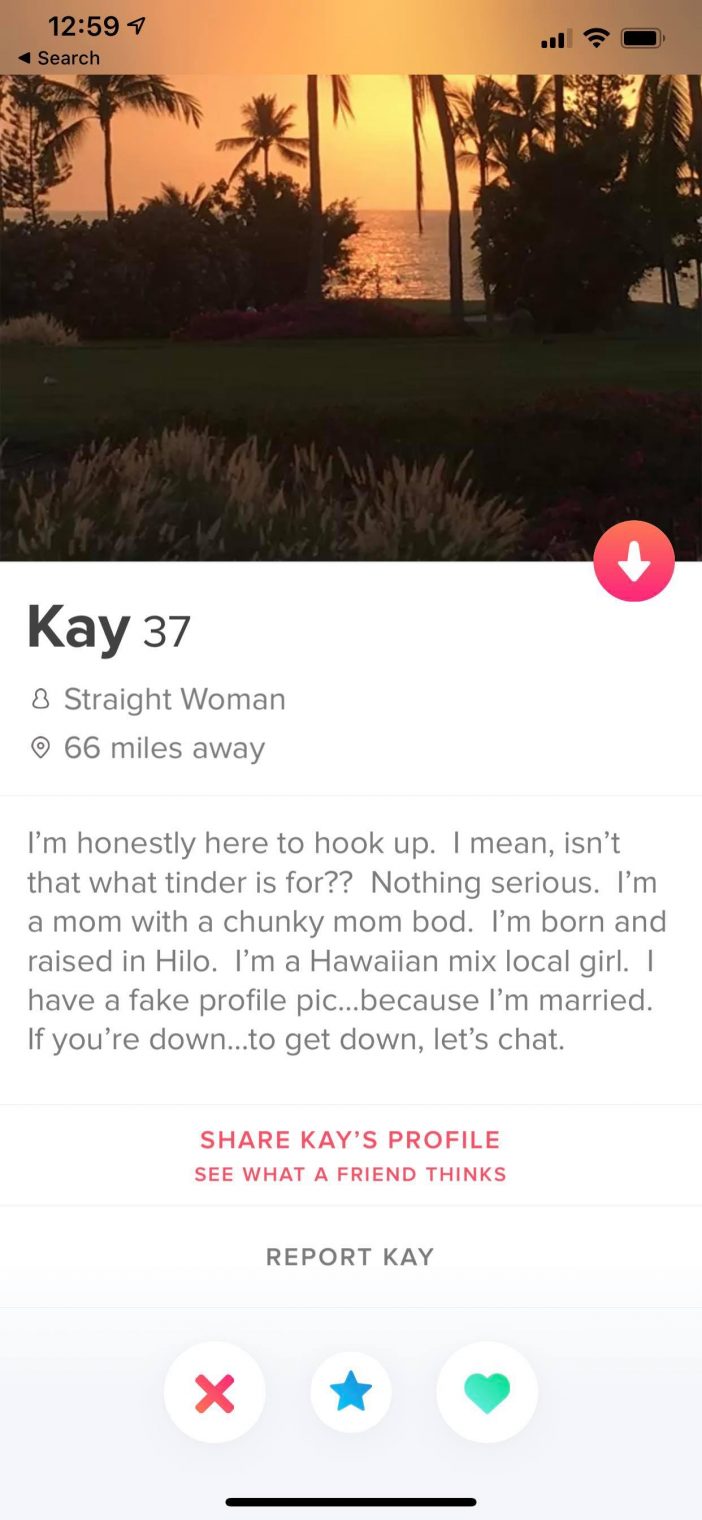 Looks as though her family's potential exposure to coronavirus is higher than might be expected by the husband/wife/whatever else she might be married to.
Time for an emergency order to shut down all dating/hookup sites? Even with "shelter in place" orders, people on their way to meet new friends can simply say "I was headed to the grocery store," right?
[Let's assume that the spouse is a "husband." What if the man wants to cut his coronarisk? If he's typically at work earning to support the family while the wife is with her new friends, suing this "mom with a chunky mom bod" will be pretty costly under Hawaii family law.]
Related: