How did the U.S., which spends 17 percent of GDP on health care, corresponding to every American working one day per week to pay for health care, manage to run out of capacity from a bad season of a flu-like illness?
Part of the answer is that the U.S. was never in any danger of running out of hospital capacity as a result of coronavirus, even if we had pursued a Swedish-style policy (schools, restaurants, offices open; mass gatherings shut). We have had some overcrowded hospitals, yes, but they were in all cases only a short drive away from some uncrowded hospitals. If people could wait for hours in the ED, as most did, they could easily have survived a 30-minute or 3-hour bus ride (with a nurse and maybe some oxygen bottles) to an uncrowded hospital.
See "Monroe County hospitals prepare for coronavirus 'surge'" for example. As of March 27, when New York City was already turning into Wuhan-on-the-Hudson and three days before the USNS Comfort arrived, 33 people were hospitalized in the Rochester, NY area, which has nearly 2,000 hospital beds on a normal day as part of its state-of-the-art hospital system and top-ranked medical school. Compare to this March 25 NYT article, about patients waiting almost 60 hours for a bed at a Queens hospital. It is a 5.5-hour bus ride to Rochester. If everyone at the Queens hospital who didn't need immediate attention had been sent to Rochester, each patient could have received personal attention from an unstressed team of physicians and nurses.
See also "During a Pandemic, an Unanticipated Problem: Out-of-Work Health Workers; Across the country, plunging revenues from canceled nonemergency medical appointments have forced hospitals to furlough or cut the pay of doctors, nurses and other staff." (nytimes) In other words, the typical American hospital is mostly empty of both patients and staff!
New York spends $88 billion per year on its Department of Health, but apparently has put no thought into load balancing. A friend who has worked in this industry: "People in government don't want to do anything at all until there is a disaster. Once the disaster hits, they don't want to do anything that they haven't already done."
The way that the U.S. has handled coronavirus so far combines the worst features of a megasystem (huge bureaucratic costs and long bureaucratic delays) and the worst features of a small island health care system (people must be treated at the single hospital that is closest to their home).
Could it be that the most important thing we can do to prepare for the next flu-like epidemic (which might just be the next outbreak of coronavirus?) is to have some buses ready with spacious recliner chairs and oxygen bottle holders next to each chair? (Argentina already has "business class" buses like this for inter-city transport, minus the oxygen bottle holders!) Combine this with a Florida-style system for tracking hospital capacity in near real-time and we can surely expand the U.S. capability of handling epidemics by a factor of 5-10.
An Andesmar First Class bus "suite":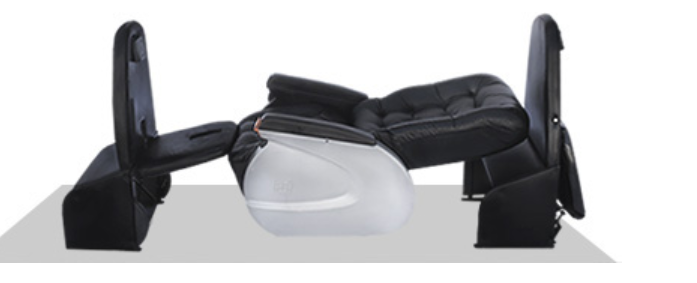 Related:
"Mayo Clinic announces sweeping pay cuts, furloughs" (MPR), from the nation's most successful (outcomes) hospital: The state's largest private employer is instituting across the board pay cuts and furloughs to shoulder a projected $3 billion loss this year. "The decision to eliminate elective surgeries and outpatient visits was the right decision in terms of protecting the safety of our patients and staff, and also preserving limited PPE (personal protective equipment)," said Chief Administrative Officer Jeff Bolton. "But it has led to significant reductions in revenues." Bolton said the hospital in Rochester is at about 35 percent of capacity, while capacity in Mayo's surgery services is at about 25 percent. "If you go back to the Great Depression, the institution went through a very similar financial crisis, and salaries were reduced during that period of time," said Bolton. "There were a lot of actions that were very similar to the ones we are taking today."