The average age of a Covid-19-tagged death here in Massachusetts is 82. Thus, presumably to the extent that any lives are saved from Covid-19 by our educational, social, and economic shutdown, they will be roughly 82-year-old lives.
Let's assume for sake of argument that the shutdown makes sense as a mechanism for saving lives. Flatten the Curve will save more people from Covid-19 by delaying their infection than will be killed from (a) the shutdown of regular health care, (b) poverty and unemployment, (c) starvation in poor countries, (d) the suspension of clinical trials for new drugs, (e) the suspension of clinical training for the next generation of medical doctors, etc.
Now that we've assumed shutdown is an actual life-saving mechanism, we come to the cost and who pays. Just this year's federal budget deficit is on track to be $4 trillion. So that's $4 trillion that will be borrowed before the inevitable bailout of the big-spending state governments (not allowed to issue bonds so they borrow by making public employee pension promises that they don't fund).
The ordinary borrowing mechanism of the federal government imposes the costs onto people who are still young enough to work and pay taxes, right? And since federal government tends not to repay debt, but merely roll it over and pay more interest, the younger the person the more he/she/ze/they will have to pay, right? Is it fair to say, then, that Americans who are currently in their 20s will bear the highest burden from coronashutdown? (current children will pay too, but they won't start paying taxes for a few years yet so their future payments have to be discounted)
Is this our revenge on them for saying "OK Boomer"?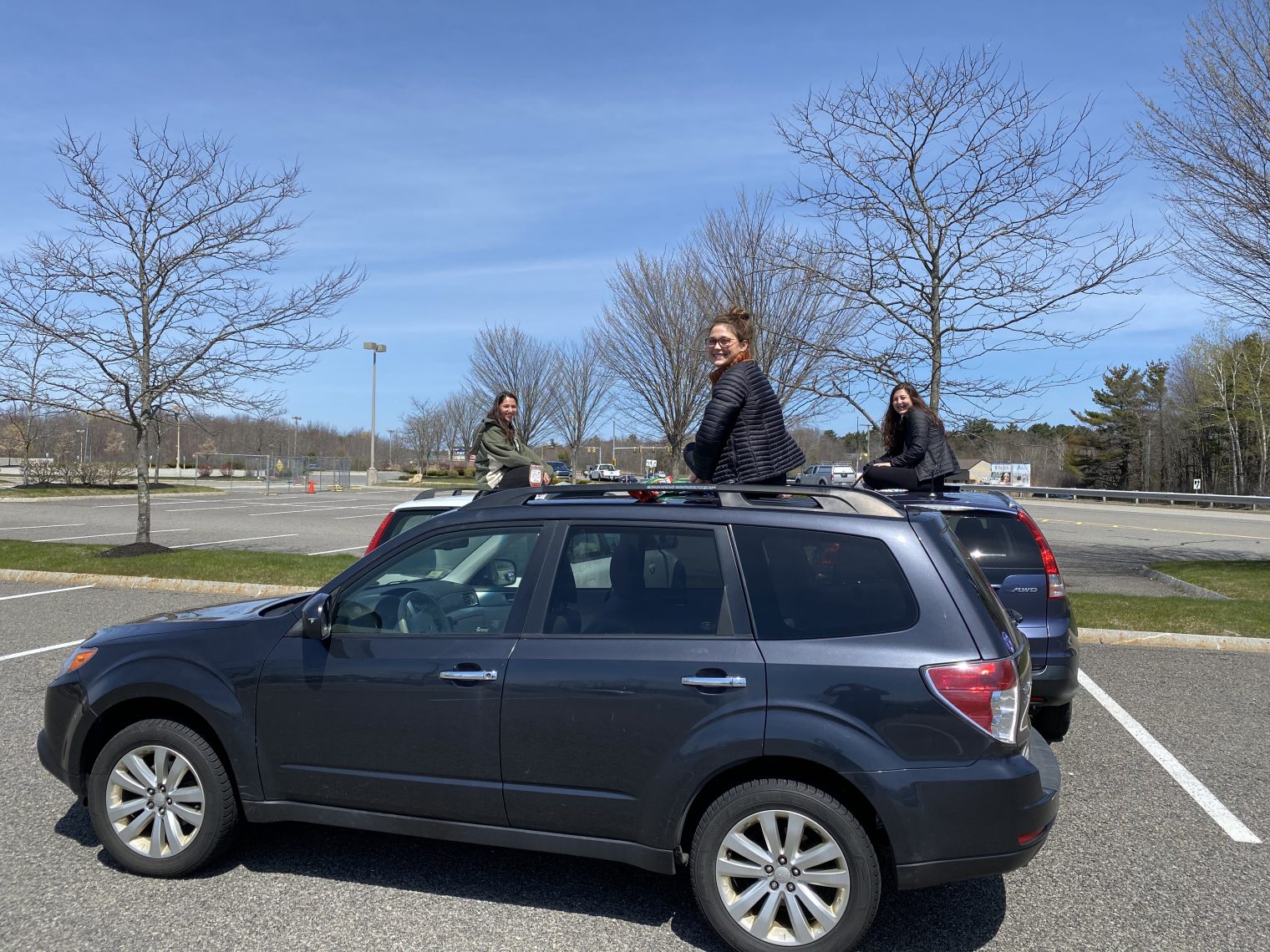 (The young folks above would be violating our Massachusetts town's mask order, but the photo is from Portsmouth, New Hampshire ("Stay Home or Die" will be the new license plate motto?) so they're not breaking the law there.)