I was an early believer that Americans could mask up and #LeaveHomeSaveLives. This belief was substantially based on the positive experience that Hong Kong, Taiwan, Japan, and China have had with keeping various viruses under control. Beginning in May, with coronaplague well past peak in the U.S., a lot of governors began to share my enthusiasm for masks. The Massachusetts face rag order went into effect on May 6.
(peak was April 8; Professor of Epidemiology Donald J. Trump said the plague would be on the decline by Easter; Easter was April 12: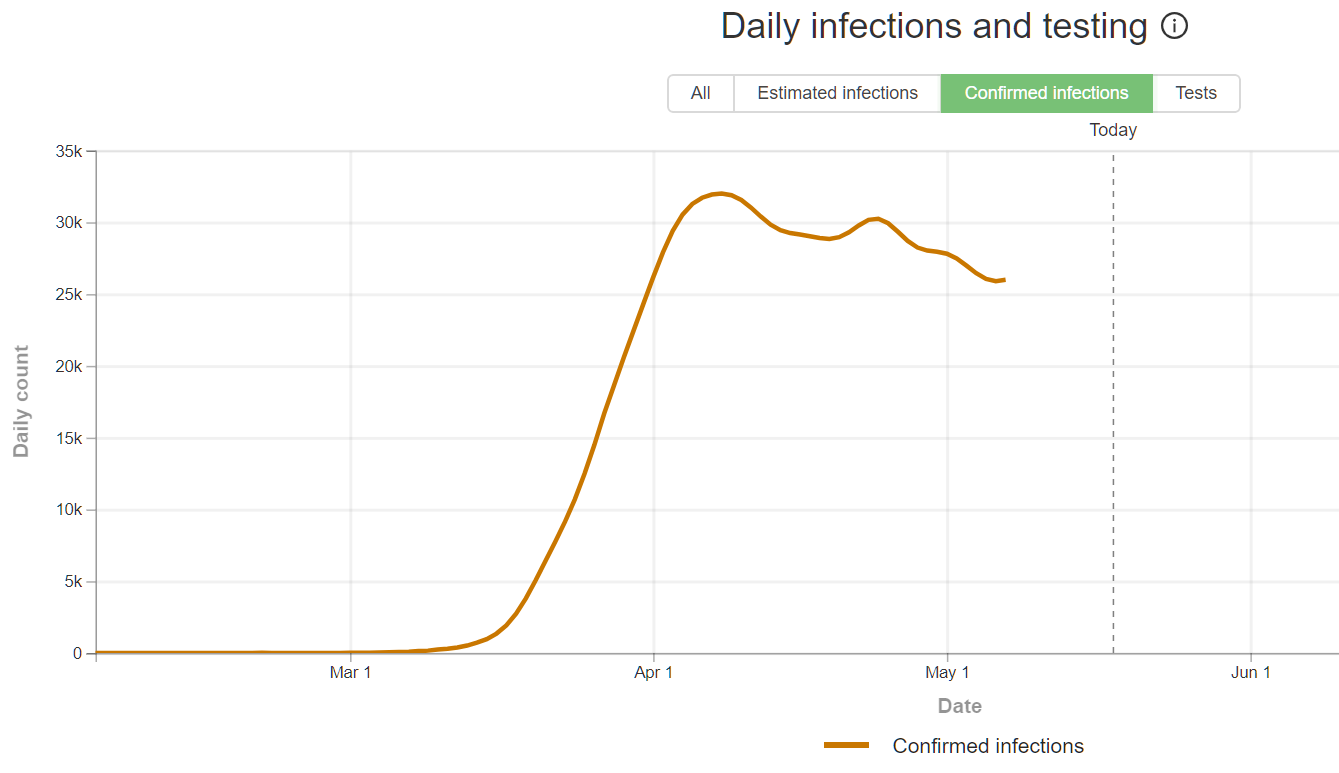 data from the IMHE prophecy site.)
However, since the disposable paper masks that are favored by health care workers and Asian consumers aren't readily available, Americans are primarily using filthy cotton face rags that they wash periodically and touch all of the time (retrieving from pocket or cupholder, even if not when on face). Facebook post from a humanities professor friend:
After sewing my own three ply face masks, and buying a few not so great ones locally, I just got a pack of masks from a T-shirt company in San Francisco that actually seem quite good. They are three ply (Correction: just realized they are four ply, even better), with two lightweight inner cotton layers, and a heavier (doubled) cotton/poly blend outer fabric, and are big enough to cover the whole face. They also tie on, so feel more secure than having elastic over the ears, and also have a way to easily insert filters too. There's lots of people selling masks, but these are the best I've found so far, so figured I'd pass it along.
Even Shutterfly is selling cloth masks, despite there being no photo customization option: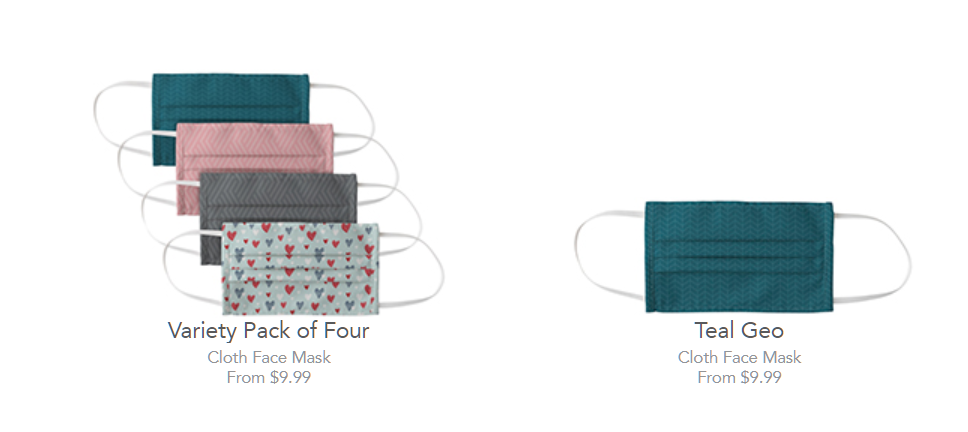 WHO says that masks work only if the wearers have ready access to the very things that Americans don't have access to: sinks for handwashing and/or hand sanitizer. This is easy in the Shanghai Metro. Use any station's clean restroom. But how can it be done in New York City or Boston, the plague centers of the U.S., especially if most places that actually have public restrooms are now closed?
Three questions, then:
Do we think that the governors' orders to "rag up" will affect coronaplague transmission?
If "yes", will transmission be reduced or increased by these saliva-soaked occasionally washed rags?
Will there be any way to figure out whether our guess was correct? What data can we look at in June, for example, to figure out if the Massachusetts May 6 "rag up" order had any effect?
Related:
Danish professor of microbiology explains why we are stupid (ordinary folks will incubate the virus in their warm moist face rag, then touch it, then leave virus on surfaces that others will touch)
"I Wear My Face Mask in the Car" (make sure to watch at 2:25 when Bill Gates comes in)
My favorite question, from a latter-day female-identifying Socrates… What I don't get: If masks work, why aren't we back at work? If masks don't work, why are we being asked to wear them?