What's the best strategy for dealing with a virus that attacks the obese and out of shape? Stay home for three months right next to the fridge.
"In Fight Against COVID-19, Physical Activity Falls Off a Cliff — Drastic change in worldwide daily step counts since March" (MedPage Today):
In the first 10 days after the World Health Organization's March 11 declaration that COVID-19 was officially a global pandemic, smartphone users worldwide showed a 5.5% decrease in mean daily steps (287 fewer steps).

In the first 30 days, mean daily steps dropped 27.3% (1,432 fewer steps), reported the group led by Geoffrey Tison, MD, MPH, of the University of California San Francisco. Their paper was published online in the Annals of Internal Medicine.

For example, people in Italy had a 48.7% maximal decrease in daily steps, whereas those in Sweden showed only a 6.9% maximal reduction in steps. The difference may have stemmed from government responses, as Italy issued a lockdown on March 9, whereas Sweden has yet to implement such a measure.
(I like the last part. There is still hope among the righteous for saving Swedish souls by converting them to the Church of Shutdown.)
"This is an interesting natural experiment that has health implications for global and regional populations, and especially those with underlying chronic health conditions who are particularly vulnerable to COVID-19-related morbidity and mortality and who may depend on routine physical activity as a preventive measure," according to Messiah.
i.e., it will be interesting for a "scientist" (named "Messiah"! As someone who evaluates coronaplague "science" from a comparative religion point of view, this is my dream fulfilled!) to watch fat people die.
From the Newport Jazz Festival, 2005 (canceled until a hardier breed of Americans can be produced?):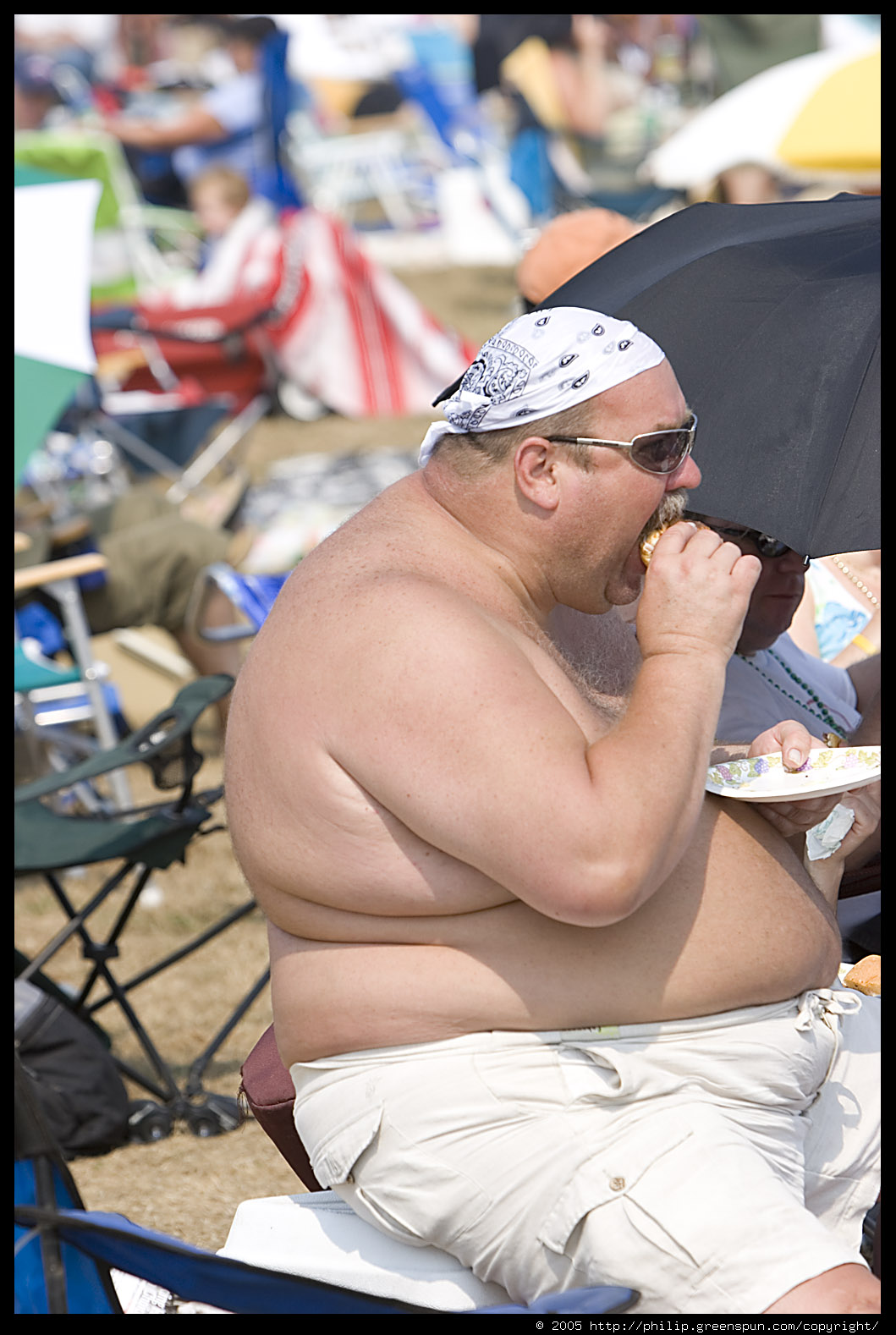 Related: