From the Educrats in Washington State: Reopening Washington
Schools 2020 District Planning Guide. The phrase "students of color" occurs six times.
Good news for Rachel Dolezal: white students will be home driving parents crazy while "students of color" will enjoy in-person instruction and socializing with other students.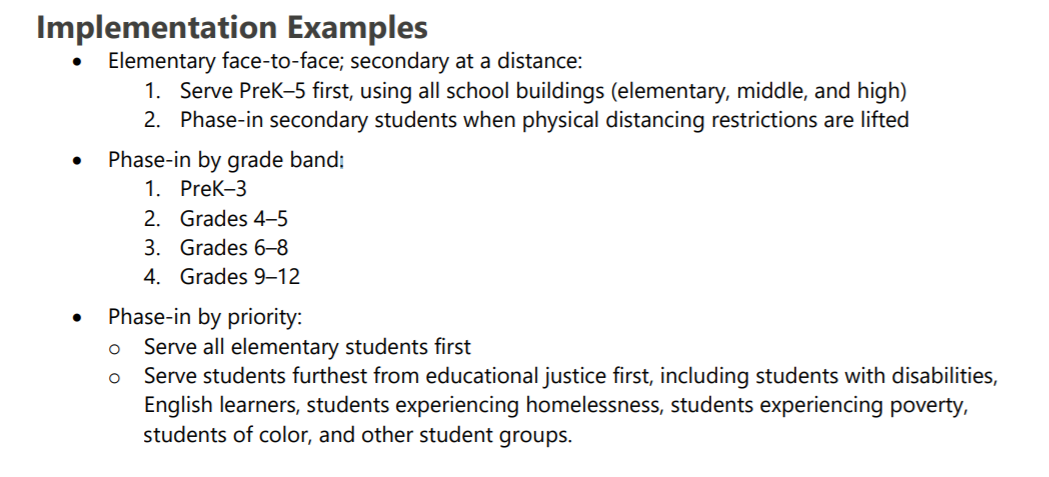 If that isn't specific enough, "Prioritize face-to-face service for students that are most impacted by the loss of in-person services, including: … Students of color"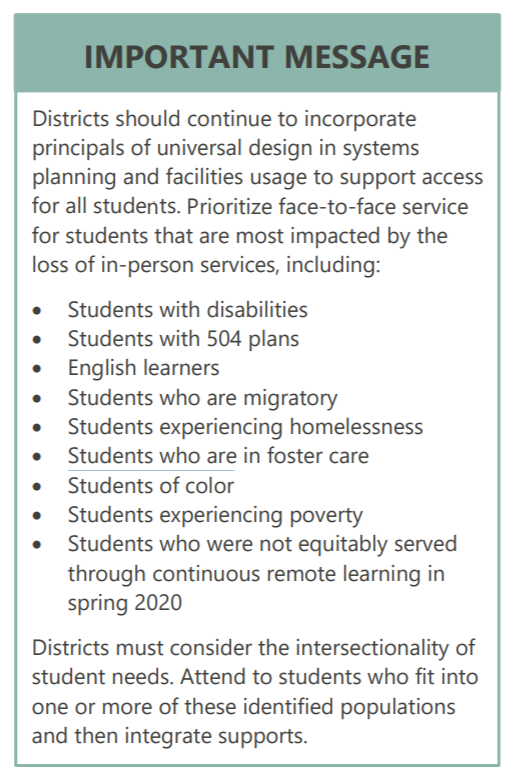 ("intersectionality" is involved, which presumably is a positive for the job market for PhDs in comparative victimhood)
I wonder if this is another good example of what Sweden has gained by just giving the finger to the coronavirus. Sweden isn't pitting families of different skin colors against each other in competing for scarce slots in public schools.
Also, is this another example of a Constitutional right that Americans have lost due to the governor-declared emergencies? The Fourteenth Amendment was used to require school integration because of the Equal Protection Clause. How can states re-segregate their schools in light of the Supreme Court's interpretation of this clause?
Related:
"N.Y.C. Schools, Nation's Largest District, Will Not Fully Reopen in Fall" (NYT): Classroom attendance in September will be limited to only one to three days a week in an effort to continue to curb the outbreak, the mayor said. … The decision to opt for only a partial reopening, which is most likely the only way to accommodate students in school buildings while maintaining social distancing, may hinder hundreds of thousands of parents from returning to their pre-pandemic work lives, undermining the recovery of the sputtering local economy. [Wouldn't the parents be better off moving to a state with (a) fully open schools, and (b) good Internet connectivity?]
"Research Shows Students Falling Months Behind During Virus Disruptions" (NYT): "When all of the impacts are taken into account, the average student could fall seven months behind academically, while black and Hispanic students could experience even greater learning losses, equivalent to 10 months for black children and nine months for Latinos, according to an analysis from McKinsey & Company, the consulting group."
https://philip.greenspun.com/blog/2020/06/18/coronashutdown-versus-un-universal-declaration-of-human-rights/ (the UN says that children have the right to go to school, with no exceptions for a powerful teachers union or a state full of Shutdown Karens)