A recent Facebook post: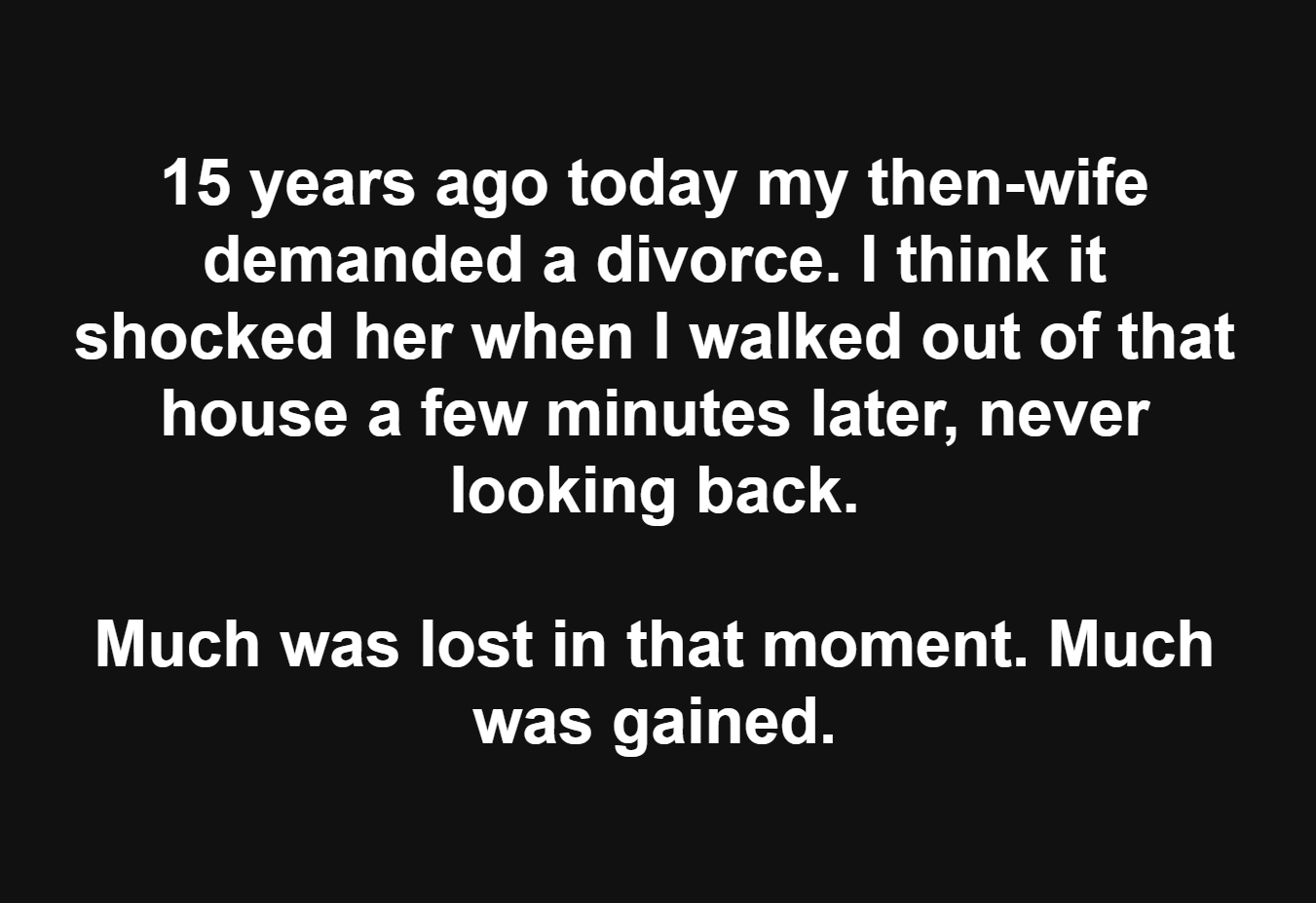 (Text: "15 years ago today my then-wife demanded a divorce. I think it shocked her when I walked out of that house a few minutes later, never looking back. Much was lost in that moment. Much was gained.")
Representative comment:
We're all here to learn! I know you've learned a lot and have had another chance to be a wonderful husband and father!
I have had a chance to talk to this guy in real life a bit. He is unaware of whether the wife-turned-plaintiff is dead or alive. He also hadn't spoken with a child from that marriage for many years and was unaware as to whether the child, who would have been an adult at that point, was dead or alive. (The former life was in a different state.)
When we interviewed people for Real World Divorce, the defendants who moved to different states or countries and rebooted as though the marriage had never occurred did seem to have recovered the best from being attacked in family court. But I think this is an extreme example of being "present" as the Buddhists would say.