"Brazil's President Bolsonaro says he tested negative for coronavirus" (NBC):
The right-wing leader who previously downplayed the disease posted on social media on Saturday that he had tested "negative" along with a greeting of "BOM DIA A TODOS" or "GOOD MORNING EVERYONE" in Portuguese. The posts were accompanied by a photo of Bolsonaro holding a packet of hydroxychloroquine that he credited for his quick recovery.

The 65-year-old president has gone further, dismissing the disease that has killed hundreds of thousands as nothing more than a "little flu."
Might this prove to be the Lisbon Earthquake for the devout followers of the Church of Shutdown? From Wikipedia:
The [1755] earthquake had wide-ranging effects on the lives of the populace and intelligentsia. The earthquake had struck on an important religious holiday and had destroyed almost every important church in the city, causing anxiety and confusion amongst the citizens of a staunch and devout Roman Catholic country. Theologians and philosophers focused and speculated on the religious cause and message, seeing the earthquake as a manifestation of divine judgment.
How could the God of Shutdown have failed to strike down Jair Bolsonaro, who actively mocked the Church, compared coronaplague to influenza, agreed with Dr. Donald J. Trump, M.D. regarding hydroxychloroquine, refused the Sacrament Of The Mask until he developed symptoms (i.e., he followed the W.H.O.'s advice, circa early June!), and actively taunted mask-wearers while mocking the Rainbow Flag religion? ("Before Getting COVID, Brazilian President Said Masks 'Are for Fairies'")
Here's a bizarre unexplained angle to the story…. "Jair Bolsonaro is denounced in The Hague for genocide and crimes against humanity" includes a picture of the genocidal maniac sitting next to a Hanukkah menorah (a bit out of season!).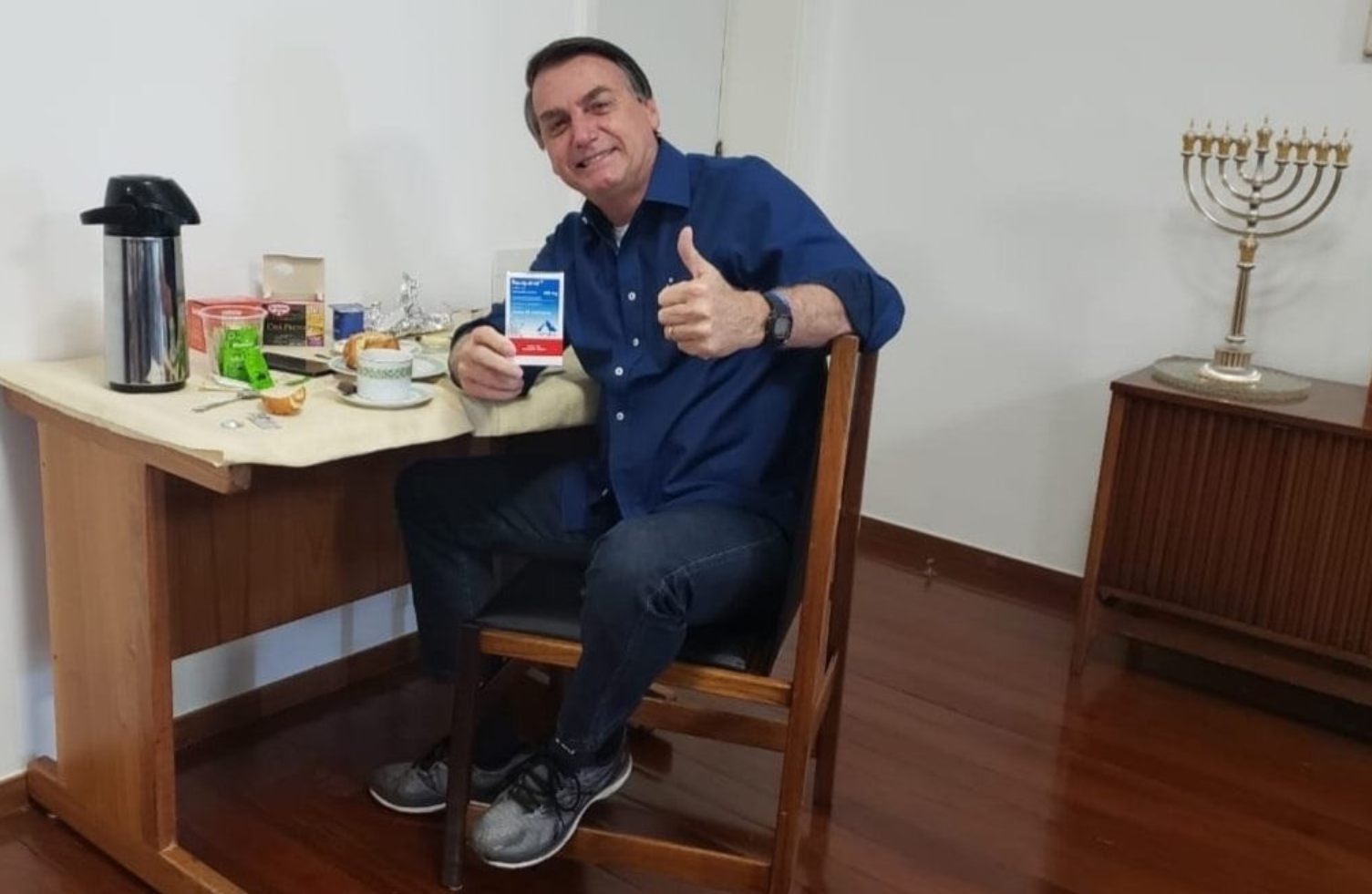 Wikipedia says that Bolsonaro is Catholic. Was he at someone else's house for that photo? He just loves Hanukkah when not committing genocide and got the menorah out five months early? What?
Related: