The Swedes who refused to lock down were the previous favorite targets of "scientists" and the media armed with forecasts of doom (see https://philip.greenspun.com/blog/2020/05/24/did-doom-visit-the-swedes-yesterday-as-planned/ for example). Now that the Swedes are enjoying, unmasked, their summer and an abundance of UV light, the doomsayers need a new target. How about Brazil? They don't have an effective lockdown and it is winter there. We all know the critical importance of national leadership whenever a virus is circulating and Brazil's leader is an infidel with respect to the Church of Shutdown ("'Death is everyone's destiny': Bolsonaro's words of comfort").
Here's the June 10, 2020 IHME forecast: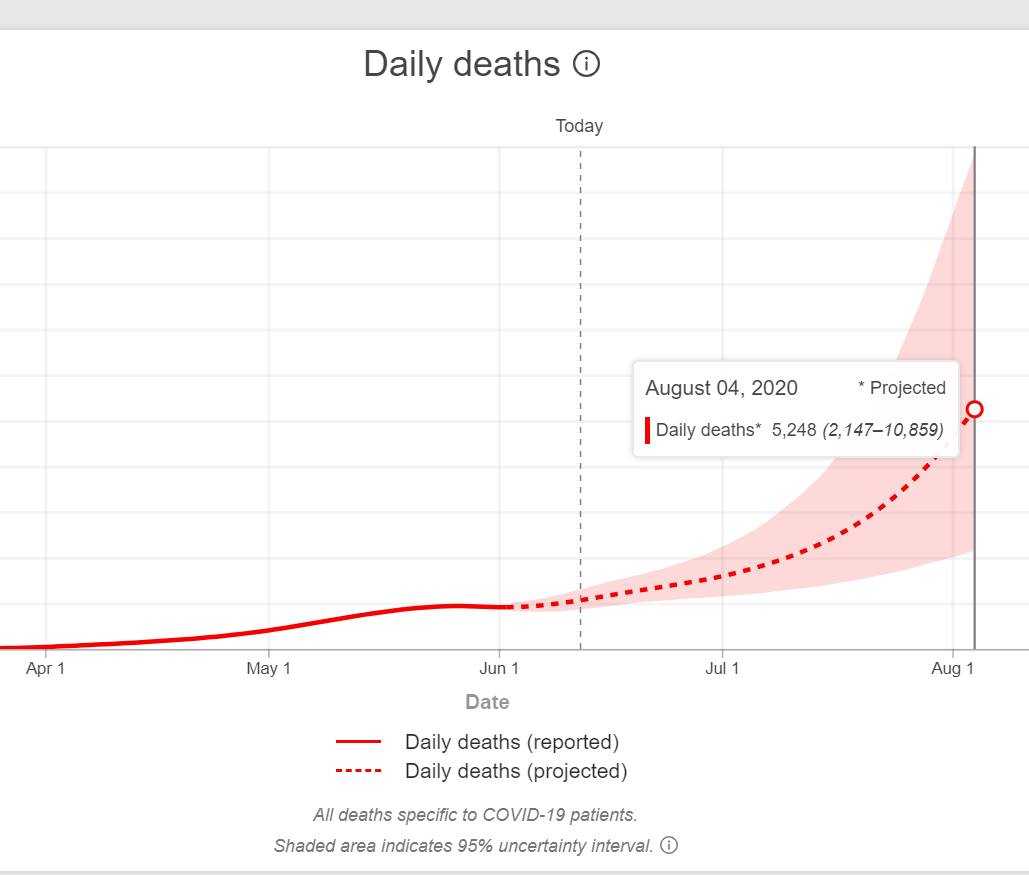 On August 4, Brazilians will be dying at the rate of 5,248 per day and the rate of death will be accelerating. They will need 57,639 ICU beds and will have just 4,060 to go around.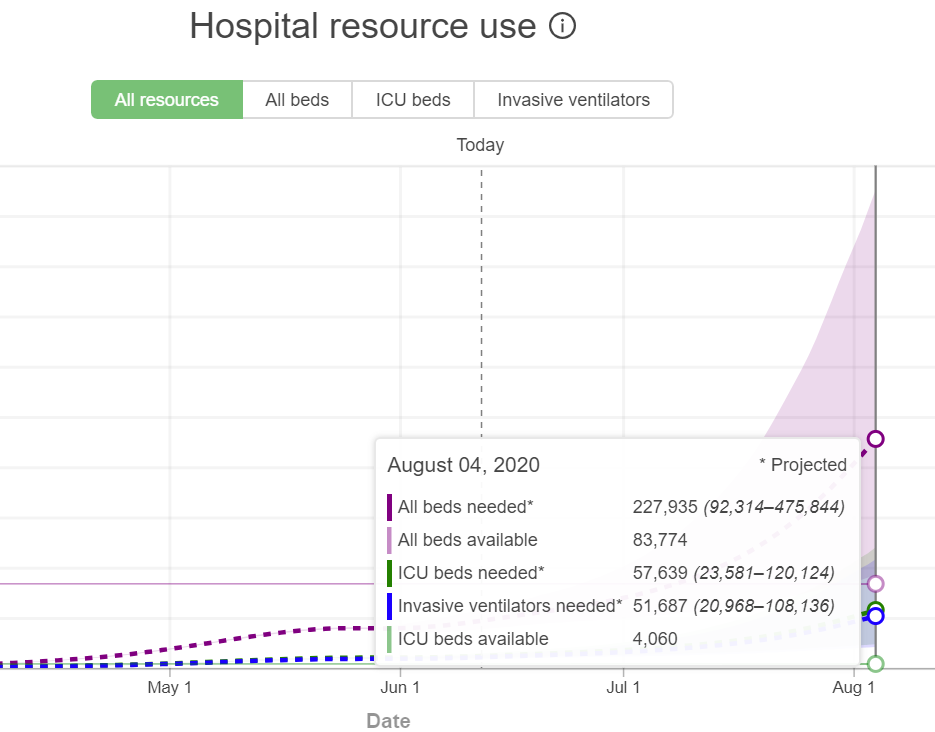 Who wants to predict the actual numbers for Brazil? Keep in mind that the population is 210 million, so the number of deaths will be dramatic compared to what the typical European nation experiences.
I will go first. My perspective is a "scientific" one. In other words, I will look at one or two data points and then extrapolate wildly. From the chart below, it looks like the non-virtuous Brazilians have, by dint of doing nothing, already "flattened the curve" to a large extent. So my first scientific observation (i.e., guess) is that the death rate on August 4, 2020 will be roughly the same as it is today. On the other hand, the virus has already killed a lot of the easiest-to-kill Brazilians. Therefore, the number should be a little lower. On the third hand, General Winter is fighting alongside the coronavirus in parts of Brazil. If the latter two factors cancel out, the number of deaths tagged to Covid-19 in Brazil on August 4 should be 1,274 (the number from yesterday's WHO report).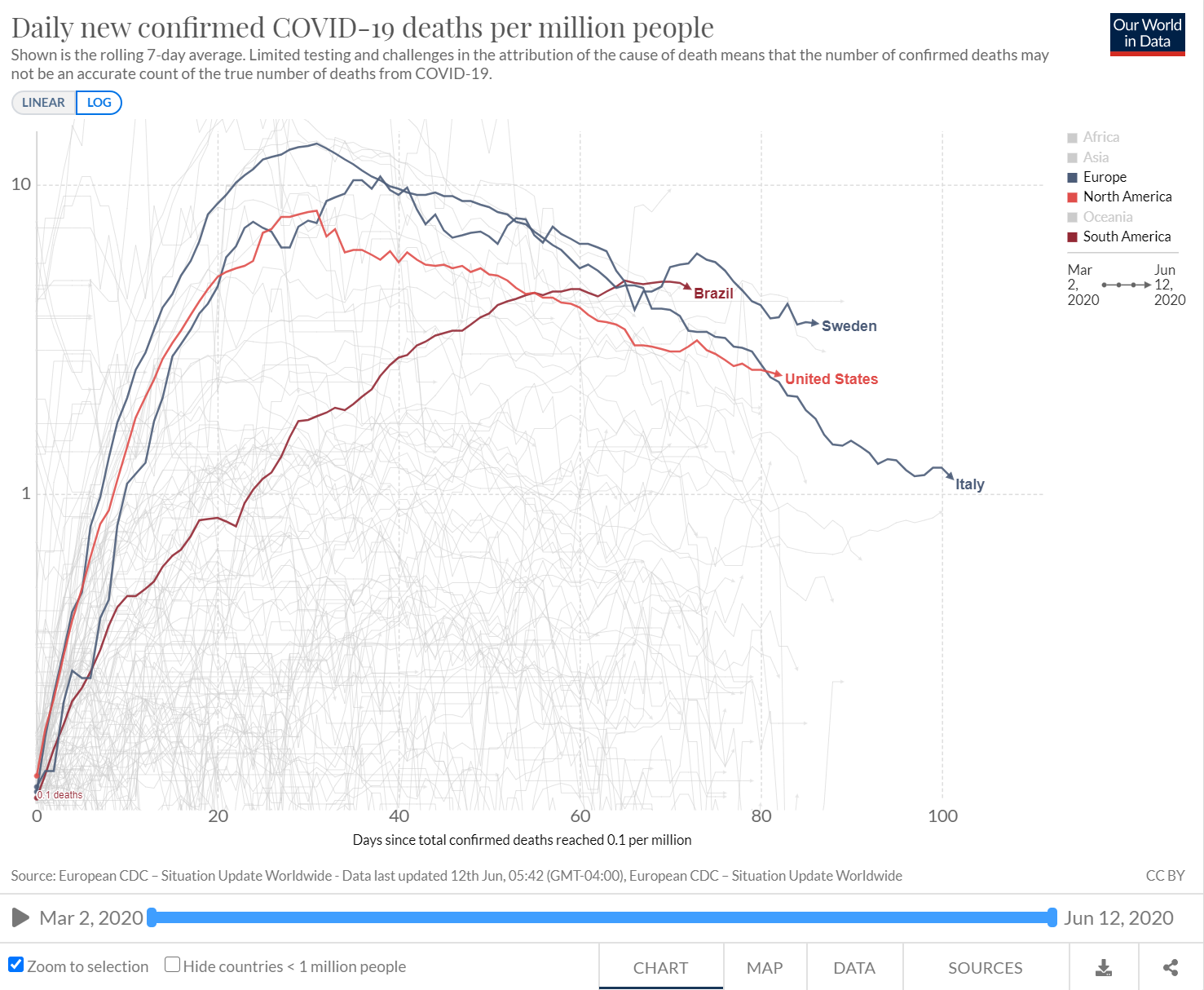 Readers: What's the result of your own scientific analysis? Care to use the comments for a prediction regarding August 4, 2020?
Follow-up post: https://philip.greenspun.com/blog/2020/08/05/how-is-coronaplague-down-in-brazil-and-the-rest-of-the-ihme-predictions/