Back in March, I wondered "Why do we care about COVID-19 deaths more than driving-related deaths?" and closed with
What is the answer? Why do we accept that hundreds of thousands of Americans will die in the next 10-20 years because of our failure to invest in engineering and infrastructure today, but we can't accept that up to hundreds of thousands of Americans will die in the next year because we didn't do a sufficiently thorough shutdown?
Is it too soon to start asking what we could do to save lives if we invested coronapanic-scale money on something other than coronapanic?
"For Traffic Safety, Roundabouts Run Circles Around Stoplights" (Strxur):
Jim Brainard, the city's mayor since 1996, has made roundabouts Carmel's most characteristic feature. Within the 48-square-mile city of 100,000, located just northwest of the state's capital of Indianapolis, Brainard has built 132 roundabouts. He's also become America's—and perhaps the world's—most adamant cheerleader for roundabout adoption.

"Roundabouts have reduced traffic fatalities by 90% in Carmel," said Brainard, a lawyer by training. "The U.S. average fatality rate per 100,000 people is 14. It tends to be higher in suburban areas because the roads are built wider for faster speeds. Indianapolis has done a little bit better than normal—11.7 per 100,000. The average in Carmel is two."
Now that the U.S. will have to give up on public transport #BecauseCorona, is there hope for getting more flow through our existing road network to accommodate the existing 330 million plus the next 100 million immigrants?
The smaller the circles are, the safer they become. "We have higher crash rates in our double lane roundabouts then our single lane roundabouts," Brainard said. "But they're still a vast improvement over stoplights. We can move 50% more cars per hour through roundabouts than we could through stoplights. If you have constant flow, you don't have to add more lanes."
These can't be retrofit easily to cities, but if the future of America is suburban (#BecauseCorona), maybe this is part of the answer!
From the Irish Museum of Modern Art, Dublin, 2019, evidence of a bad traffic light encounter?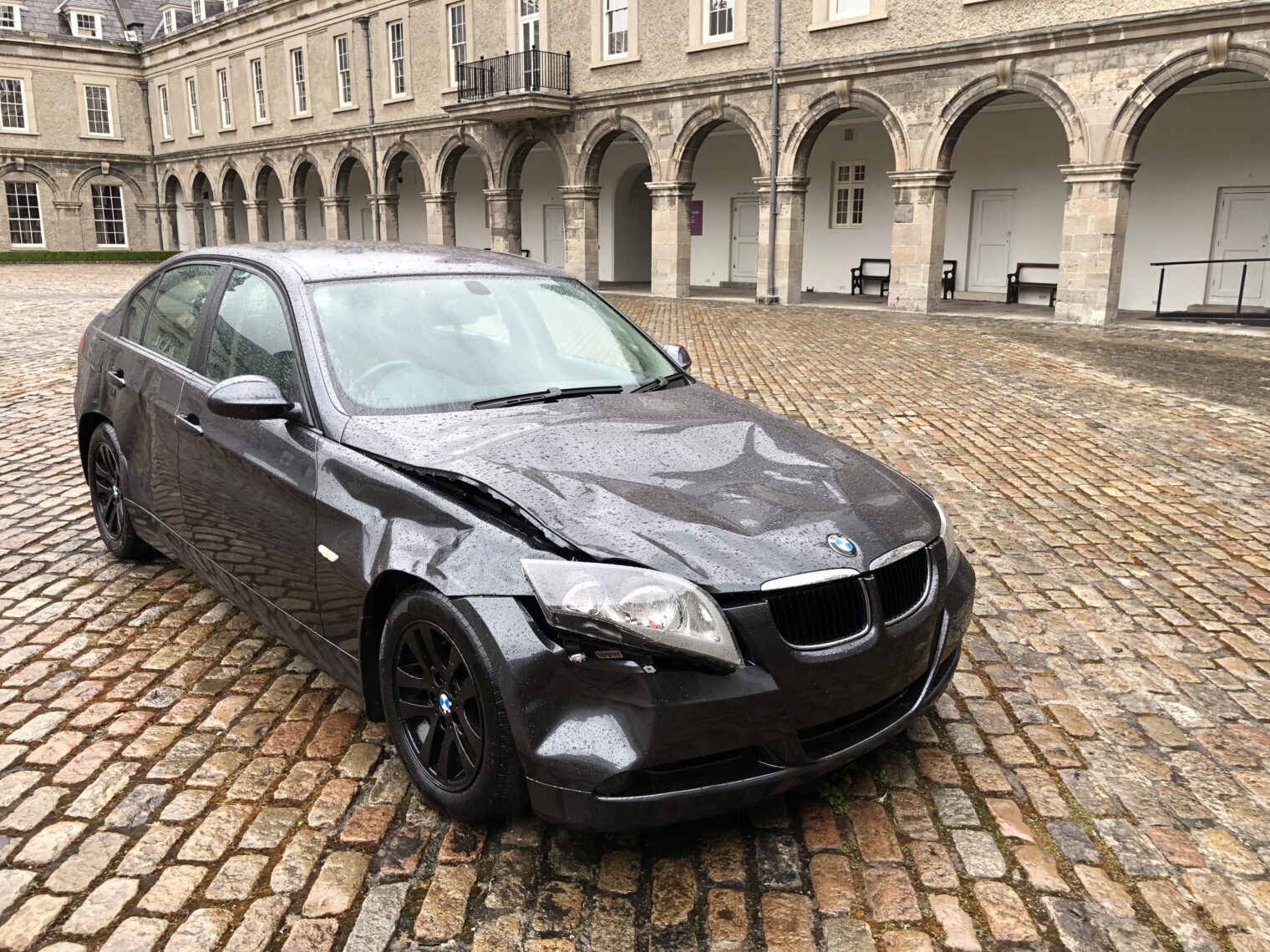 The exhibits on the bad shape that the world was in, circa June 2019.
Do we credit these artists for prescience? The "Vague Anxiety" is no longer vague! "Acts of Mourning" is no longer a metaphor, as only 99.965 percent of the Irish people remain alive, the remaining 0.0035 percent having been killed by Covid-19.
From the bookstore, is it possible this would be considered insulting by those who call themselves "feminist"?
The rest of the bookstore was unobjectionable, except to those who had faith that public-key encryption would enable a secure Internet.