I have been asking Harvard undergraduates how their online learning experience was. "Terrible," was a typical response. "I stopped watching after a month or so." I asked a math major if she had been able to get help with proofs from teaching assistants during the purported virtual learning portion of last semester. "Only if I knew someone and arranged it privately," she answered. "There was no structured tutoring provided."
Asking around the rest of the U.S., the consensus seems to be that the bricks and mortar universities are nowhere near as good at delivering online education as the schools that have been doing it for decades, e.g., Western Governors University. Occasionally a student will praise an individual professor for being good at delivering an online experience, but that was never due to any institutional commitment.
How about for the fall? What have the brilliant administrative minds backed up by multi-$billion endowments managed to arrange? An Oberlin professor told me that the school was switching to trimesters and telling students to show up for only two out of three. He complained that it was a lot of work to redesign the curriculum, but said it was necessary due to a lack of dorm space. "We want every student to have a single room," he explained.
Now that I've been defriended for heresy by everyone on Facebook I need to offend people before we are even friends. So, on this group video chat I said "The Chinese built a hospital for 5,000 patients in 10 days. Oberlin is sitting in the middle of farms and can't set up a few extra dorm rooms in six months?" This was, I learned, a completely unfair comparison.
How about other schools? Most of them seem unable to come up with the idea of renting out blocks of hotel rooms to serve as dormitories (has there ever been a better time to get a long-term lease on a 400-room hotel?). Harvard, for example, is telling most undergraduates that they can't return to campus (but the ones with a compelling victimhood narrative are welcome!). So the undergrads will meekly isolate in mom and dad's house (well, actually mom's house under most U.S. states' family law systems, even if dad may not realize it yet)? No! Boston-area landlords are now besieged by groups of 6 Harvard undergraduates seeking to crowd into 2BR apartments. So they'll be in Boston and they'll get infected with coronaplague, but Harvard can argue that their infections occurred off campus. (See "12 People in a 3-Bedroom House, Then the Virus Entered the Equation": "Overcrowding, not density, has defined many coronavirus hot spots. Service workers' quarters skirting Silicon Valley are no exception.")
From Harvard Yard in March: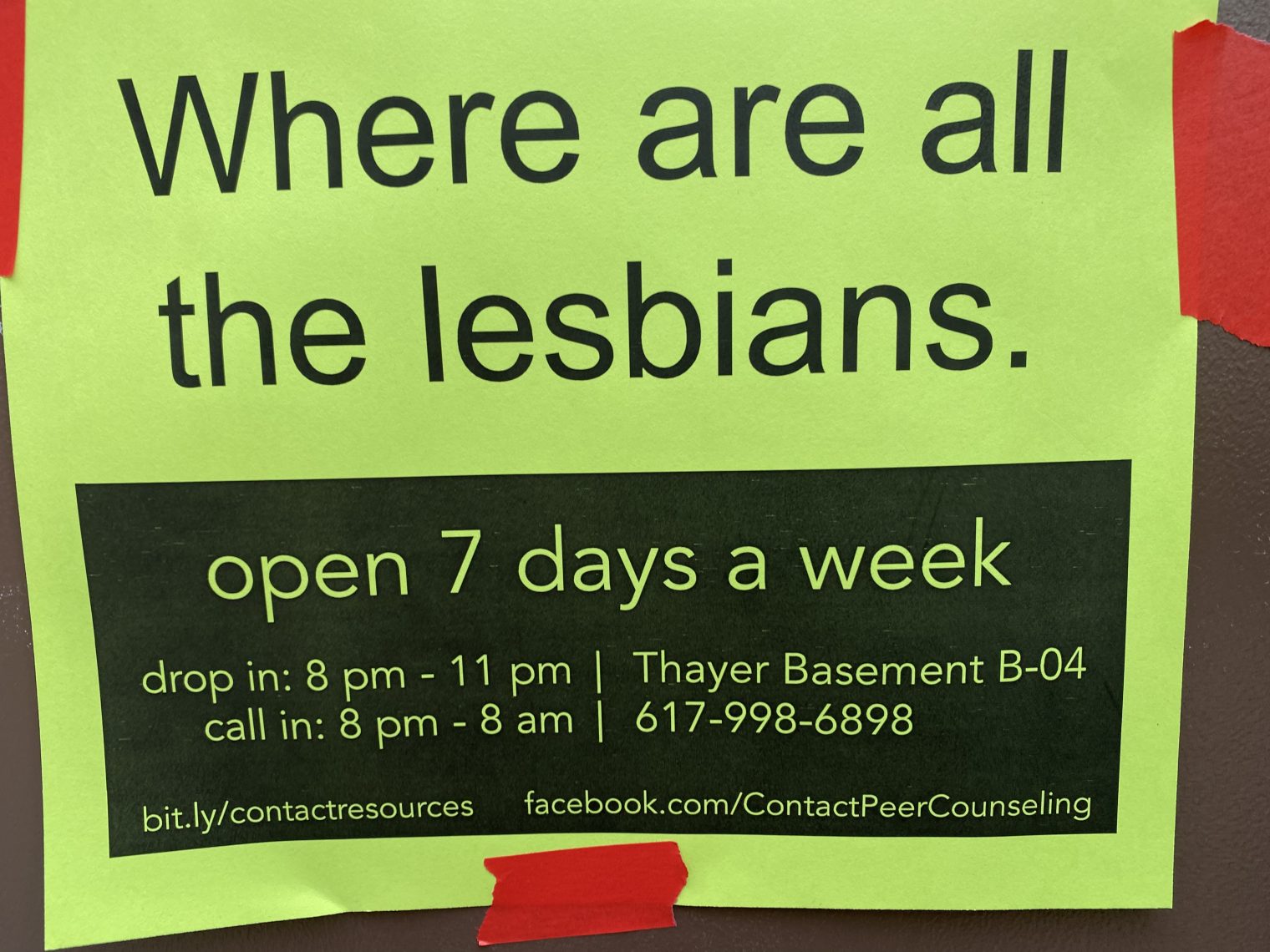 Answer: 4 of them are in a 1BR apartment in Porter Square.