"Mass. Communities' COVID Risk Would Guide Schools' Reopening Plans: Report" (NBC):
Massachusetts' education department is reportedly issuing guidance on the amount of remote learning schools should use based on the coronavirus risk level in their communities.

As school districts scramble to submit reopening plans to the Department of Elementary and Secondary Education by Friday, superintendents received a memo from Commissioner Jeffrey Riley Tuesday night that would limit the use of online learning, according to The Boston Globe.
Here's the map….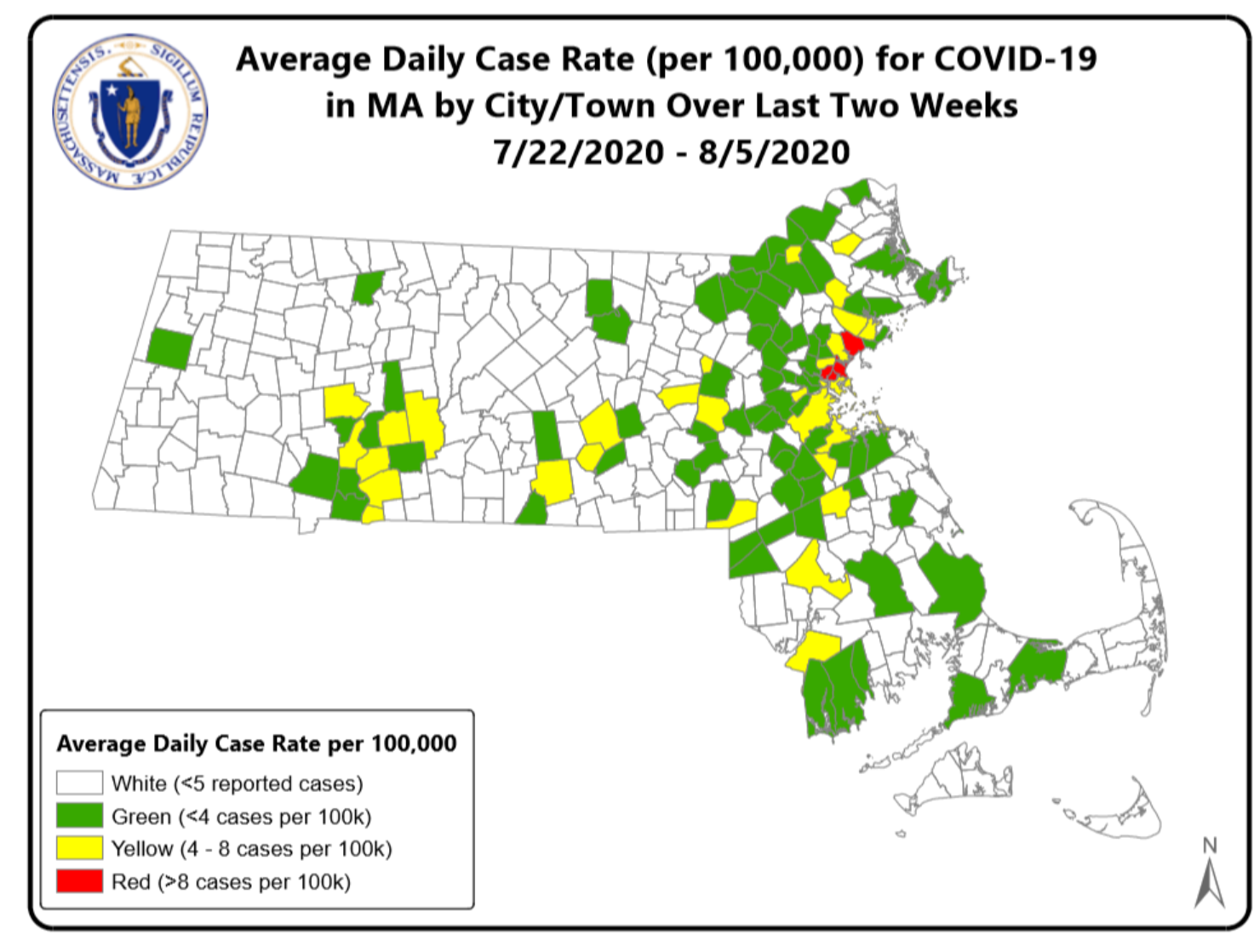 From a linked page:
Chelsea, Everett, Lynn and Revere are included in the high risk category, meaning they have over eight cases per 100,000 residents. Twenty-nine other communities, including Auburn, Belchertown, Boston, Brockton, Charlton, Chicopee, Fall River, Framingham, Georgetown, Granby, Holyoke, Hull, Lawrence, Longmeadow, Malden, Marlborough, Maynard, Middleton, Northampton, Peabody, Salem, Saugus, Springfield, Quincy, Randolph, Taunton, Winthrop Worcester, Wrentham, are in the moderate risk category, meaning they have between four and eight cases per 100,000.
In other words, if your town is packed with welfare-dependent People of Color and migrants… no school ("remote learning" in your crowded public housing apartment). The rich white kids in Wellesley and Dover can go back to school, though!
Related: