My Facebook feed has been alive lately with Post Office Panic supplementing the usual Coronapanic:
Trump acknowledged he is starving the USPS because he thinks it will hurt the Dems. His selfish nature in full display. He doesn't care how many businesses and seniors of his own base he will hurt by doing this. His lunatic rationale will backfire. It will reduce his own voter base and motivate the Dem voters to go vote even in the rain and with long lines just like it did in Michigan for their Supreme court position.

Trump is refusing to sign any bill that provides additional financial support to the USPS, where new cost-cutting policies are leading to delays in the delivery of every kind of mail, including checks, bills, and medications.

Maybe if people aren't alarmed by the USPS being dismantled before the election, what about a month and a half later when it's time to send Xmas presents?

If you're concerned about the United States Postal Service, you might want to file a complaint with the Inspector General for the Post Office.

Shared from Hillary Clinton (she is still alive?): Call your Republican senators and let them know: We won't let them dismantle the USPS–and disenfranchise millions of Americans—without a fight.

I am alarmed by recent actions by the Trump administration to sabotage the 2020 election. It is very clear that their strategy is to suppress voting by slowing down the post office, telling lies about so-called danger of mail-in voting and endorsing voter-ID. All this during a pandemic when many of us are worried about the safety of grocery stores or banks, let alone polling places.
In response to one of these, I wrote
People who think the post office has collapsed and can't deliver a few ballots also want a similar agency to take over their health care.
This was labeled "trolling" of course! But it is still interesting that people simultaneously believe that any government function can be destroyed by a wrongly-selected Great Father in Washington AND if that it would be smart to give the Great Father/Mother/Other control over health care. I asked
If the Post Office can be destroyed by Donald Trump acting alone, what stops whoever takes over from President Kamala Harris in 2028 from acting alone to destroy whatever government-run health system that President Harris and a Democrat-controlled Congress set up in 2021?
One response to this is that Medicare and Medicaid have been running for decades, much to the satisfaction of providers (who are pocketing 18 percent of GDP now, up from 5 percent prior to Medicare/Medicaid being introduced in 1966). But maybe they are running only because Trump, for whatever idiosyncratic reason known only to him, did not decide to terminate these programs as well. If he can kill off the postal service, running in various forms for at least 2000 years, why couldn't Trump kill Medicare as well?
From the Azores, 2017… what a Post Office truck should look like (Portugal's postal service was fully privatized by 2014):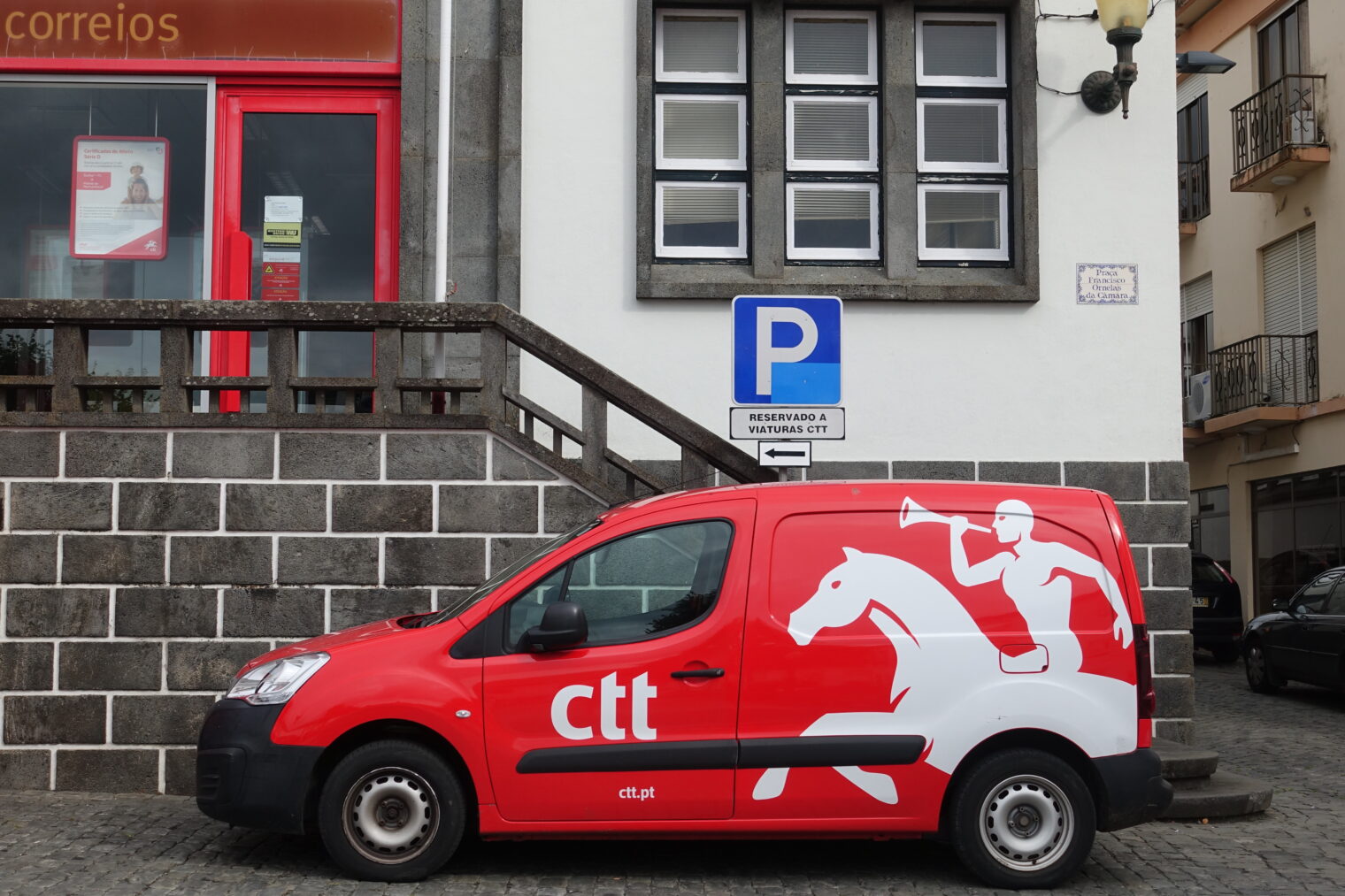 Related: