"The age of incrementalism is over," Markey said. "Now is our moment to think big." (Boston.com)
Ed Markey, who might be running to replace President Harris in 2028 when he will be a young 82 years of age, defeated Joe Kennedy III in the Maskachusetts Senate primary by declaring that Kennedy was not progressive enough and winning the endorsement of AOC. Yet ProgressivePunch says that, during the 2019-2020 session, AOC had a "Progressive Score" of only 94.94 percent (based on her votes). Kennedy, by contrast, voted correctly 96.2 percent of the time.
In other words, a candidate who was actually more progressive than AOC lost the election here in Massachusetts.
(This was the only race on my Democratic primary ballot in which there was a choice; all other candidates were running unopposed.)
From Newburyport, MA yesterday, a multilingual Hate Has No Home Here message that welcomes migrants right next to a No Trespassing sign. The owner is also apparently an Ed Markey fan: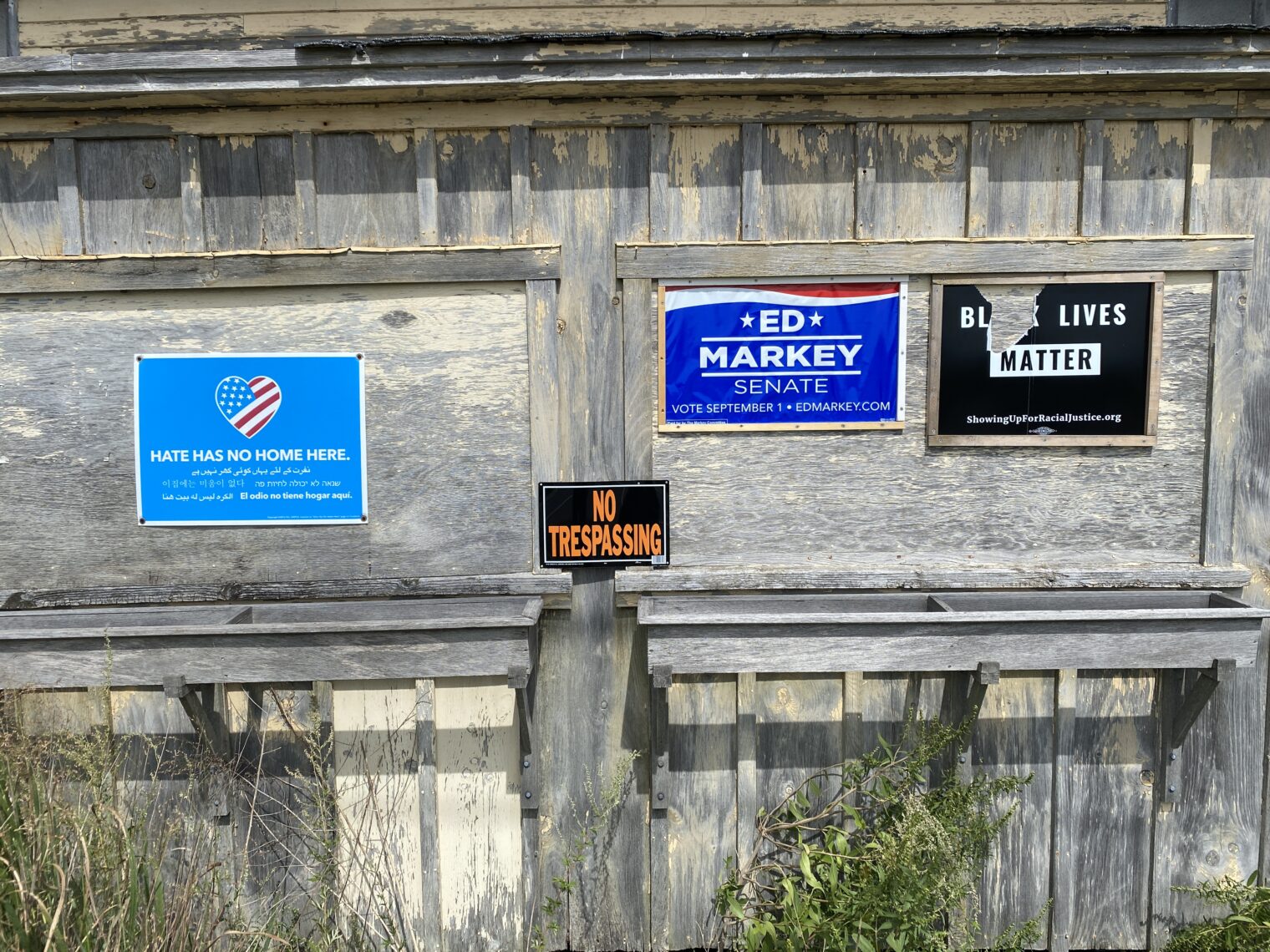 Related:
"It is the duty of the revolution to put an end to compromise, and to put an end to compromise means taking the path of socialist revolution." (i.e., the age of incrementalism was also over in 1917; V.I. Lenin)