From "Tesla Is Being Overtaken" (Seeking Alpha, written by a guy who is short TSLA), electric car registrations in Norway:
YTD, there have been 51,115 EV registrations in Norway, and Tesla EVs have accounted for about 7% of that total. This compares with Tesla's worldwide market share of EV unit sales estimated at 16% in 2019. In 2019, Tesla registered 16,738 vehicles through September in Norway. This year, with only a few days left in September, Tesla has registered only 3,613 – a decline of 78%.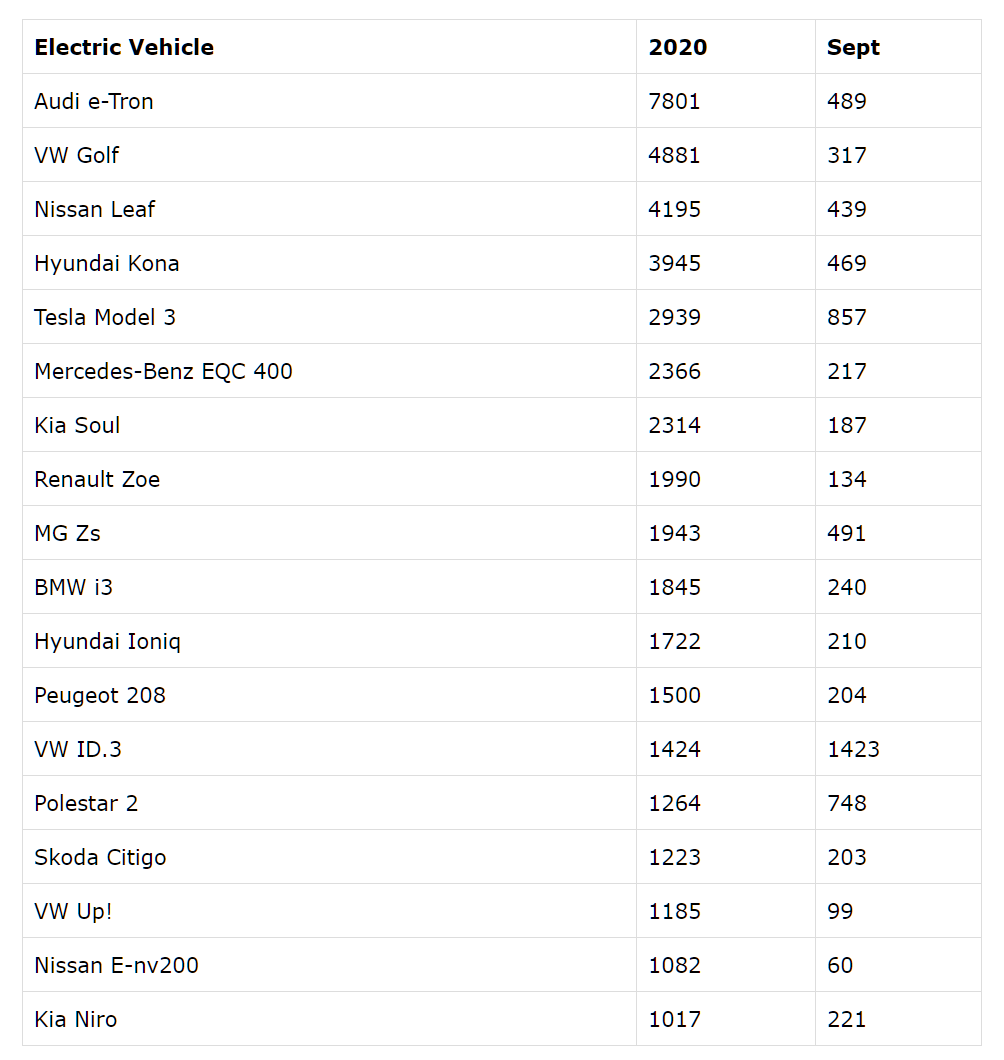 How about a lead in battery tech?
For example, when it comes to batteries, easily the largest cost in producing an EV, VW isn't messing around trying to redesign batteries themselves. They negotiated a massive contract with the large battery suppliers at a big discount, and let them figure out how to cut costs. And so while Tesla will likely get under that key $100/kwh threshold if/when their new battery design is successfully implemented, VW is already there. A VW company executive revealed to The New York Times last year that the company already pays less than $100/kwh for its batteries. GM has also introduced it's Ultium battery, also reportedly costing less than $100/kwh, with specs similar to Tesla's current batteries. GM will include the Ultium batteries in it's upcoming launch of several new EV models.
I don't like to think that markets are wrong, but how can Tesla continue to be so much more valuable than any other car company? And if the stock market is right, why is the consumer market for EVs in Norway now 93 percent non-Tesla?
Related: