Asking for a friend…
Here's a bar in Portland, Maine: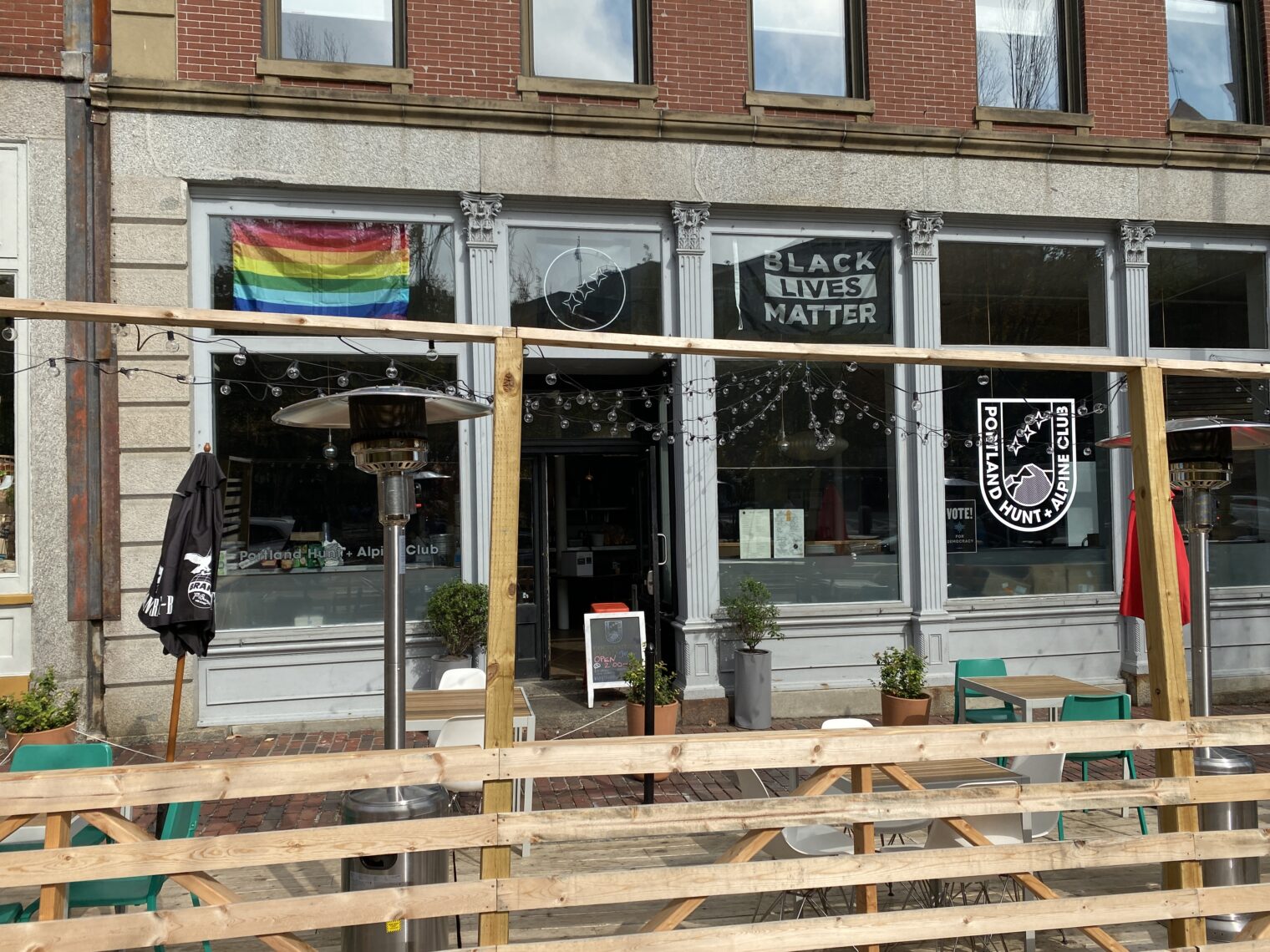 Note that the largest and most prominently featured signs are a rainbow flag (in a city with 358 gay households) and a Black Lives Matters sign ("Black people — many of them immigrants — make up less than 2 percent of Maine's population but almost a quarter of its coronavirus cases" (Washington Post)). You have to scan down with your eyes and read a smaller font to see the name of the bar: Portland Hunt & Alpine Club. Maybe these symbols are like the crosses that adorn the top of church facades? Christian believers expect to see a cross that is larger than the text providing the name of the church.
How would a person seeking a gay bar find a gay bar, if every bar signals that its primary mission is serving the LGBTQIA+ community?
Also from Portland, October 15, every other table featured COVID-19 fatalities..
When a break-up requires a trip to the Maine Bureau of Motor Vehicles…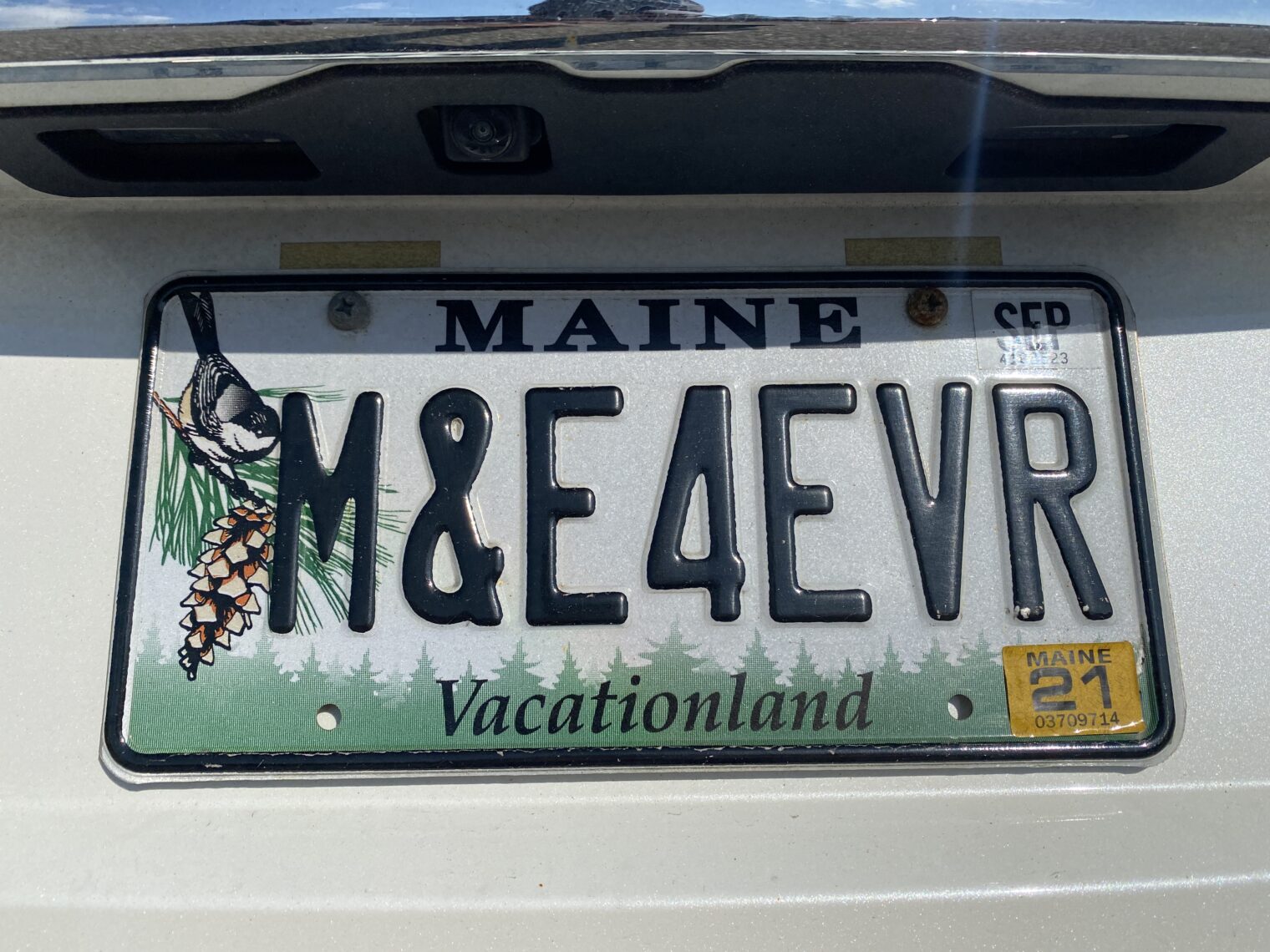 When you don't have to lock your car because young people don't know how to operate the four-speed transmission:
Don't invite anyone out on your boat, including family members:
While you wait for the next order from the governor and wear the Church of Shutdown's hijab, never forget that it was some other county in which tyranny prevailed. Fragments of the Berlin Wall:
Fill the door to your shop with color-coordinated Covid-19-related messages, including "Don't dilly dally":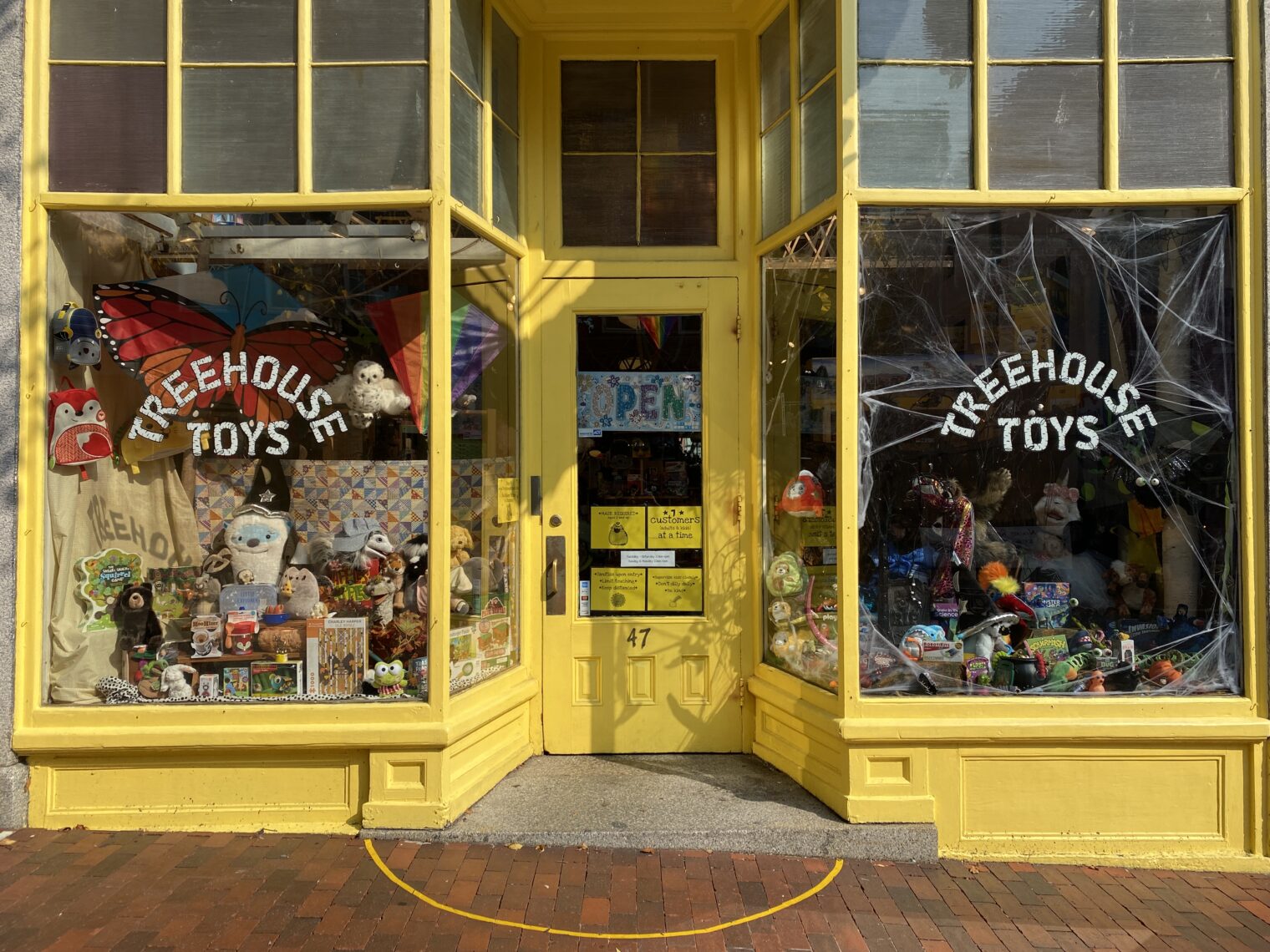 (If stopping Covid-19 is our nation's only goal, why do we still have retail stores?)
Circling back to the bar, what does it mean when the rainbow flag and the BLM sign are larger than anything identifying the business?