A fair number of our neighbors seem to have invested in "In this house we believe… science is real" or "Science is not a liberal conspiracy" signs. Signs of Justice (TM) are ubiquitous: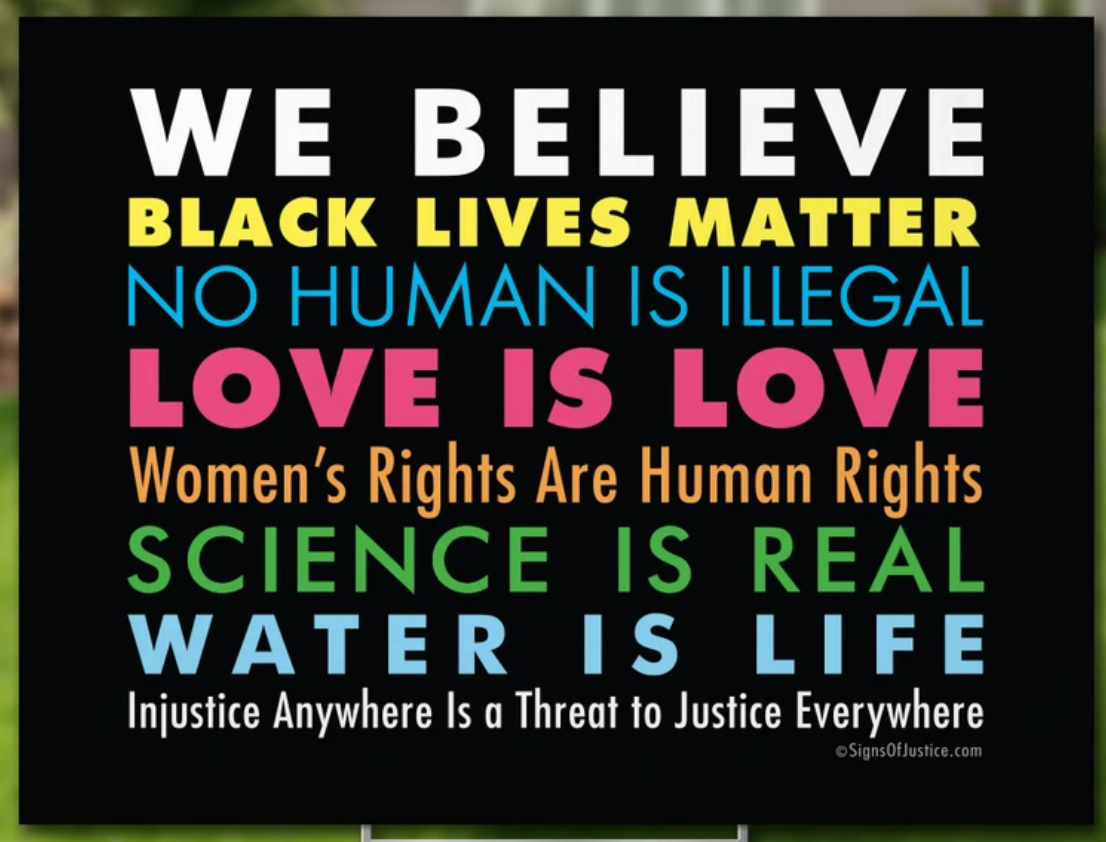 How about making some $$ with the following sign:
In this house we oppose science, because it was invented by the white patriarchy to enslave indigenous peoples, to enrich corporations that poison humanity with processed and genetically modified foods, to pollute our local environment, to destroy the Earth with climate change, and to kill millions of non-white people with nuclear weapons.
Readers: Who can turn the above text into a fetching graphic design?
(Don't try to sell this in Florida. Lawn signs, bumper stickers, and other attempts to tell others how to think and what to believe were present at perhaps 1/100th the rate of what we have here in Maskachusetts.)
From a reader who wishes to remain anonymous, lest he/she/ze/they be Gina Caranoed: