There are more than 2 million members of the U.S. military.
Let's start out with the heroes… a transient A-10 at our local Air Force base, back in October: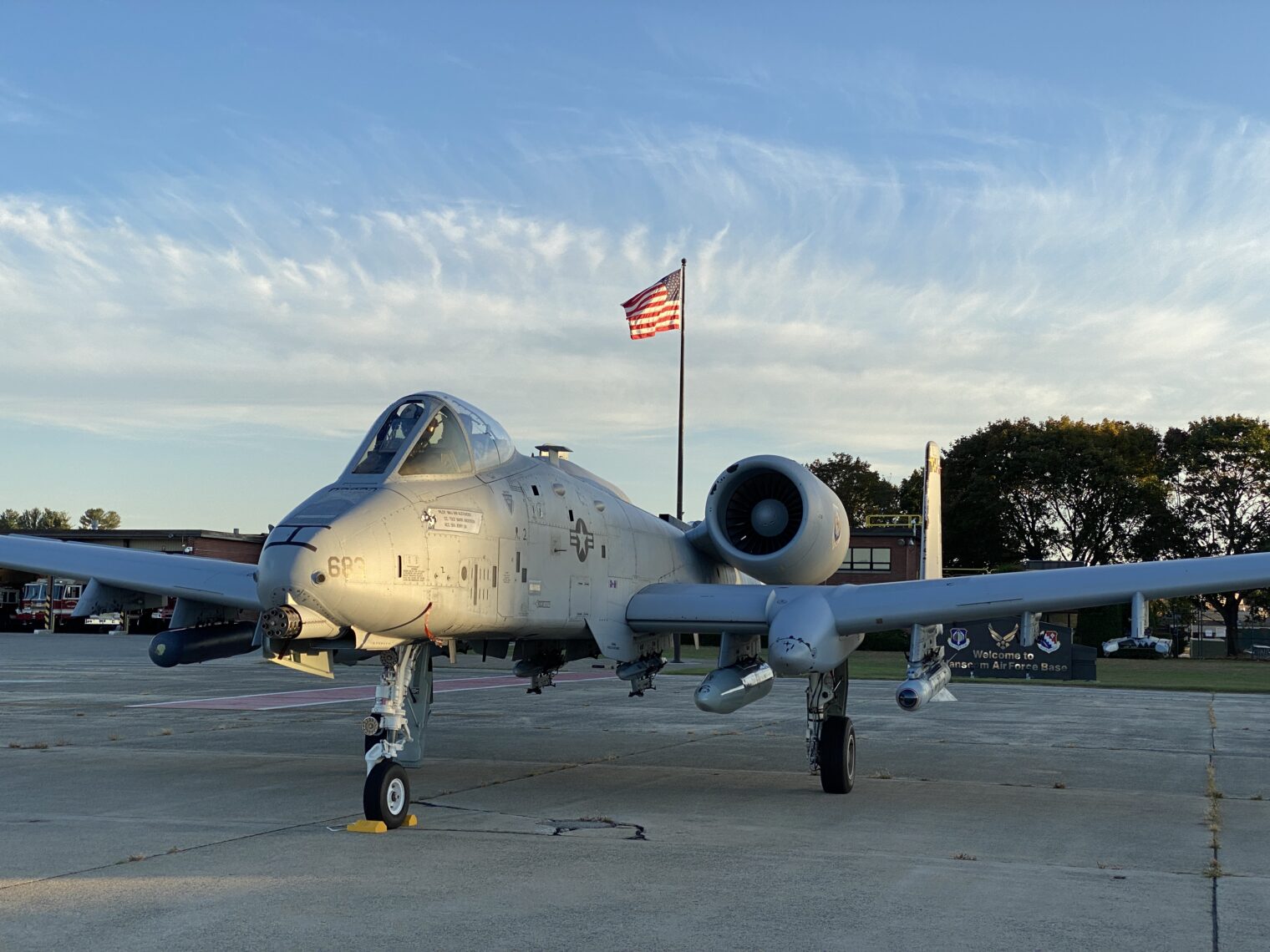 And let's hope that the pilot has been triply heroic now by agreeing to two vaccine shots!
An inconvenient truth from America's top scientist: just as not everyone in the military can be a combat pilot, it seems that not everyone in the military can be a hero, contrary to what we've been told. "Fauci Says Military Who Refuse Covid-19 Vaccine Are 'Part Of The Problem' After High Rate Of Service Members Refuse Jab" (Forbes🙂
… the U.S. military is one of a number of frontline professions reporting startlingly high rates of vaccine refusal, despite clear evidence that the vaccines are safe and effective.

"You've got to think of your own health, which is really very important, but you got to think about your societal obligation," Fauci said at a virtual town hall for Blue Star Families, a non-profit focused on helping military families.
Out of 2 million, how many have been felled by what science tells us is a pathogen that requires the most dramatic adjustments to human society since the Black Death of 1348?
The U.S. military, which has been deployed around the country to assist with the pandemic response, has struggled with Covid-19 outbreaks, recording 163,574 cases and 24 deaths throughout the pandemic.
(For comparison, NHTSA says that several hundred U.S. military personnel die in traffic accidents each year, an example of the general rule that I articulated a year ago: Why do we care about COVID-19 deaths more than driving-related deaths?)
If U.S. military personnel could cut their driving by 10 percent, therefore, they could save more lives than by taking a vaccine that was 100 percent effective against COVID-19. So maybe the "you've got to think of your own health" advice from Dr. Fauci is medically unsound (i.e., better to spend an afternoon coming up with ways to cut driving miles per year than to drive to a vaccine clinic). Fauci adds, however, that it is each service member's "societal obligation." Contrary to Dr. Fauci's own previous statement, COVID-19 isn't actually dangerous to a healthy 35-year-old enlisted soldier, but, without a vaccine, he/she/ze/they could be a carrier:
Vaccines are the "best and most important intervention we have" to stop the pandemic, he said, together with public health measures like masking and social distancing.

"Because by getting infected, even though you may not know it, you may be inadvertently transmitting the infection to someone else, even though you have no symptoms," Fauci said, adding: "in reality, like it or not, you're propagating this outbreak."
So… vaccines reduce infection and transmission to the point that everyone has a societal obligation to test out an "investigational" pharmaceutical?
I.e., from the same doctor/government official: (a) the vaccine is so effective at preventing transmission that those who face almost no personal risk from the virus must take it, (b) the vaccine is so ineffective at preventing transmission (absent a nasopharynx removal), that Americans should continue to keep their lives on hold until the PCR machines stop giving us numbers that we don't want to hear.
And don't forget to wear a mask after you've dead… (from our neighborhood, October 25, 2020):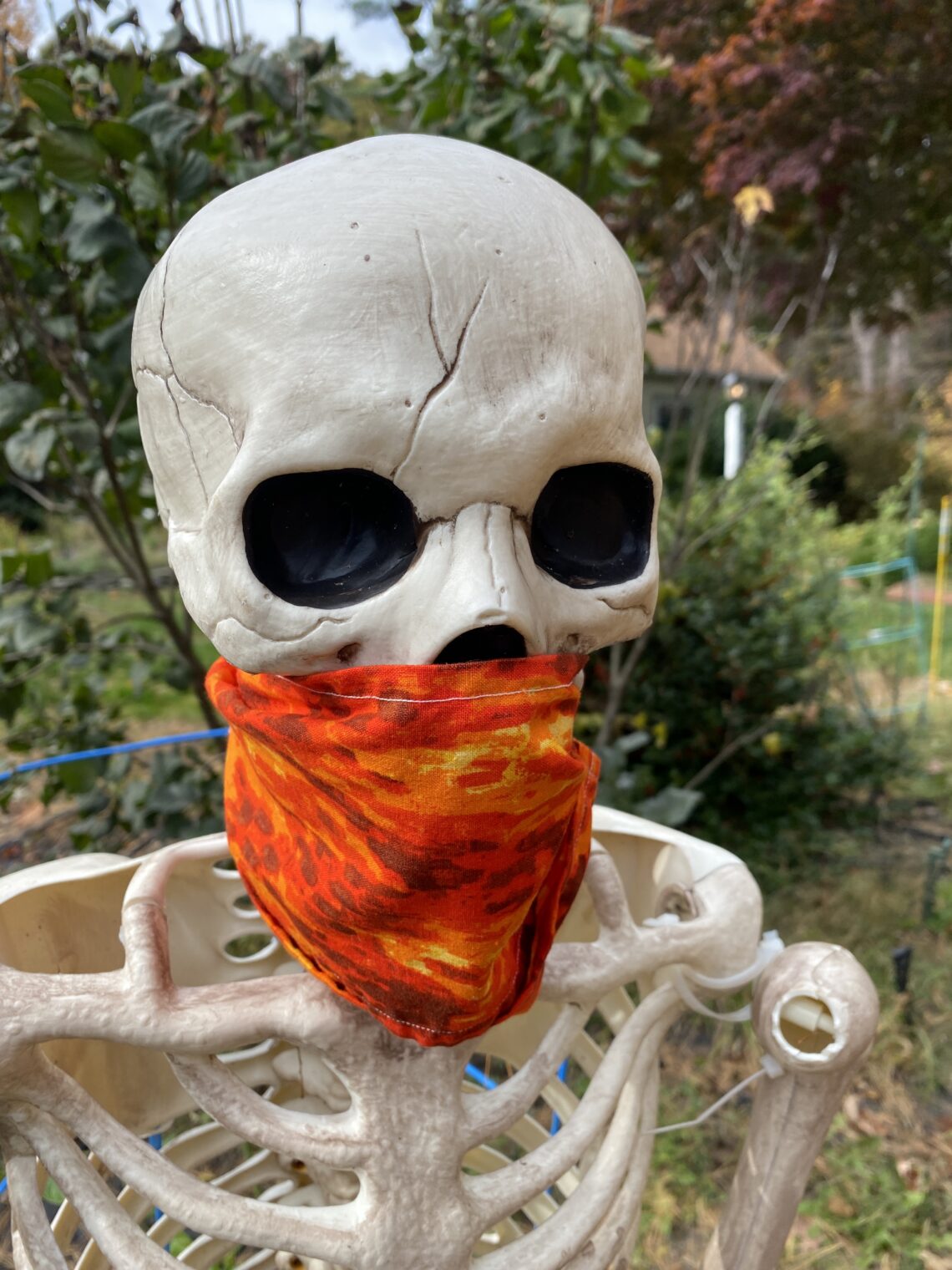 Related: