Coronapanic has shut down America's schools and/or turned them into pale online shadows of their former selves. It is now exactly one year since unionized public schools in Maskachusetts shut down, for example, and they're not back to fully open. Many colleges remain shut.
Our MIT ground school moved from a three-day in-person class to a five-day online class. We have an objective measurement of student learning: the FAA knowledge test and/or the practice tests offered by companies such as King. Educational outcomes as measured by these tests were lower compared to when the class was in person. Apparently it is not compelling to stare at a screen for hour after hours.
Given that nobody can tell who has learned what anymore, could this be the time to develop and market neutral third-party assessments. From "Universities and Economic Growth":
I once asked a group of professors at Makerere University in Uganda "How come more people fail the Microsoft Certified Systems Engineer test than your most advanced computer science course?" It would seem that the answer is that the MCSE, which tests the ability to do basic Windows administration, is graded by an impartial computer system.
For young people who want to prove that, contrary to appearances, they actually learned something during the Age of Panic and Shutdown, why not a test of the stuff that high schools and/or colleges are supposed to teach?
For high schools, I guess one could argue that we already have AP tests. But not every high school student takes AP classes. The book Academically Adrift describes the use of the Collegiate Learning Assessment. New York State has the Regents exams. Perhaps these could be adapted for nationwide use?
Readers: What do you think? Has the shutdown produced enough uncertainty that this old idea can thrive?
The Southside elementary school in Sarasota, which my local source says is the place that you'd want your kids to go (NYT says Florida schools are generally more effective than the U.S. average).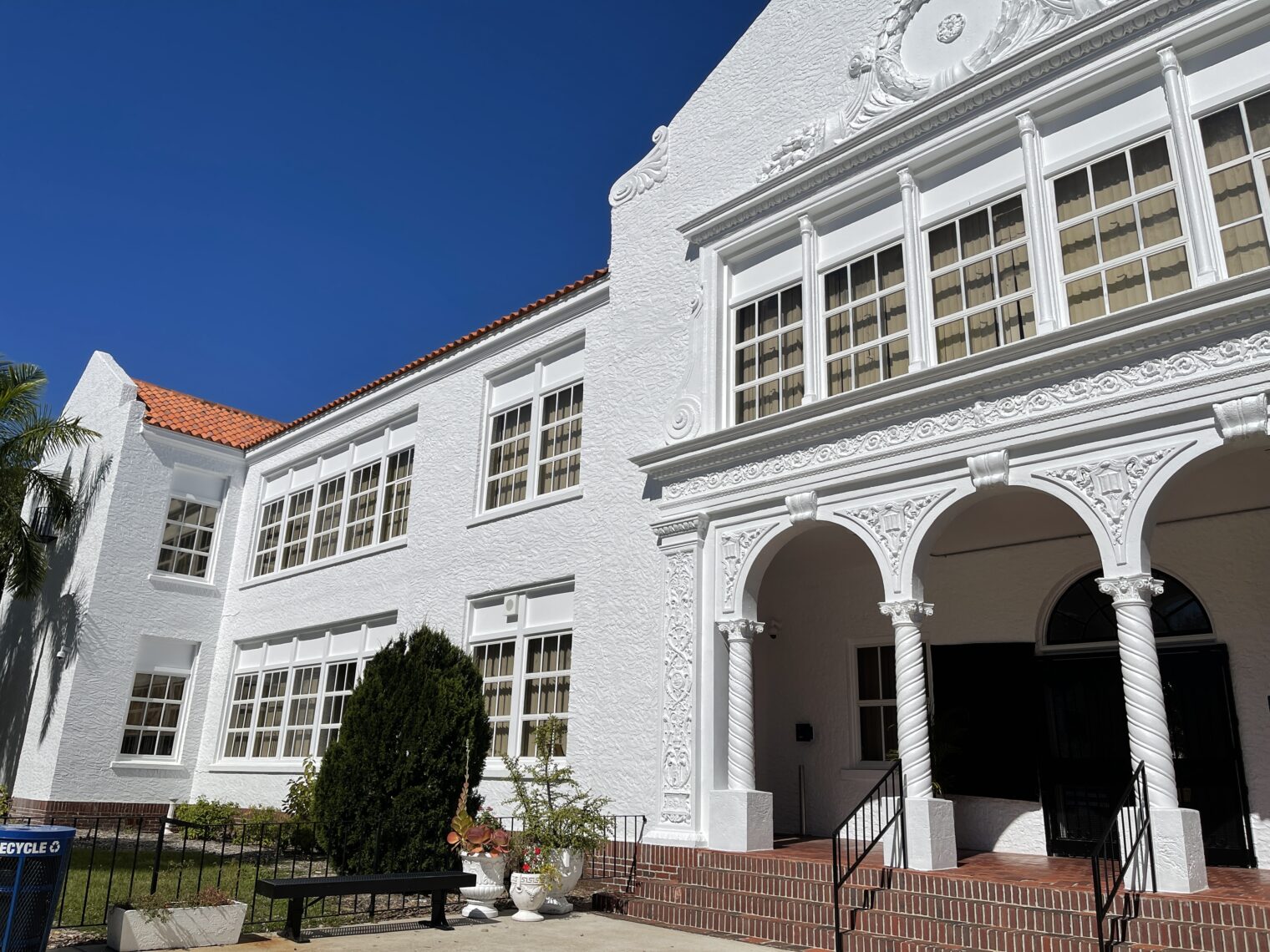 Will there be a nationwide high school achievement test in place by the time these 5th graders get their diplomas?
Related: