Happy Passover, starting tonight, for readers who are practicing Jewcraft. We celebrate G*d facilitating our travel from Egypt to Israel, which Pharaoh had purportedly obstructed. "Once We Were Slaves, Now We Are Free" is the conventional sentiment to express.
I wonder if Passover 2021 should be modified. Jews in most parts of the world are not, in fact, free to travel. Borders are closed (except to the undocumented coming to the U.S.; read what Obama's Border Patrol chief has to say) or obstructed via administrative requirements. In many parts of the world, people (including Jews) are not free to leave their apartments, work at their trade, teach children, gather with friends, etc. If they can do any of these things at the moment, that's by permission of the local rulers and the freedoms can be revoked at any time. (66 governor's orders so far here in Maskachusetts; see Freedom to travel, Maskachusetts $500/day edition)
For American Jews, "Once We Were Slaves, Now We Are Free" should be replaced during this year's Seder with "Once We Were Slaves, Now We Are as Free as Our Governor Wants Us To Be"? Jews in Ireland could say "Once We Were Slaves, Now We Are Free to Wait Another Few Months Before Going More Than 5 km From the House" (pubs are still closed too!) Those Jews in the Czech Republic who survived the animosity of some of their neighbors and the Germans can say "Once We Were Slaves, Now We Are Free to Watch TV at Home" (Euronews: "the government is set to limit the free movement of people by not allowing them to travel to other counties")?
(Note that historical "slavery" in Ancient Egypt may simply have been the requirement to pay 20 percent of one's income in tax. See Passover thoughts on slavery in Egypt and Passover Tax Day thoughts. So it might be more accurate to say "Once we paid 20 percent tax. Now we pay 90 percent and vote for Elizabeth Warren who promises to raise that to 98 percent." Note also that the "Egyptians" who purportedly enslaved (or taxed) the Israelites have been mostly replaced by Arabs via conquest and immigration; the "Egyptians" of the Torah survive as today's Coptics. Note further that the dramatic events of Exodus cannot be confirmed by scholars reading the excellent records that Ancient Egyptians kept. When a Swiss friend asked what she should bring to the (potentially legal depending on how you read the 66 Maskachusetts Governor's executive orders) Seder we are hosting, I replied "Häagen-Dazs because the academics tell us that the Jews were never in Egypt so we should eat the Bronx-based ice cream that was never in Denmark".)
Cairo, 1992: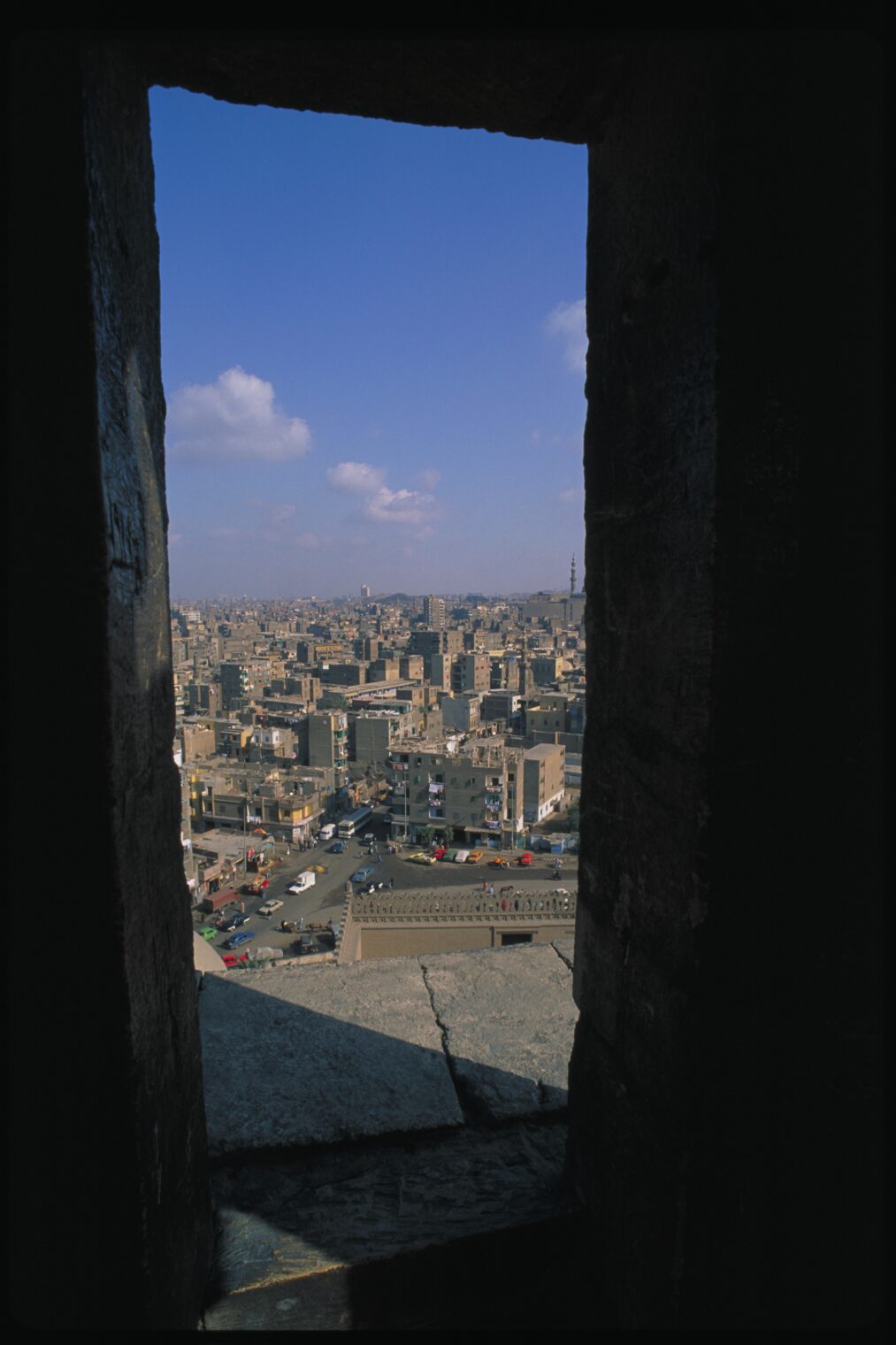 Also, what would be the Facebook fact check if someone in a locked down country were to post "Let My People Go"? How about this: "Science proves that travel restrictions are an effective means of fighting Covid."
Original post:
When Israel was in Egypt's land
Let my people go
Oppress'd so hard they could not stand
Let my people go

Refrain:
Go down, Moses
Way down in Egypt's land
Tell old Pharaoh
Let my people go
Facebook Fact Karens:
Dr. Fauci and the CDC recommend that Americans avoid Passover gatherings and travel.
Related: