I like to limit my TV viewing to content targeted at 5-year-olds, generally streaming and ad-free. However, the kids sometimes hear about a big tennis tournament that is going on and ask to see parts of it. What do they see? About 30 percent of the ads seem to be for drugs that treat medical conditions afflicting older adults. Perhaps this isn't surprising in a country where health care is 20 percent of GDP (and 40 percent of profits?). Each of these ads leads to a question: "What's that for?" So they're getting a much earlier education in all of the ways that the human body can fail than we Boomers did (we saw ads for cars, packaged food, toys, beer and wine, etc.).
I know a lot of people who are 10 to 30 years old and are afraid to leave their homes because of a virus that kills 82-year-olds. I wonder if these folks were already preconditioned to be anxious about their health by the preponderance of TV ads for medication.
I'm thinking that it will be even worse for kids currently 0-10. The only world that they've known looks like an Ebola clinic and, in addition to all of the masks, gloves, face shields, obsessive surface cleaning, and shutdowns of which they've become aware, they're spent a lot of time at home seeing TV ads for all of the conditions that were considered serious prior to coronapanic.
Here's an example…
Lots of good questions for an early reader… "What's HIV?", "What's getting HIV through sex?", "What's people assigned female at birth?"
A still frame from the above in case it disappears from YouTube: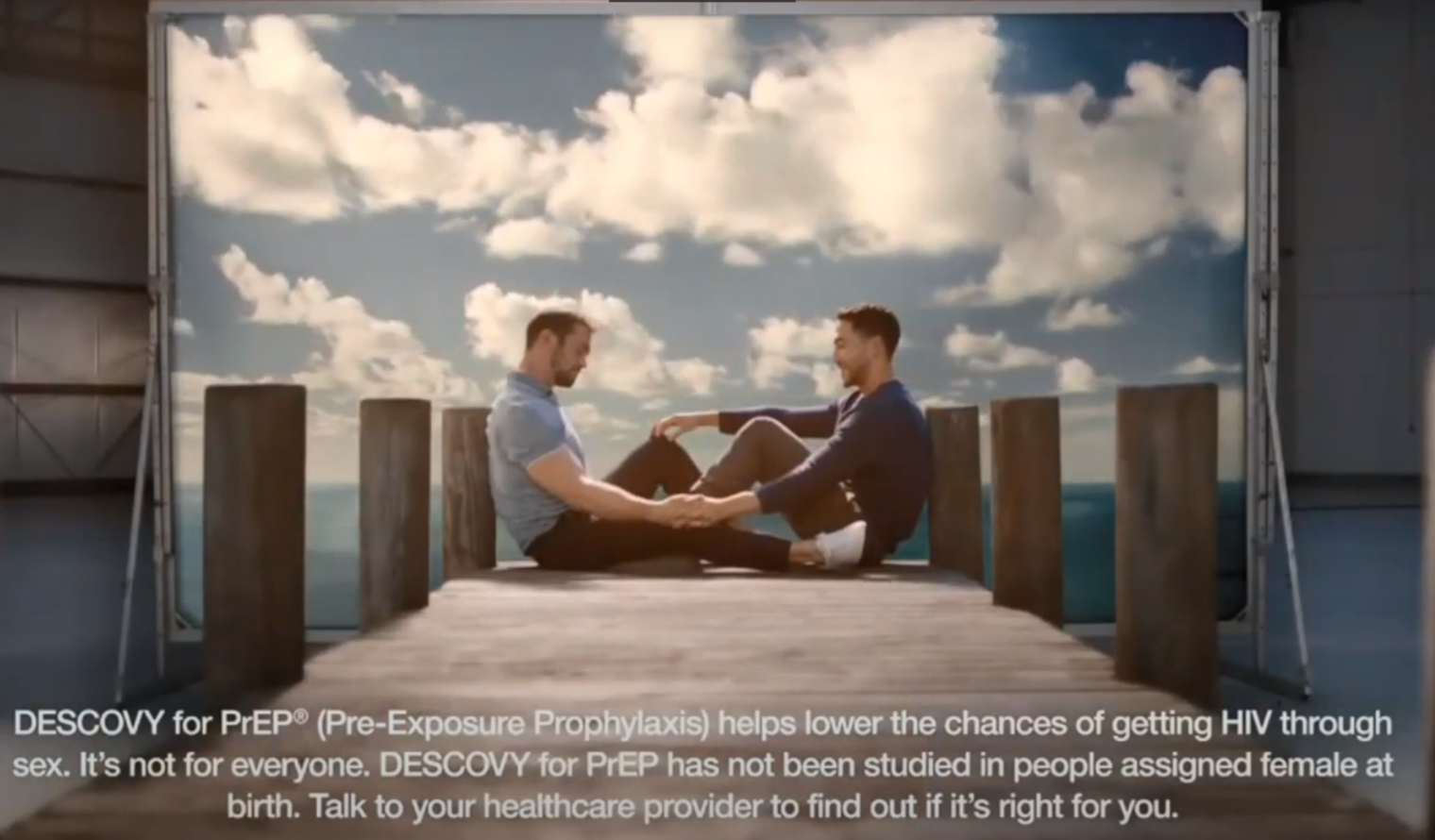 Another example: