A European eyeglass retailer published a screen time index based on data gathered in mid-October 2020 (i.e., during coronapanic).
Americans were champions at watching TV, dominating all other nations (175 minutes/day compared to 119 minutes in Ireland and 113 in Switzerland). Colombia and Mexico were the only other nations that came close to matching our couch potato achievement.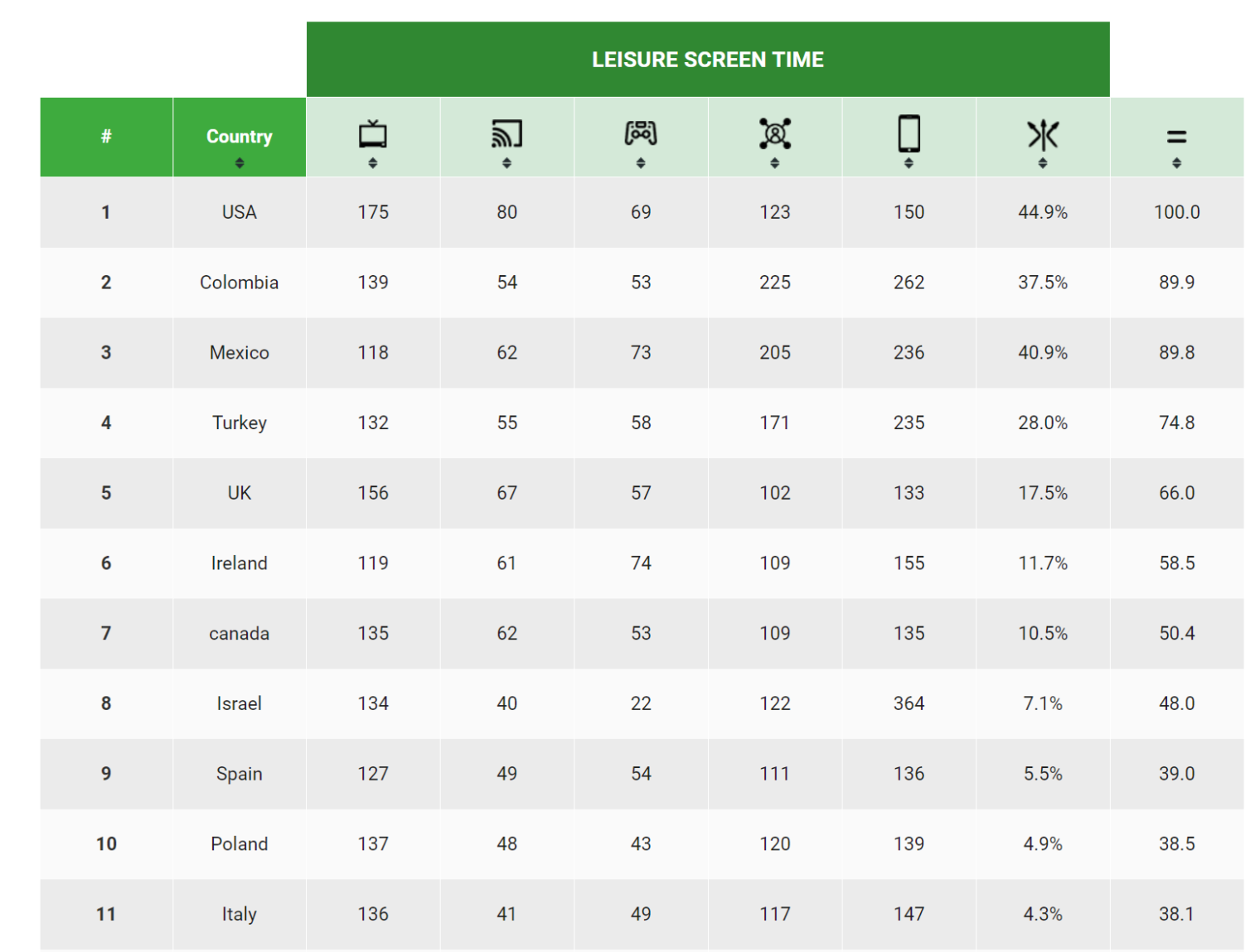 And, before we wisely decided, in response to a virus that attacks the obese, to lock ourselves into our apartments and park next to the fridge, how were we doing with obesity? Our government loves to sort us by race:

Keep in mind that this is based on 2018 data and Americans are likely much fatter now.
What about "fat" rather than "obese"?

If you're a white guy whom United Airlines doesn't want to hire, there is a 75 percent chance you're "overweight" (i.e., fat). If you're a Black woman whom United Airlines does want to hire, there is an 80 percent chance you're "overweight". Maybe after a few of these quota-arranged training classes graduate it will be time to un-mothball the Airbus A380s (1,265,000 lbs. max gross weight)!
[My recollection is that taking an average within the NHANES data reveals that American "women" (whatever that term might mean) actually have a higher BMI than American "men". That's not necessarily inconsistent with the above tables, which look only at those who've exceeded a threshold, but maybe it is worth exploring.]