One thing that I have noticed in the Shutdown States is that public drinking fountains are nearly always turned off or blocked off, e.g., in hotels, in government buildings, outdoors near playgrounds, etc. To the extent that this is explained, it is #BecauseScience and #StopTheSpread. But what is the science of COVID-19 spread via water fountains?
From June 5, 2020 (includes an actual "Rationale"!):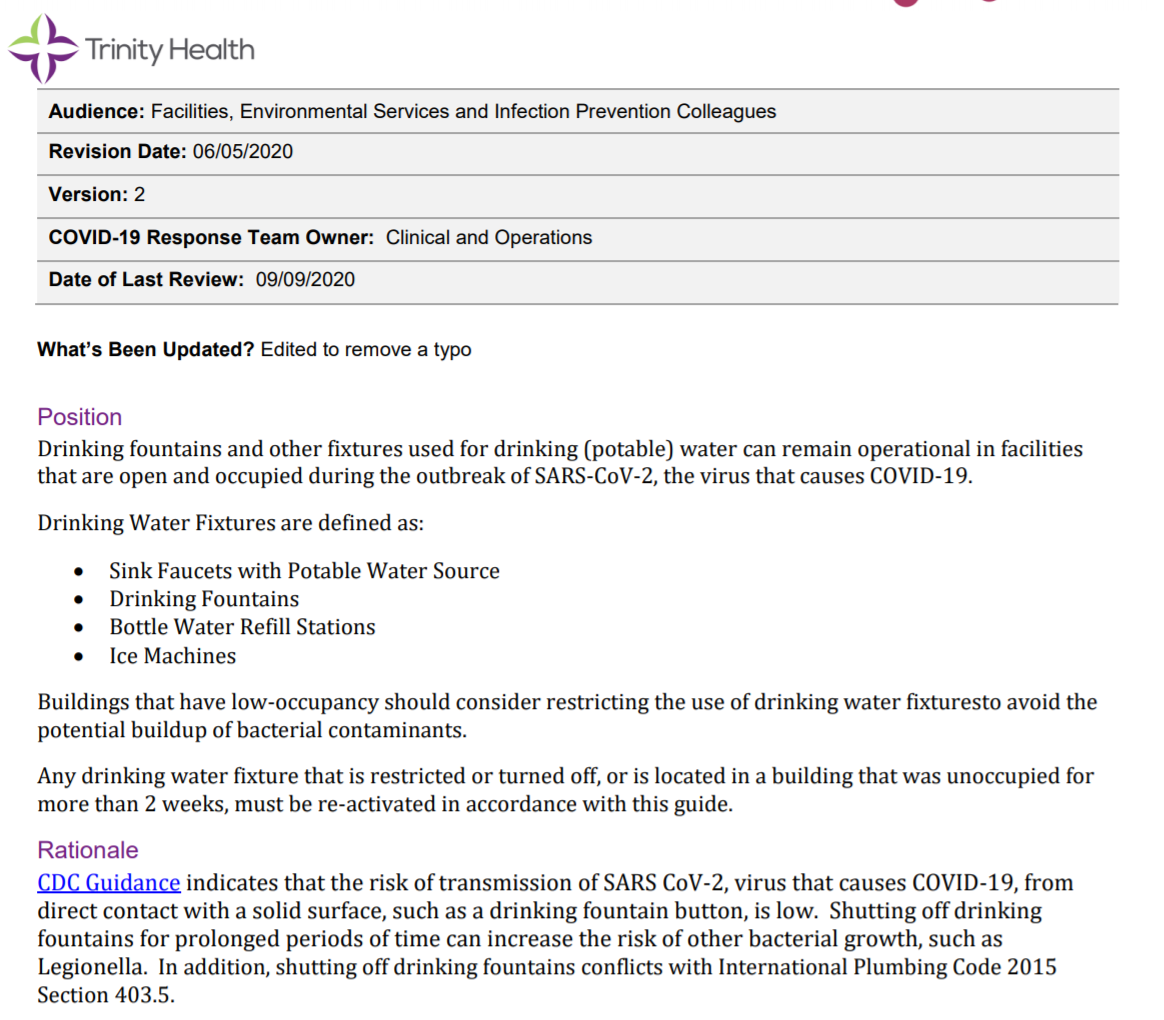 So the CDC said the risk was low as of June 2020. Has #Science changed? "CDC: Risk for catching coronavirus from surfaces is low" (April 12, 2021):
The risk for catching the new coronavirus from surfaces is low, the U.S. Centers for Disease Control and Prevention said this week in what some experts say is a long overdue announcement.

"People can be affected with the virus that causes COVID-19 through contact with contaminated surfaces and objects," CDC Director Rochelle Walensky, M.D., said at a White House briefing on Monday. "However, evidence has demonstrated that the risk by this route of infection of transmission is actually low."

"Finally," Linsey Marr, Ph.D., an airborne virus expert at Virginia Tech, told The Times. "We've known this for a long time, and yet people are still focusing so much on surface cleaning." Marr added that there is "really no evidence that anyone has ever gotten COVID-19 by touching a contaminated surface."
If #Science v2020 and #Science v2021 both say that coronavirus is not spread via surface contamination, how does shutting down water fountains help Americans achieve superior health?
At Temple Karen (reform) in Washington, D.C.: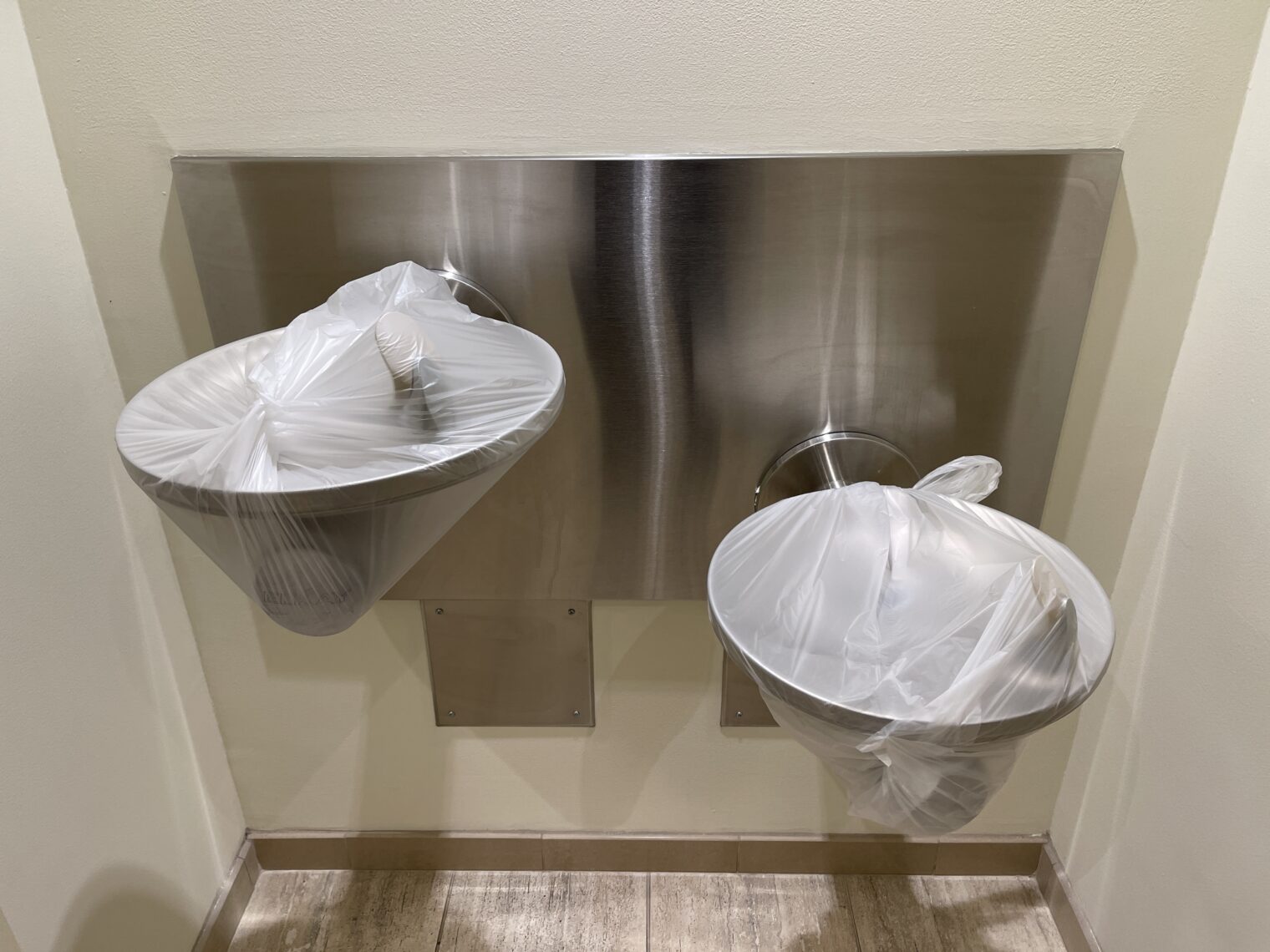 At the Biltmore Estate in North Carolina ("due to current state health and safety mandates"), April 26, 2021: