From our Census Bureau:
U.S. population on April 1, 2010: 308,745,538
U.S. population on April 1, 2020: 331,449,281
That's an increase of 22,703,743 people (unclear how many of the new undocumented Americans are included in this count by friendly government agents; see "Yale Study Finds Twice as Many Undocumented Immigrants as Previous Estimates").
22.7 million is roughly the population of Illinois and Michigan combined. Those two states have 563,237 lane-miles of road (source). Were 563,237 lane-miles added between 2010 and 2020 nationwide? Here's a chart from the U.S. Department of Transporation: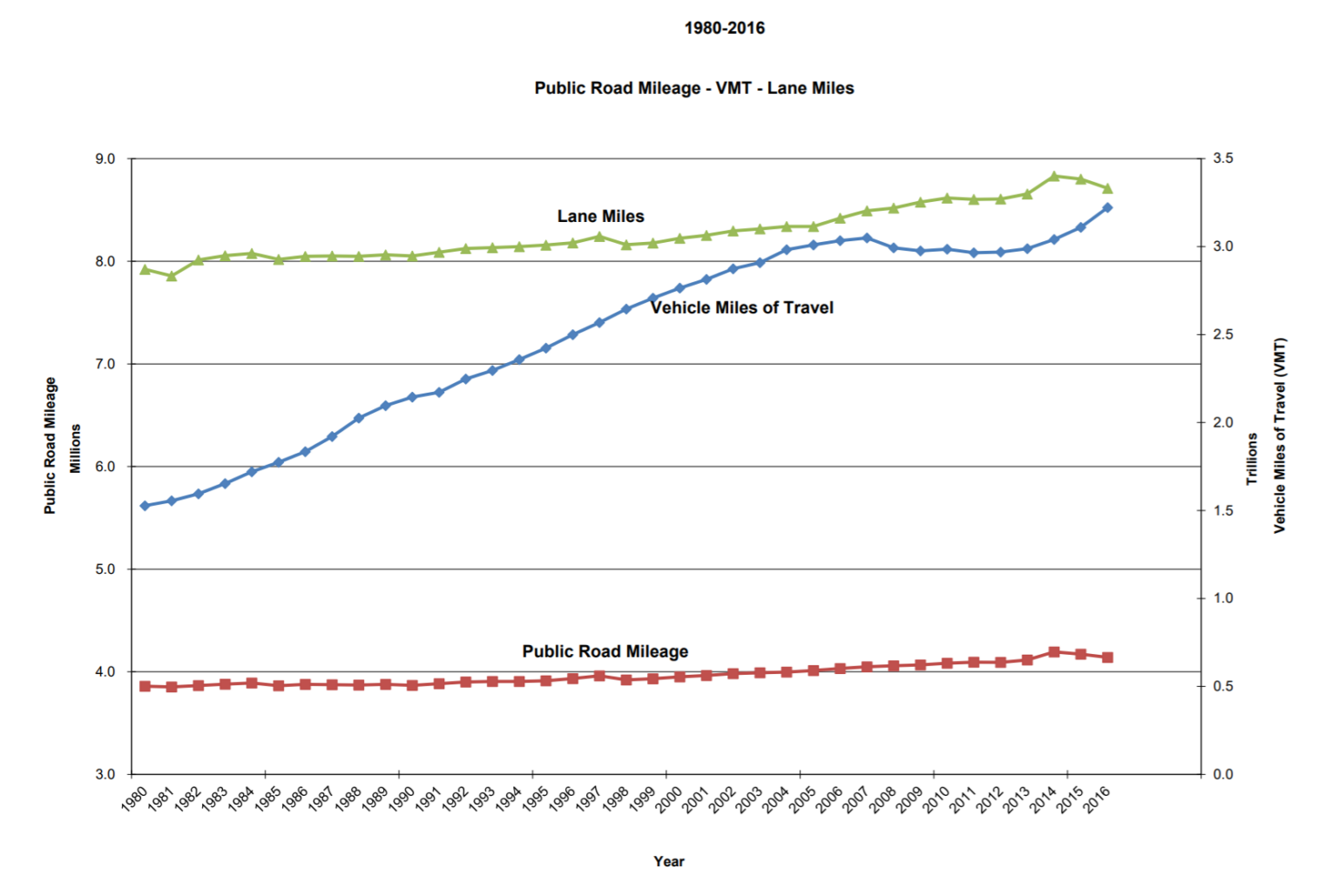 In case you're wondering why you're always stuck in traffic, the above chart shows that lane-miles have barely budged since 1980 while vehicle-miles actually traveled have grown by roughly 50 percent. The U.S. Bureau of Transportation Statistics offers finer-grained data: 8,542,163 lane-miles in 2009 and 8,785,398 lane-miles in 2019 (243,235 new lane-miles over 10 years, but essentially flat since 2014; the growth over 10 years was only 2.8 percent, less than half the 7.4 percent growth in population).
It is more difficult to get statistics on other elements of infrastructure, e.g., square footage of school buildings, capacity in water and sewer systems, capacity of the electricity grid, etc. But my sense is that none of these are being expanded at the same rate as population.
If roads, schools, water/sewer, electric grid, etc. remain constant while the population grows, doesn't that mean we're turning the U.S. circa 2030 into India circa 1990?
Related: