Both medical and recreational marijuana stores were open throughout California's coronapanic shutdown. "Amid coronavirus pandemic, California gov classifies cannabis industry as 'essential' during state's effective lockdown" (March 21, 2020):
Under a clarification document Gov. Gavin Newsom issued late Friday, all licensed marijuana businesses in California can continue with business as usual during an effective statewide lockdown implemented in response to the coronavirus outbreak.

The decision to categorize cannabis companies as "essential" in effect provides an economic lifeline to the marijuana industry by allowing MJ businesses to keep their doors open.

The entire cannabis supply chain – including all state-licensed MJ businesses such as farmers, distributors, manufacturers and testing labs – also are considered "essential" under the state policy, according to Nicole Elliott, senior adviser on cannabis in Newsom's Office of Business and Economic Development.

Elliott noted there's no differentiation between "medical" and "recreational" cannabis companies, which means every licensed marijuana business that chooses to continue operations during the lockdown can stay open.

In a separate news release, the state Bureau of Cannabis Control said: "Because cannabis is an essential medicine for many residents, licensees may continue to operate at this time so long as their operations comply with local rules and regulations."
What about Californians who didn't pay their landlords because the CDC has thus far blocked evictions and it was more important to purchase "essential" marijuana? "California Has a Plan to Pay the Back Rent for Low-Income Tenants. All of It." (NYT, June 21):
A $5.2 billion program in final negotiations at the State Legislature would pay 100 percent of unpaid rent that lower-income Californians incurred during the pandemic and would be financed entirely by federal money. The state is also proposing to set aside $2 billion to pay for unpaid water and electricity bills.

The state's separate rental relief program would be available to residents who earn no more than 80 percent of the median income in their area and who can show pandemic-related financial hardship. In San Francisco, a family of four would have to earn less than $146,350 to qualify.
So if you're a working class American in the Midwest, paying rent on an apartment and paying taxes to the federal government, your hard-earned dollars will go to bail out California stoners earning $146,000 per year, so long as those Californians said "I prefer not to" when their landlords asked them to pay rent.
From 2019, when it was legal to have an in-person class at a college in San Francisco: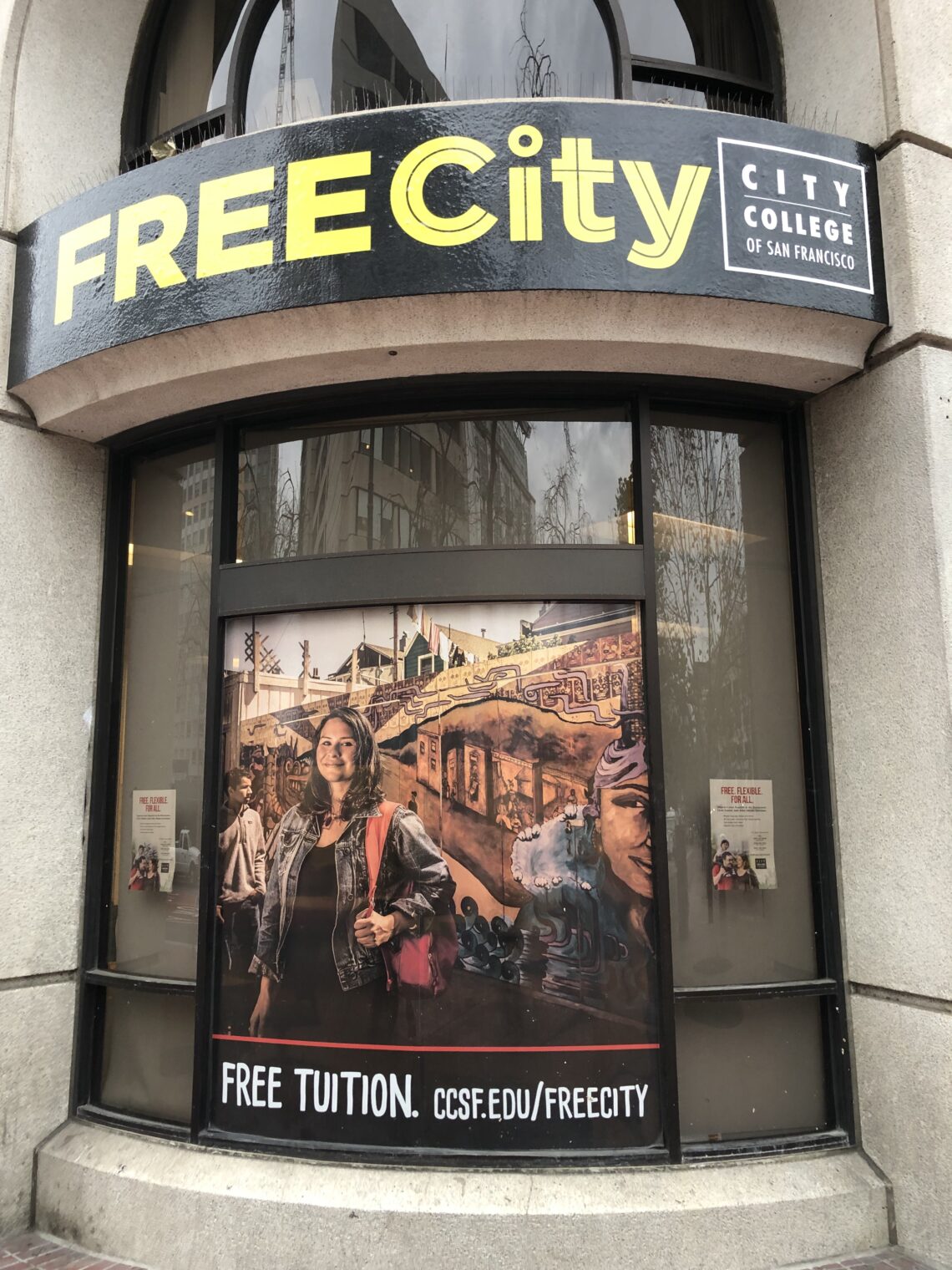 And, since it is Pride Month, we can take Pride in the Eros club (reopened long before the San Francisco Public Schools because bathing with friends is "essential"?):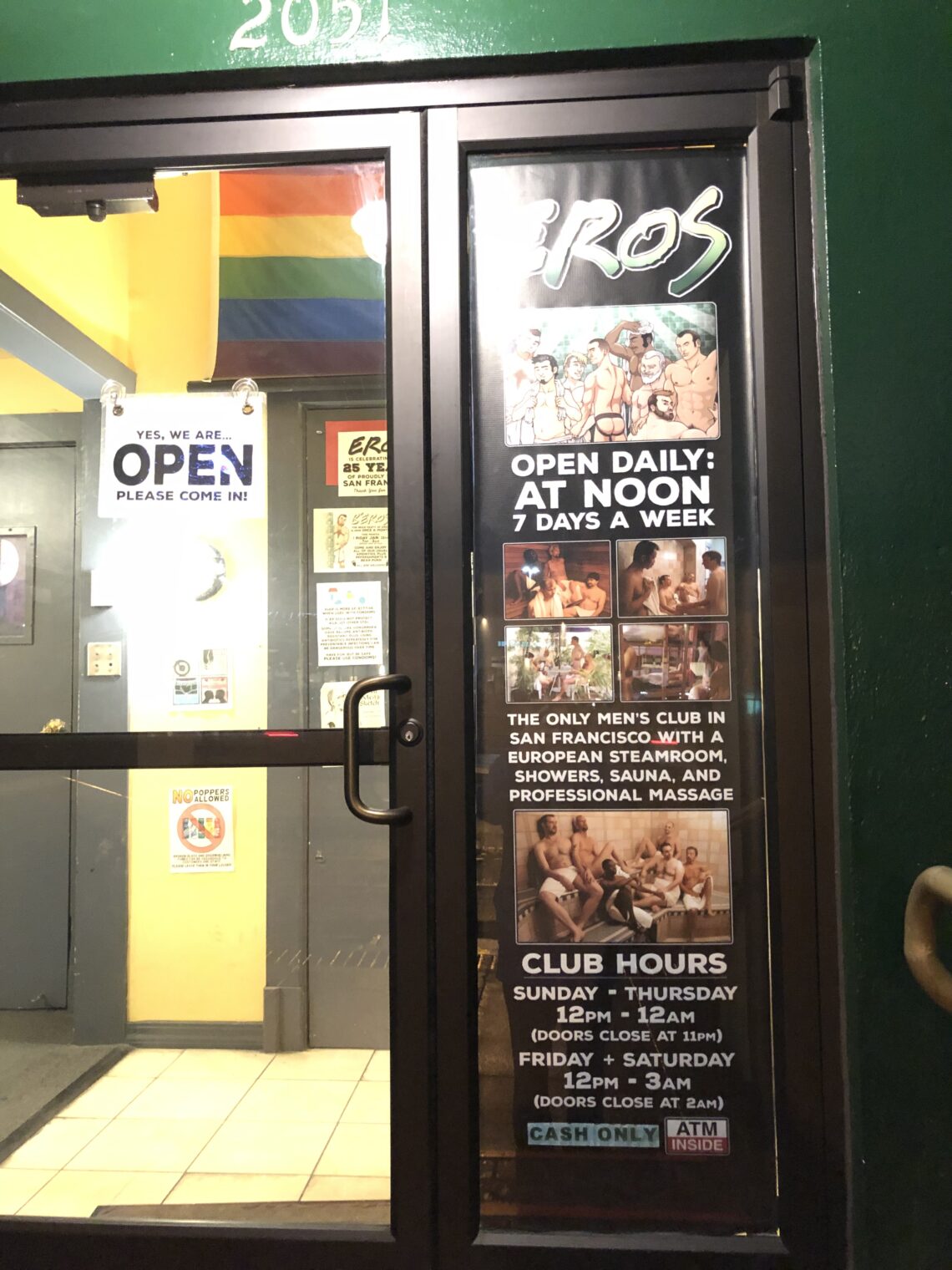 (Of course I am Proud to have been in the Castro (dinner with a patent litigator), but I merely walked by Eros and did not go in. So my Pride level is only at 10 percent.)