"FAA Throttles Bizjet Traffic To Idaho Billionaires' Conference" (AVweb):
There were so many business jets headed to the 38th annual Allen and Company conference in Sun Valley that the agency had to throttle traffic to Friedman Memorial Airport, which is 13 miles south of the famed resort town.

Like many small mountain airports, Friedman has a single runway (13/31 7550 x 100) and while that seems ample, it's also at 5318 feet. Idaho is also in the middle of a historic heat wave so density altitude has been a lot higher than that during the heat of the day. Despite the constraints, dozens of aircraft, from Citations to Global 7500s were funneled into the facility and crammed onto the ramp. Keynote speaker was Bill Gates, who delivered a speech on climate change.
Some good life advice from my own March 2016 trip to Sun Valley:
And we made it out of Idaho at a near-jet speed: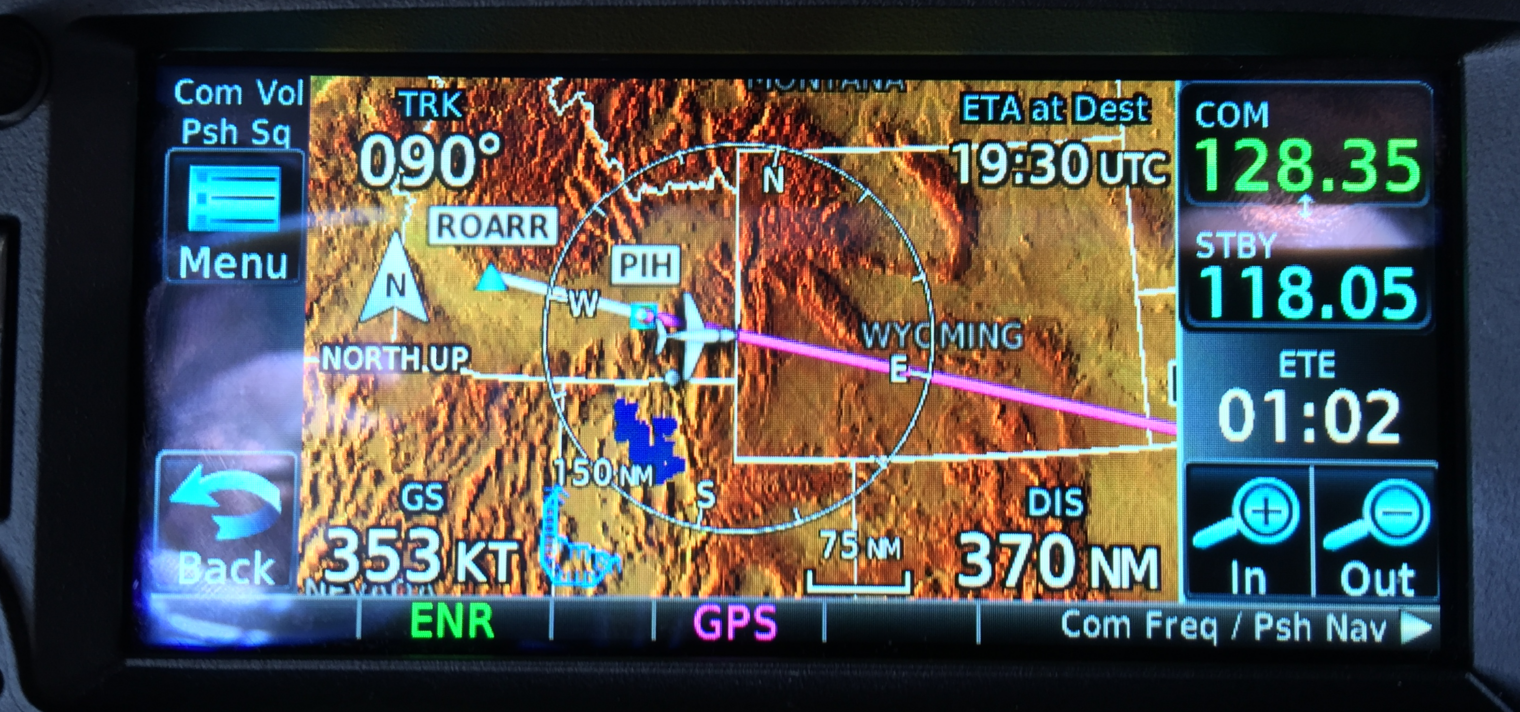 The approach plate for KSUN: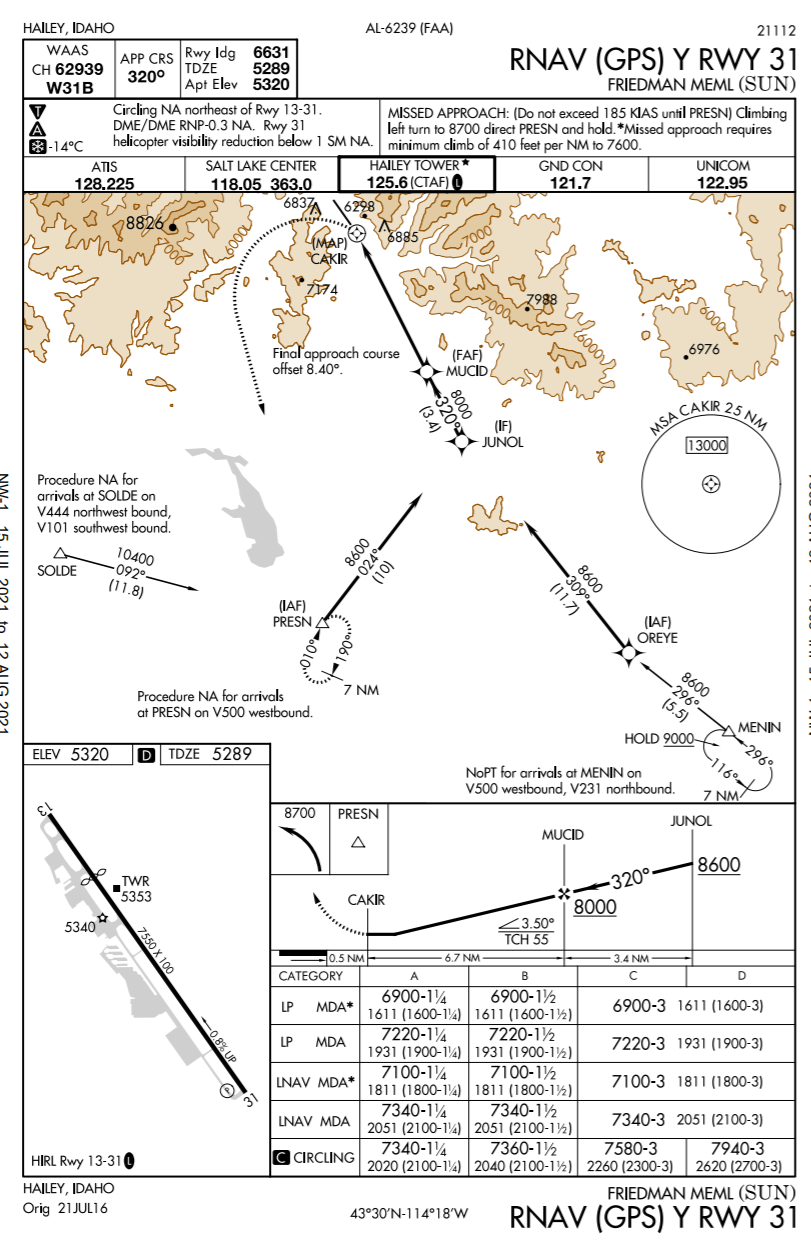 Note the 1600′ minimum ceiling required, i.e., better than VFR minimums to do an instrument approach. There is a somewhat lower procedure available, but only to those whose aircraft have heroic climb rates.
Related:
"Bill Gates joins Blackstone in bid to buy British private jet services firm" (Guardian): … an approach to buy Signature, which handles more than 1.6m private jet flights a year. … According to a study by academics at Lund University, Gates is one of the world's biggest "super-emitters" due to his regular private jet travel. He took 59 flights in one year travelling more than 200,000 miles, according to the report, which estimated that Gates' private jet travel emitted about 1,600 tonnes of carbon dioxide. That compares with a global average of less than five tonnes per person.
U.S. local and federal governments respond to an urgent safety situation (it is a mystery to me how we haven't lost a billionaire or two if they're actually using the airport closest to Sun Valley)