Here's a form recently received as part of getting set up to be paid by a private corporation.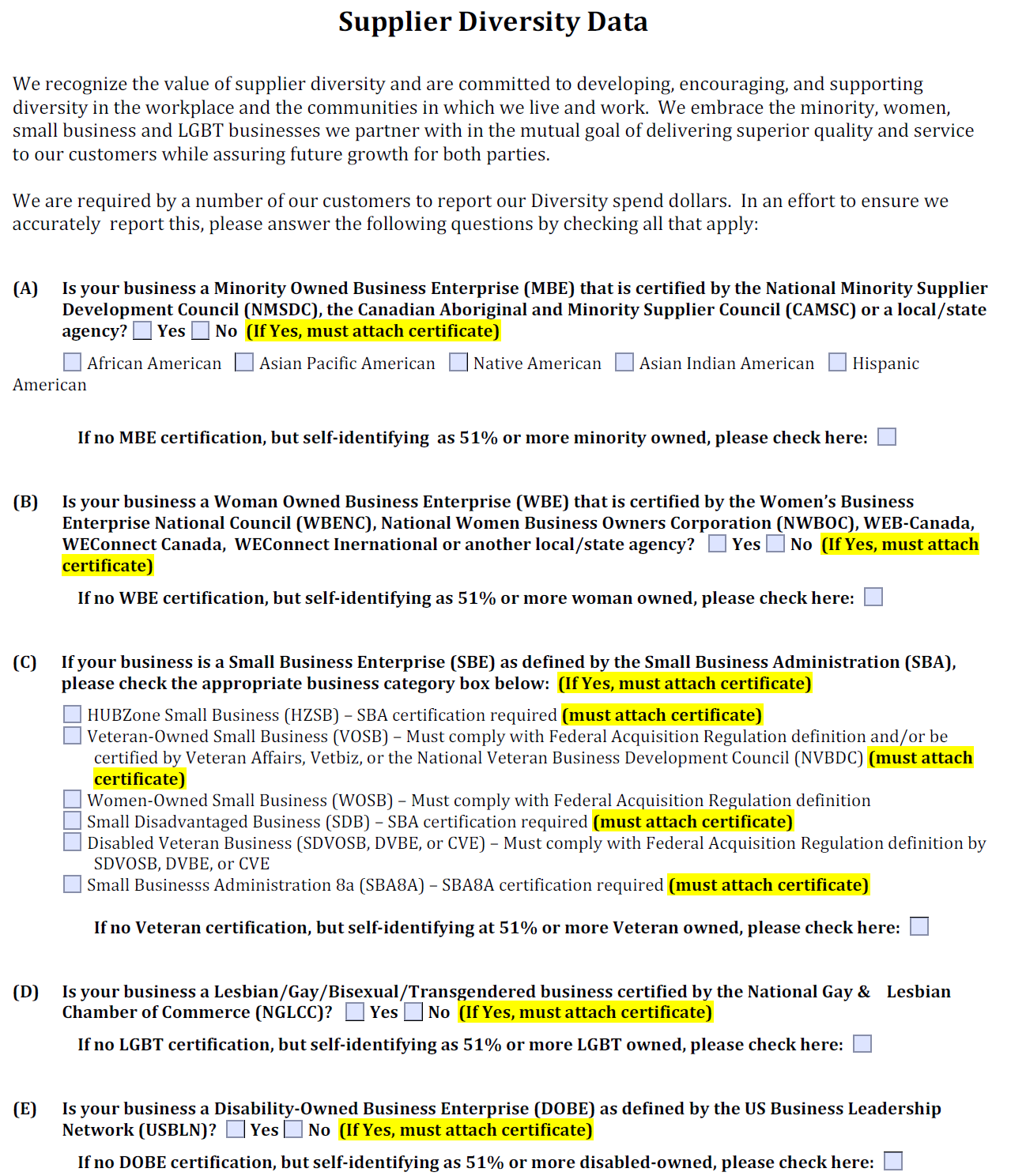 Some highlights…
We embrace the minority, women, small business and LGBT businesses we partner with in the mutual goal of delivering superior quality and service to our customers while assuring future growth for both parties. We are required by a number of our customers to report our Diversity spend dollars.
The next page: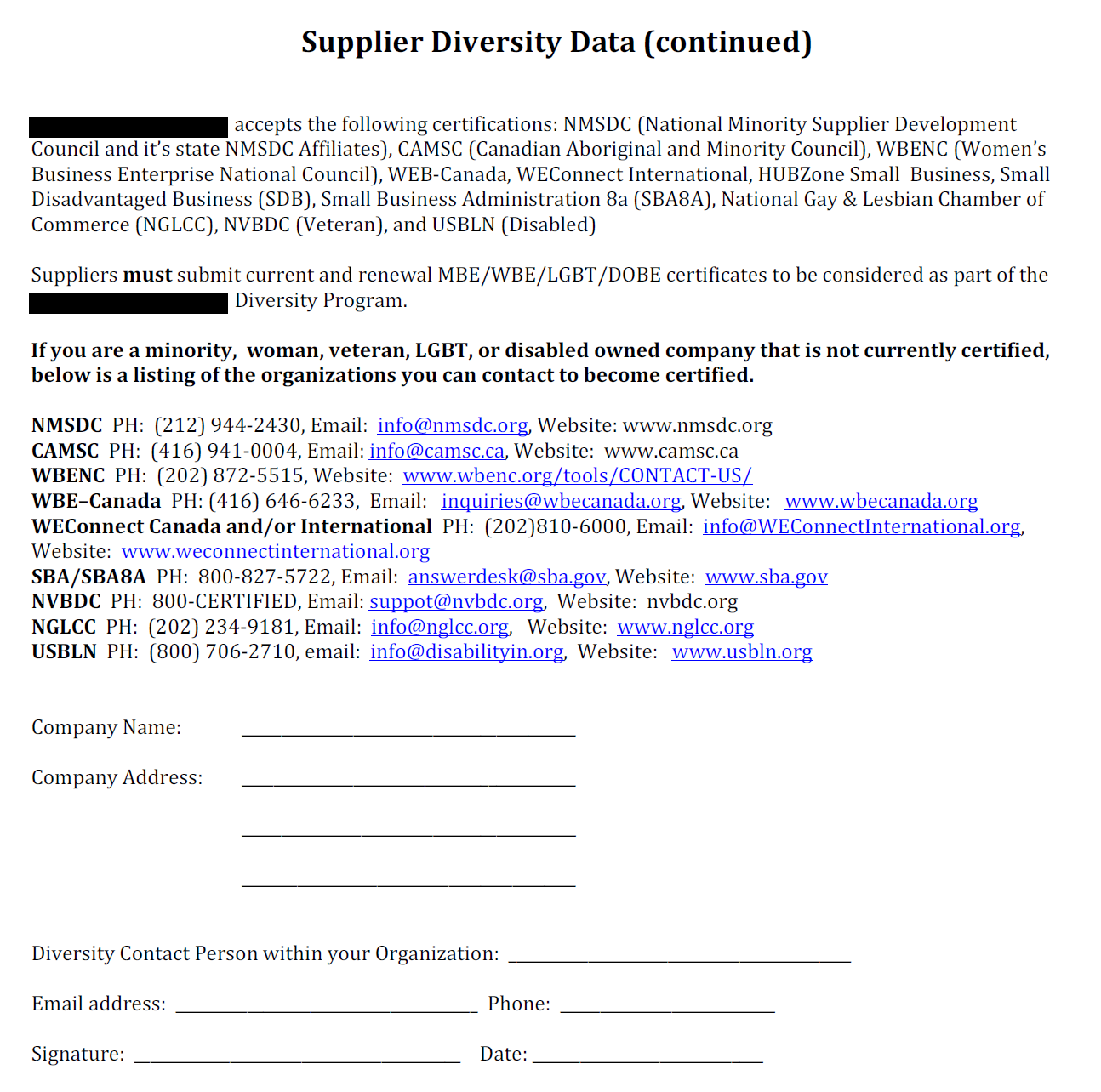 This is the part that caught my eye.
Suppliers must submit current and renewal MBE/WBE/LGBT/DOBE certificates
The victimhood certification enterprises must be engaged regularly (annually?) to renew victimhood certificates. This is an annuity!
Separately, I wonder how the National Gay & Lesbian Chamber of Commerce (NGLCC) determines that a business owner or shareholder is truly LGBTQIA+ and how their process is superior to self-certification as LGBTQIA+. Will there be a Barbra Streisand (2016: "I'll move to Australia or Canada if Trump is president") quiz for the would-be LGBTQIA+ person, as in the movie In & Out?
Peter: What was Barbra Streisand's eighth album?

Howard: Color Me Barbra.

Peter: Stud!

Howard: Everybody knows that!

Peter: Everybody where? The little gay bar on the prairie?