A friend who works at Mass General Brigham, the largest non-government employer in Maskachusetts, was told that he/she/ze/they (to protect this person's identify, I won't specify gender ID) must complete anti-racism training in order to keep his/her/zir/their job:

One or two questions in, he/she/ze/they found the following screen as part of a pre-training screening questionnaire: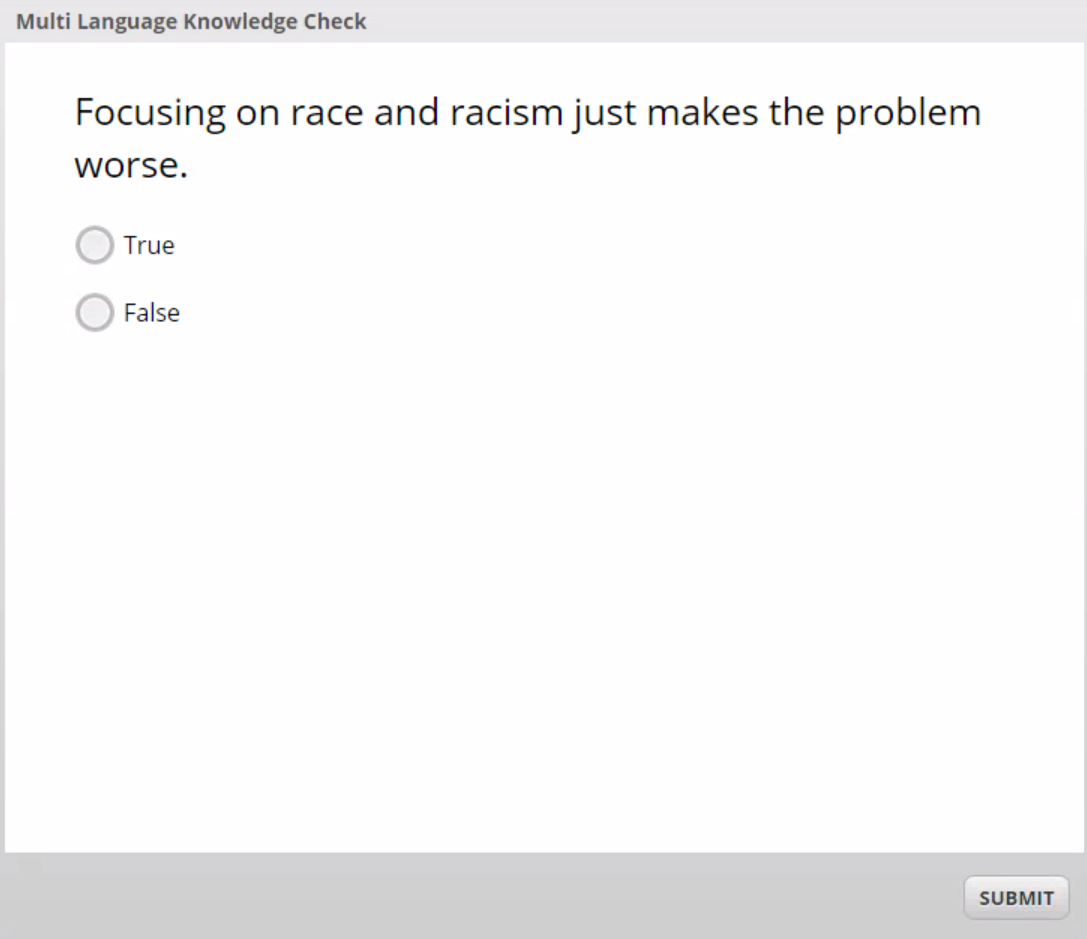 Suppose that he/she/ze/they believes it is true that "Focusing on race and racism just makes the problem worse"? It turns out that this is not merely a Deplorable opinion, but is factually incorrect: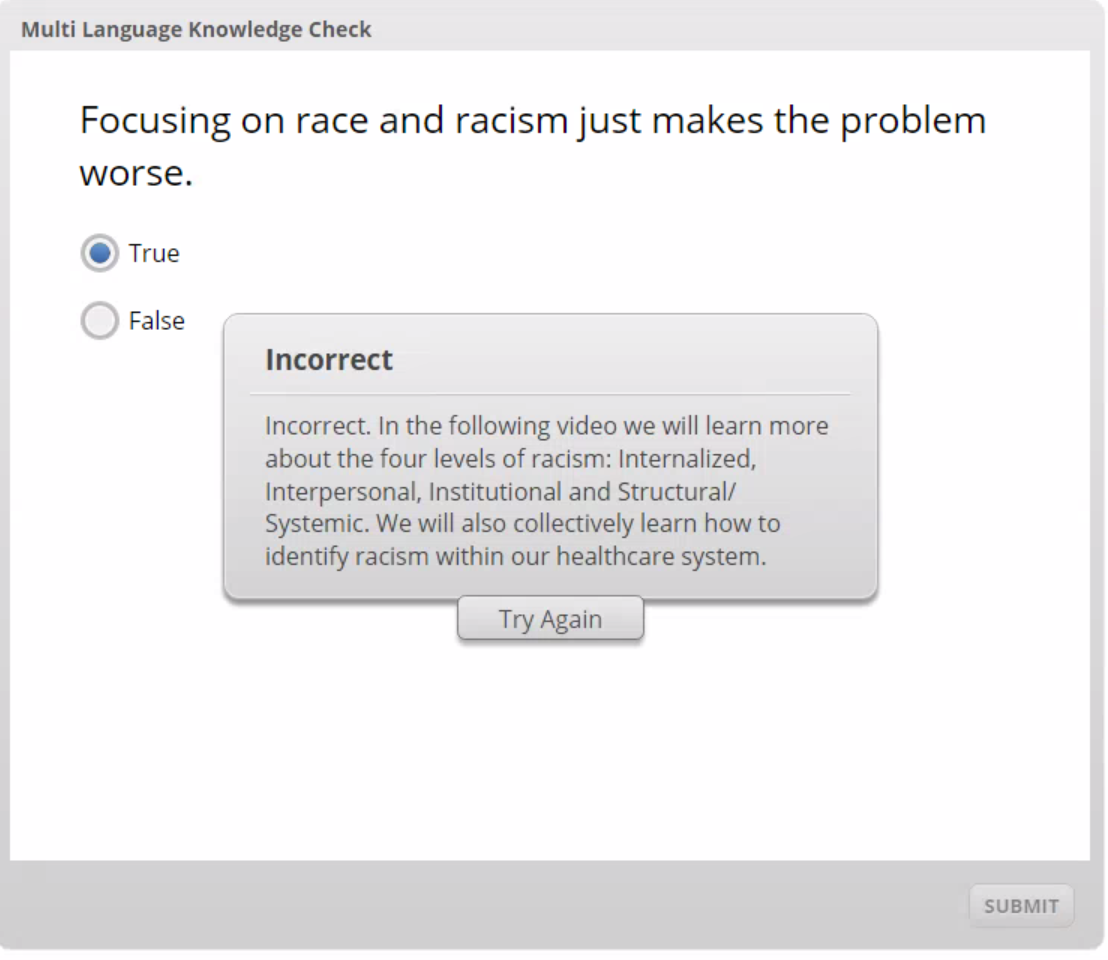 What if the Deplorable employee persists in this heretical incorrect belief? The software will not allow him/her/zim/them to proceed to the next question or the rest of the training. In other words, the employee will be fired from his/her/zir/their job if he/she/ze/they refuses to acknowledge that "Focusing on race and racism just makes the problem worse" is false.
Vaguely related… "More Medical Boards Warn Against Spreading COVID Vax Falsehoods" (MedPage Today):
The American Board of Internal Medicine (ABIM), American Board of Family Medicine (ABFM) and American Board of Pediatrics (ABP) issued a joint statement Thursday supporting the Federation of State Medical Boards, which warned physicians in early August that their licenses could be taken away or otherwise sanctioned by state boards if they disseminated misinformation about the COVID vaccines.
Baron explained that pediatricians publicly saying that vaccines are unsafe for kids is one reason why the boards came together to issue this statement. "That's a real problem," he said.
A doctor could be excommunicated if he/she/ze/they doesn't hide his/her/zir/their copies of English newspapers, e.g., "Teenage boys more at risk from vaccines than Covid" (Telegraph (UK)): "Young males are six times more likely to suffer from heart problems after being jabbed than be hospitalised from coronavirus, study finds", and "Scientists not backing Covid jabs for 12 to 15-year-olds" (BBC, 9/3/2021).
Not only does a doctor have to follow science in order to keep his/her/zir/their job, but he/she/ze/they must follow American science rather than British science.
Update: My work-from-home friend was ultimately fired for refusing to accept the latest COVID-19 booster shot. See New York Times considers a forbidden point of view on diversity training.