I had thought that SABRE, a joint development of IBM and American Airlines, was the first computerized airline reservation system, going live in 1960. However, "The Univac Air Lines Reservations System: a special-purpose application of a general-purpose computer" was published in 1958 and talks about the system being up and running already.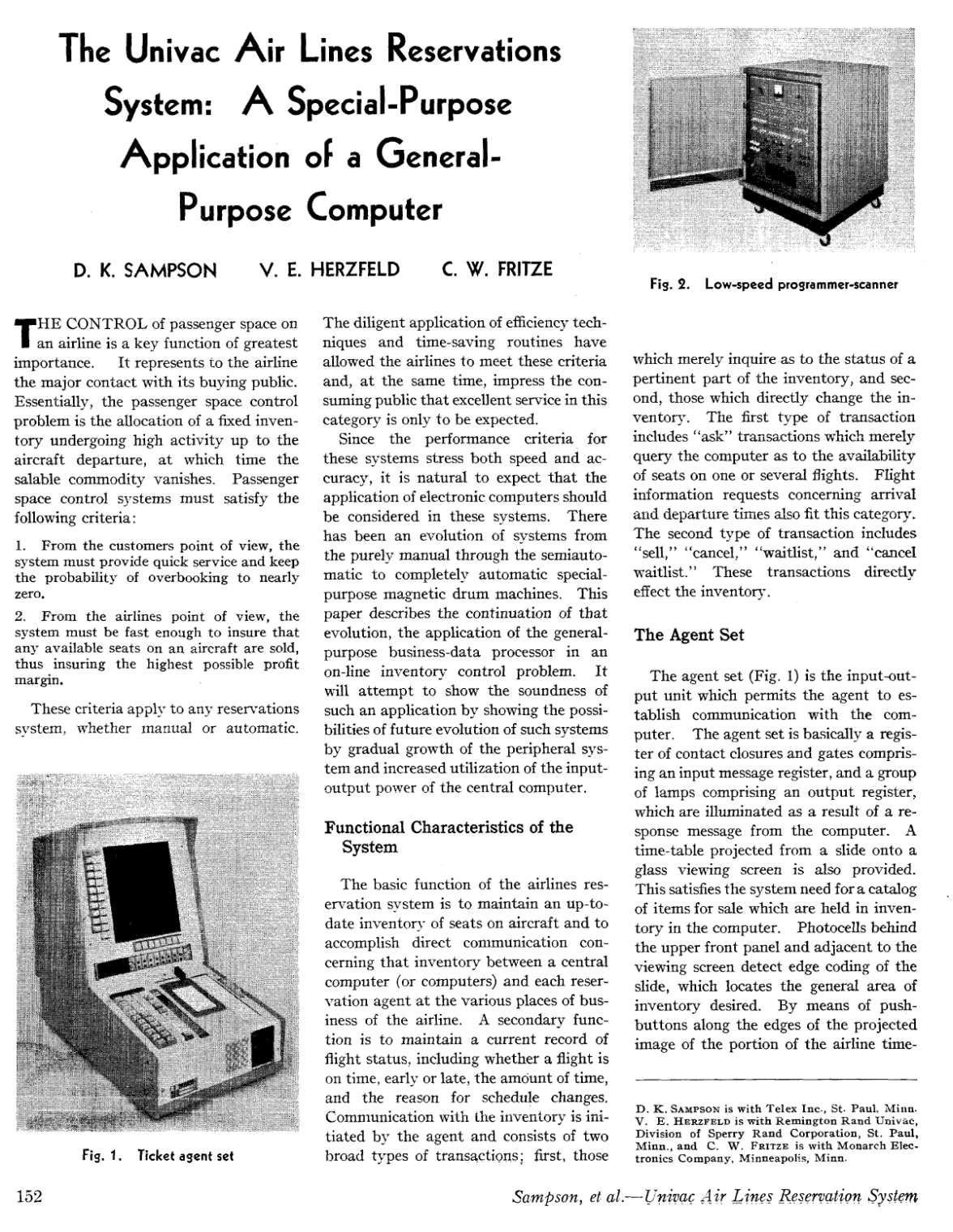 Have a look at the authors' affiliations at the bottom right. A cautionary tale that success in the computer industry can be fleeting! How powerful was the mainframe?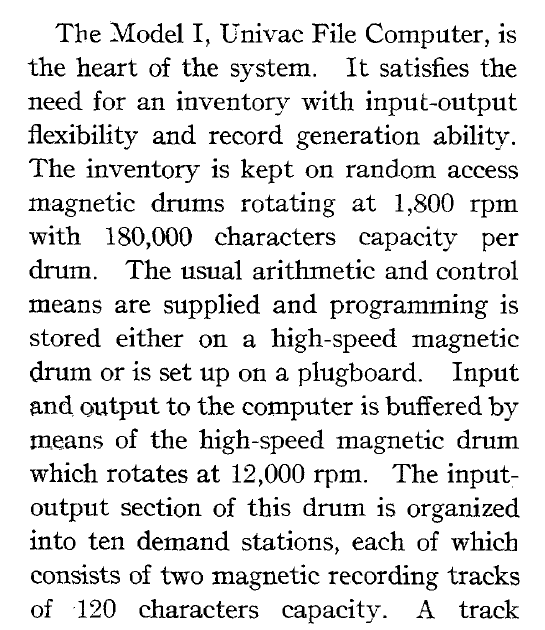 Transaction processing time wasn't that different than today's bloated servers, with their infinite layers of Java, can manage: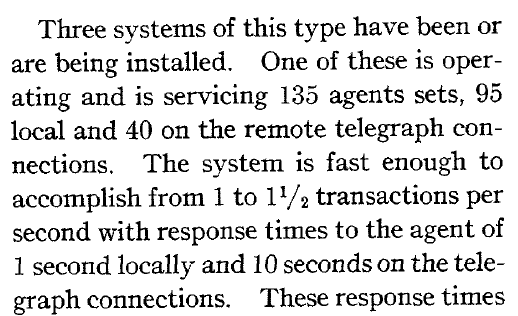 The system was up 99.7 percent of the time for its first six weeks and the authors envisioned a future system serving 1,200 travel agents simultaneously.