The mRNA vaccines invented in 1987 by Robert Malone and perfected to build immunity against COVID-19 in 2020 have been hailed by many as a great public health success. CNN, 5/26/2021: "The speed at which vaccines for Covid-19 have been developed and their effectiveness at stemming the pandemic are nothing short of a modern miracle. … society will marvel at the science behind these vaccines for years to come …"
Certainly the clinical trials suggested that these work far better than my June 2020 proposal: U.S. should approve a saline injection as a Covid-19 vaccine?
The most vulnerable Americans, i.e., the elderly living in retirement and nursing homes, were vaccinated beginning in December 2020. The vaccine rolled out quickly to the rest of Americans 65 and older and, by November 2021, 98.5 percent of seniors had been vaccinated (Forbes).
Even without a vaccine, we might have expected the 2021 death toll from COVID-19 to be lower than the 2020 statistic. A virus usually kills the most vulnerable people first. The nursing home residents who died in 2020, e.g., in Cuomo's technocratically managed New York State, couldn't be killed a second time in 2021.
What actually happened?
"The COVID-19 pandemic caused approximately 375,000 deaths in the United States during 2020." (CDC)
roughly 425,000 COVID-19-tagged deaths in the United States in 2021 (CDC says about 800,000 deaths through end of 2021 and subtract the 2020 deaths from that total)
Is it obvious from the above numbers that the vaccination effort was a huge public health success?
One explanation for the apparent failure of vaccines as a public health measure is that the clinical trials did not include the kinds of people who are typically killed by COVID-19. I raised this point in December 2020: If COVID-19 vaccines weren't tested on likely COVID-19 victims, how do we know that they will reduce COVID-19 deaths?
Deplorable Canadian MDs in a slide deck regarding Pfizer make a similar point:
The vaccines were tested on the healthy, and then immediately given to the frailest members of the society – the elderly with multiple health conditions. This is unscientific and unethical.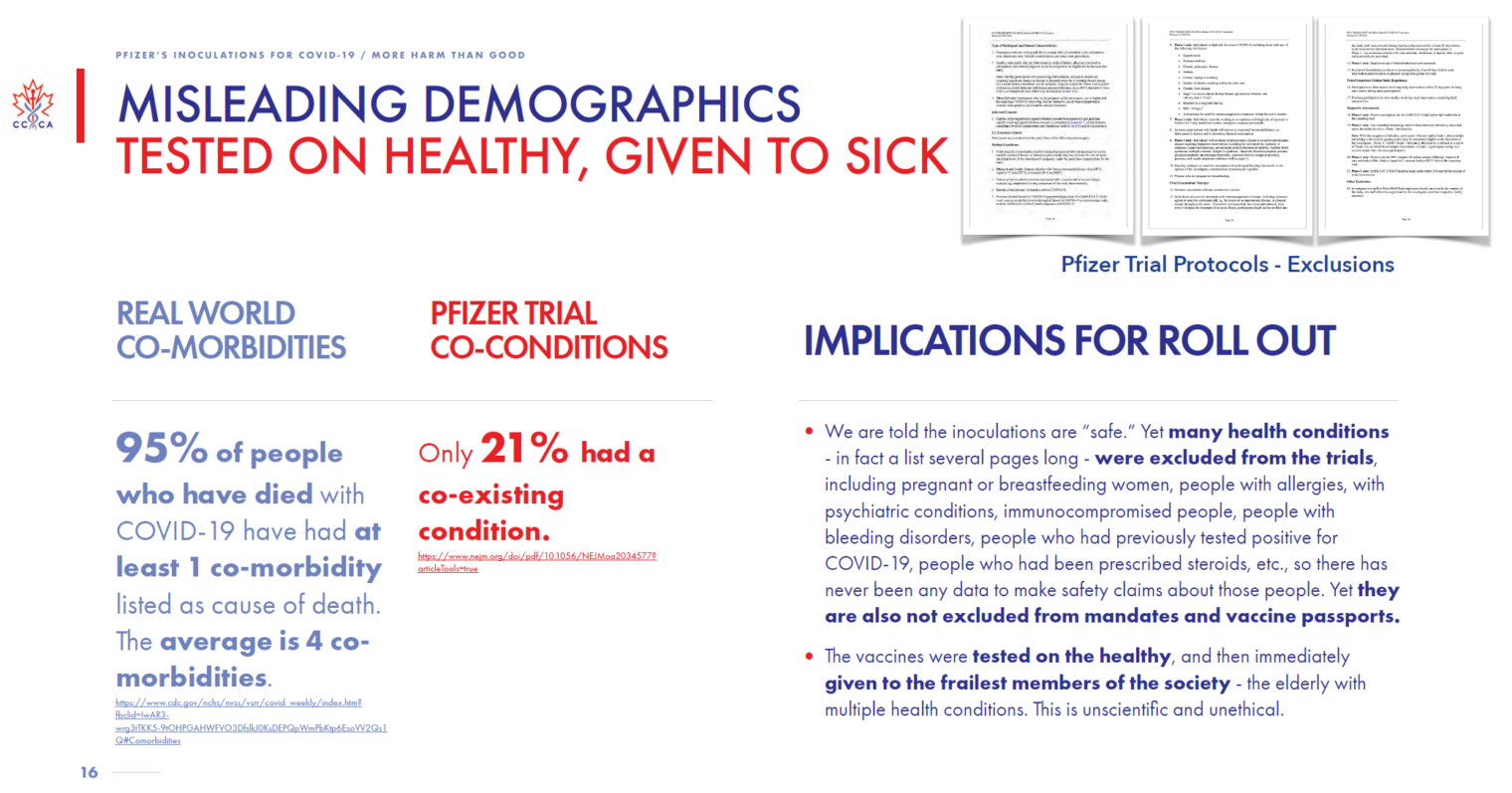 The Canadian docs make some good points about the terrible quality of the research that has been done, but I'm inclined to think that they're at least partly wrong. This is not because their dangerous anti-science message has been banned by Twitter, Facebook, and the rest of the Internet righteous, but because of my love of influenza analogies. Flu vaccines are somewhere between 10 percent and 50 percent effective and therefore my best long-term estimate of COVID-19 vaccines is in this range as well.
"Benefit of COVID-19 vaccination accounting for potential risk compensation" (Nature, by Stanford Medical School professor John P. A. Ioannidis, a.k.a., the one honest person in medical research) points out that a vaccine that is less than 60 percent effective might be worse than no vaccine if humans who are vaccinated change their behavior as a result of having been vaccinated.
What have we seen? Karen goes to Universal during Christmas week. Karen gets on 100-percent full flights to attend a wedding. Karen clogs airline flights and hotels for leisure trips. The formerly bunkered Karens in our old neighborhood changed their behavior 180 degrees after getting their children vaccinated against a virus that has primarily killed 82-year-olds in Maskachusetts. Prior to the Sacrament of Fauci, their children were forbidden to meet other kids in outdoor playgrounds. After the Sacrament, they were literally hosting sleepovers. Their behavior could be explained as rational only by inferring that they considered the vaccines to be 100 percent effective.
A New Year's card from a friend who has a Ph.D. in public health:
We are grateful for 2021's vaccines that allowed travel to [foreign country 10+ hours of flight time away] and [far-away state], kids returned to school, [PhD in public health] resumed in-person teaching… Here's to lots of joy, health, and as the kids say "more playdates and sleepovers."
Paging Dr. Ioannidis!
Risk compensation is well-known phenomenon (Wikipedia isn't a bad place to start). Anyone who claims expertise in public health certainly could and should have expected dramatic changes following the release of wildly optimistic clinical trial results.
Given the above simple arithmetic (deaths in vaccinated 2021 exceeded deaths during unvaccinated 2020) combined with the American belief that "success" is measured by COVID-19 body count (shades of the Vietnam War) has it been scientifically proven that the COVID-19 vaccines are a public health success?
Related: