At 27 percent, California leads the U.S. in percentage of population who are foreign-born (Wikipedia). Many of these folks migrated from low-income countries where the typical resident is "low-skill" from the perspective of a U.S. employer.
What if a politician referred to California as "like a third world country"? We would cancel him/her/zir/them as a Trump-poisoned hater of low-skill migrants, right?
"Newsom grapples with his 'third-world country'" (Politico):
Gov. Gavin Newsom's frustration was palpable on Thursday, as he cleaned up trash-strewn railroad tracks in Los Angeles that have become the site of innumerable package thefts. You may have seen images of the property crimes in question. They've permeated California's media markets and been beamed beyond our borders, where the coverage has often advanced a familiar narrative of California spiraling into dystopia. None of that is lost on Newsom.

"I'm asking myself, what the hell is going on? We look like a third-world country," Newsom said
Separately, "Newsom has big plans to get rid of California's massive homeless camps. Will they work?":
After pouring an unprecedented $12 billion into homeless housing and services last year, Gov. Gavin Newsom now is turning to the massive tent camps, shantytowns and makeshift RV parks that have taken over California's streets, parks and open spaces during the COVID-19 pandemic.

In a never-before-seen effort, the governor is doling out $50 million this winter to help cities and counties clear out camps and house people living outside. San Jose, Richmond and Santa Cruz are among those that might benefit. Newsom hopes to increase that investment 10-fold in the coming year's budget and add $1.5 billion to house people with behavioral health conditions. In charge of it all will be Newsom's new state homelessness council, co-chaired by none other than the face of California's COVID response — Dr. Mark Ghaly.

"This is probably one-of-a-kind, once-in-a-lifetime type funding that we're seeing from the state," said Michelle Milam, crime prevention manager for the Richmond Police Department and a member of the city's homelessness task force. "We've never seen this kind of investment from the state for encampments."
If he/she/ze/they is canceled as a result of this hate speech, maybe Mx. Newsom will retire to state-income-tax-free 3-percent-foreign-born Wyoming?
Based on my own travels, I think that Mx. Newsom is incorrect regarding California looking like a third-world country. The major cities in the poorest countries that I have visited do not feature people encamped in tents on sidewalks, people consuming drugs out in the open, etc. See my photos from Haiti, for example (not the tourist Haiti, but the authentic Haiti). A sample: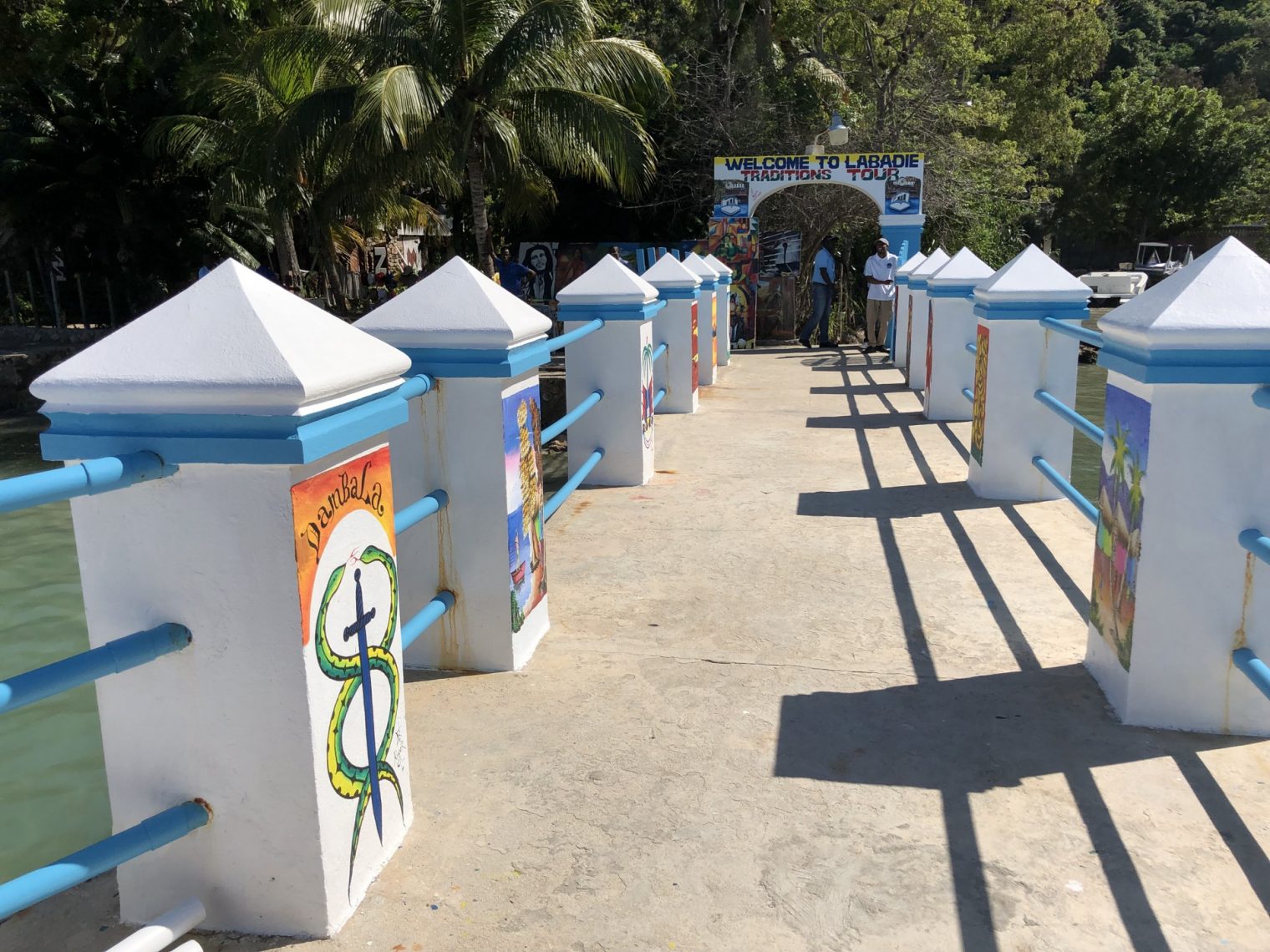 And, from the Provincetown Public Library, taken shortly after the above photo, some migration-related titles in the Young Adult Non-Fiction section:
Related: