The 6-year-old and I found COVID-19 tests on sale today at CVS in Jupiter, Florida: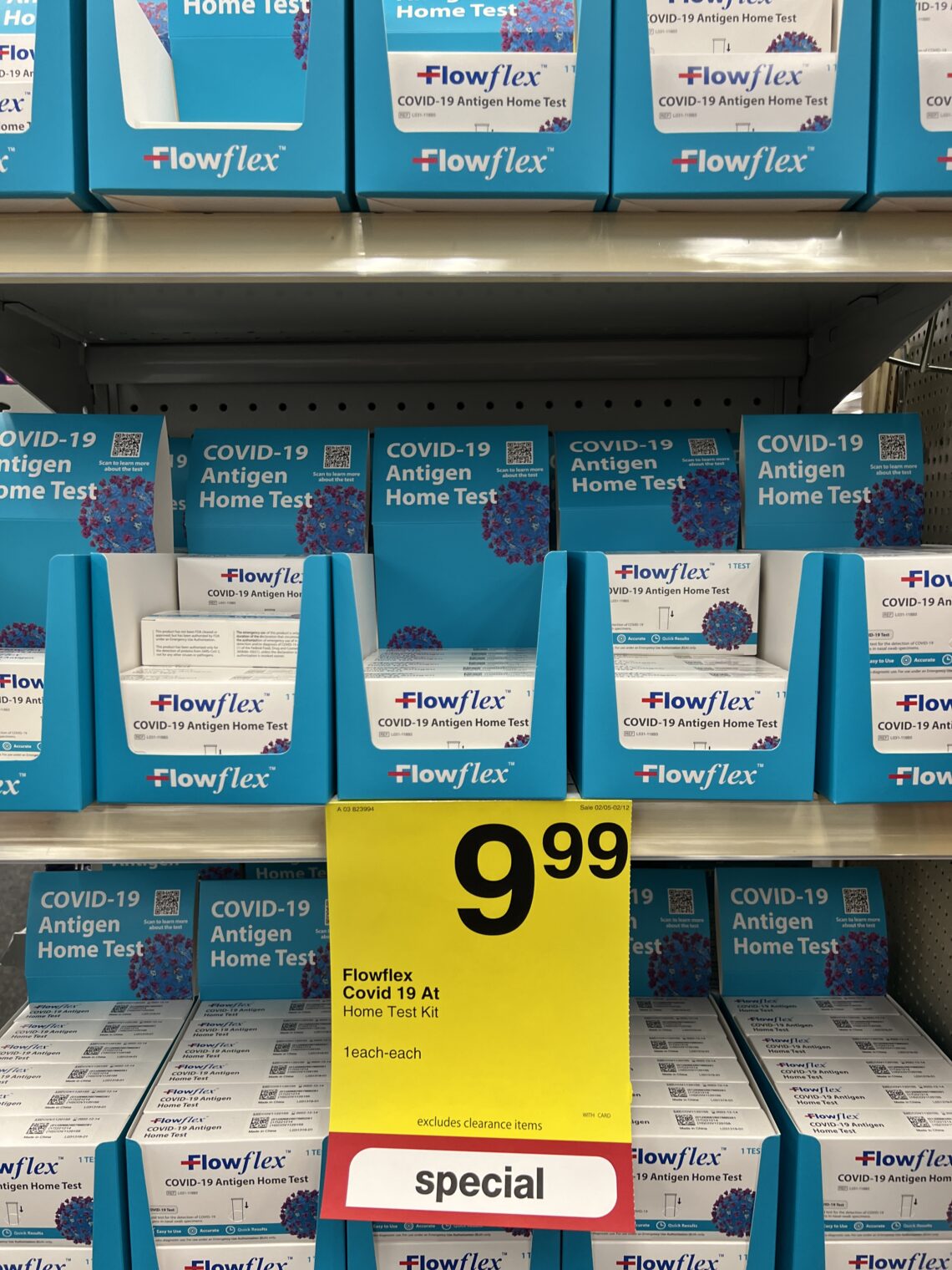 I placed my order for taxpayer-funded tests ("free") on January 19, the advertised first day in "The Biden Administration to Begin Distributing At-Home, Rapid COVID-⁠19 Tests to Americans for Free" (whitehouse.gov) and haven't gotten anything yet except an email from USPS promising an update "once your package ships."
In other words, relief from the central planners will arrive some weeks after CVS was forced to mark COVID-19 tests down due to oversupply.
I remarked on the low price and ample quantity available, saying "Those would have been very valuable a month ago." The 6-year-old immediately responded, "let's buy some now and keep them at home and then sell them for $20.99 during the next wave."
I'm not going to leave him alone with any Dr. Seuss books (re-sold for up to $1,700 on Amazon before being banned there)!
Readers: Did your tests from the central planners arrive? If so, when? It was supposed to be "seven to 12 days" from January 19.
Speaking of COVID-19, let me take this opportunity to give a shout-out to selfless front-line workers, such as the physician (see the license plate) who parked this Ferrari on the street near the above-mentioned CVS: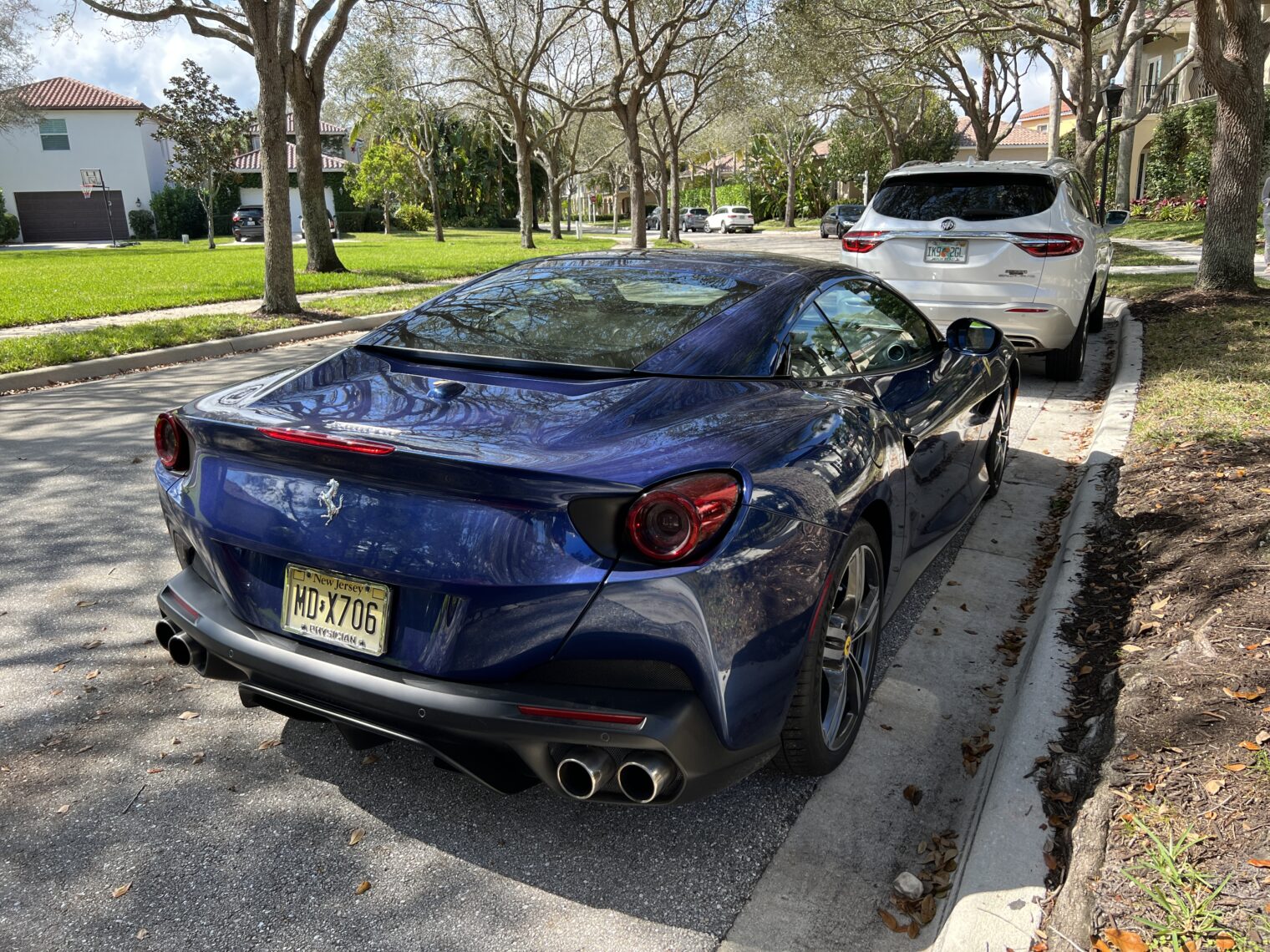 Who knows Ferraris well enough to say what model this is and estimate the value? My guess is a Portofino retractable hard top (worth about 250,000 in 2022 mini-dollars).
Related: