At a COVID-safe Super Bowl party, one of the guests was a police officer who lives in our building. She was chatting with a guy who works for a small video production company. He talked about the challenge of paying rent that had gone up more than 10 percent, health insurance that was going up almost as fast, and similar inflation woes. She expressed amazement that an employer wouldn't provide health insurance. "The company keeps the headcount below 50 so that the Obamacare rules don't apply," said the pinched private sector worker.
The police officer described receiving automatic pay raises in lockstep with official government inflation numbers, which she acknowledged did not keep up with the rising cost of housing here in South Florida. Although only in her 20s, she was already looking forward to retirement. "It's based on your highest three years of earnings," she said. "So if you work a lot of overtime near the end of your career you can get a pension that is higher than your full-time salary."
We asked what the real world speed limit was. "I don't pull anyone over for speeding," she replied. "If they're speeding, that's a risk that they're taking for themselves. The State Troopers, however, will even give me tickets."
Was it worth getting a license plate celebrating law enforcement or applying stickers evidencing a donation to a police-oriented cause? "Those are the people I worry about the most," she said, "because I know they'll have a gun in the car."
What about our minivan, with its "Support Education" specialty tag? (example below)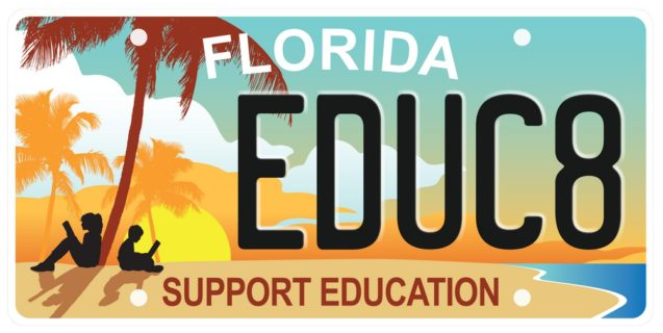 She said "Any officer who pulls over a minivan needs to reevaluate his or her priorities in life. I won't pull over a minivan."
Our Jupiter, Florida police department sends in the SWAT team any time there is a search warrant to be executed. "Jupiter doesn't have a lot going on," she responded. "I can do that too if I want. If I pull someone over and there is a warrant outstanding, I can turn it over to SWAT."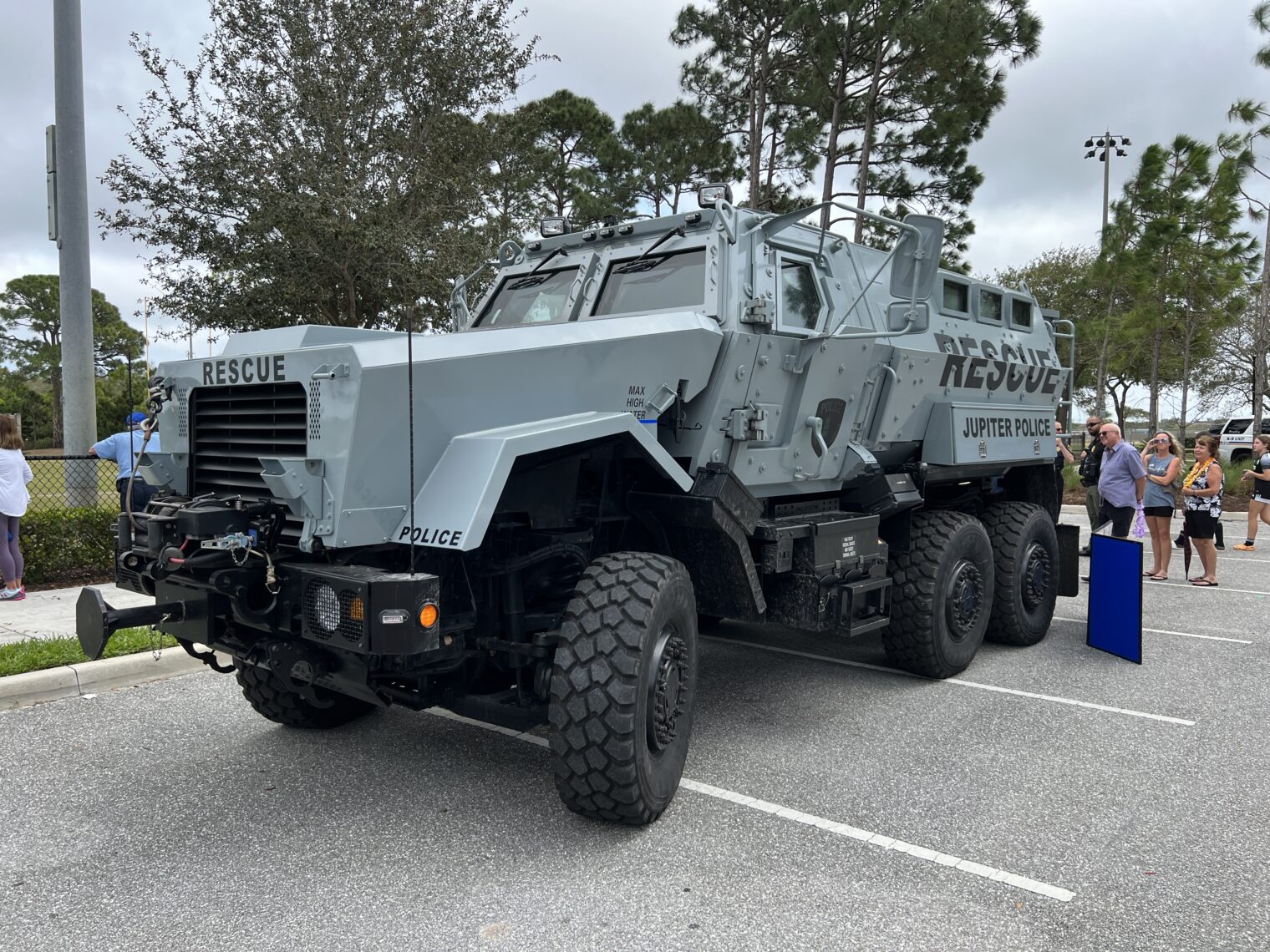 What about enforcement of coronapanic orders? (she worked for a police department down towards Miami, where muscular governmental intervention in the life of a respiratory virus is popular) "I won't ticket people for not wearing a mask," she said.
We learned that one shouldn't be too upset when the police come to investigate a neighbor's noise complaint. "It won't hold up in court if there isn't a calibrated noise measurement and we don't have any meters," she said.
(Why was the party "COVID-safe"? Everyone in the room was following the same mask protocols that the spectators in the stadium that we saw on TV were following and we know that California Follows the Science.)