A money manager friend recently attended a charity fund-raising dinner in Palm Beach. The beneficiary is a liberal arts college in the Northeast. If they reach their goals, the Second Assistant Dean for Diversity, Equity, and Inclusion will be able to hire a second assistant and the Office of 2SLGBTQQIA+ Allyship can get some gender-neutral Steelcase chairs. No doubt these are worthy objectives, but why are donors giving anything all when there are millions of Ukrainian refugees who need assistance? (One of our loyal readers is housing 7 Ukrainian relatives in his house in France, for example; they can get health care and education, but "no hope for housing, they go into the general multi-year queue for social housing." (as in the U.S., the French think that housing is a human right, which is why some people get taxpayer-funded houses, but it is not enough of a human right that the French are motivated to tax themselves sufficiently to build sufficient taxpayer-funded housing).)
Speaking of Palm Beach, here are some photos from a recent trip to The Breakers where a friend was paying $2,000 per night for "a tiny room" that afforded "glimpses of the ocean." It seems that $2,000 is the new $500 because that was the room cost in all previous years.
At the entrance we learn that if you tip the valets sufficiently, even the simplest rental Chevy can occupy pole position: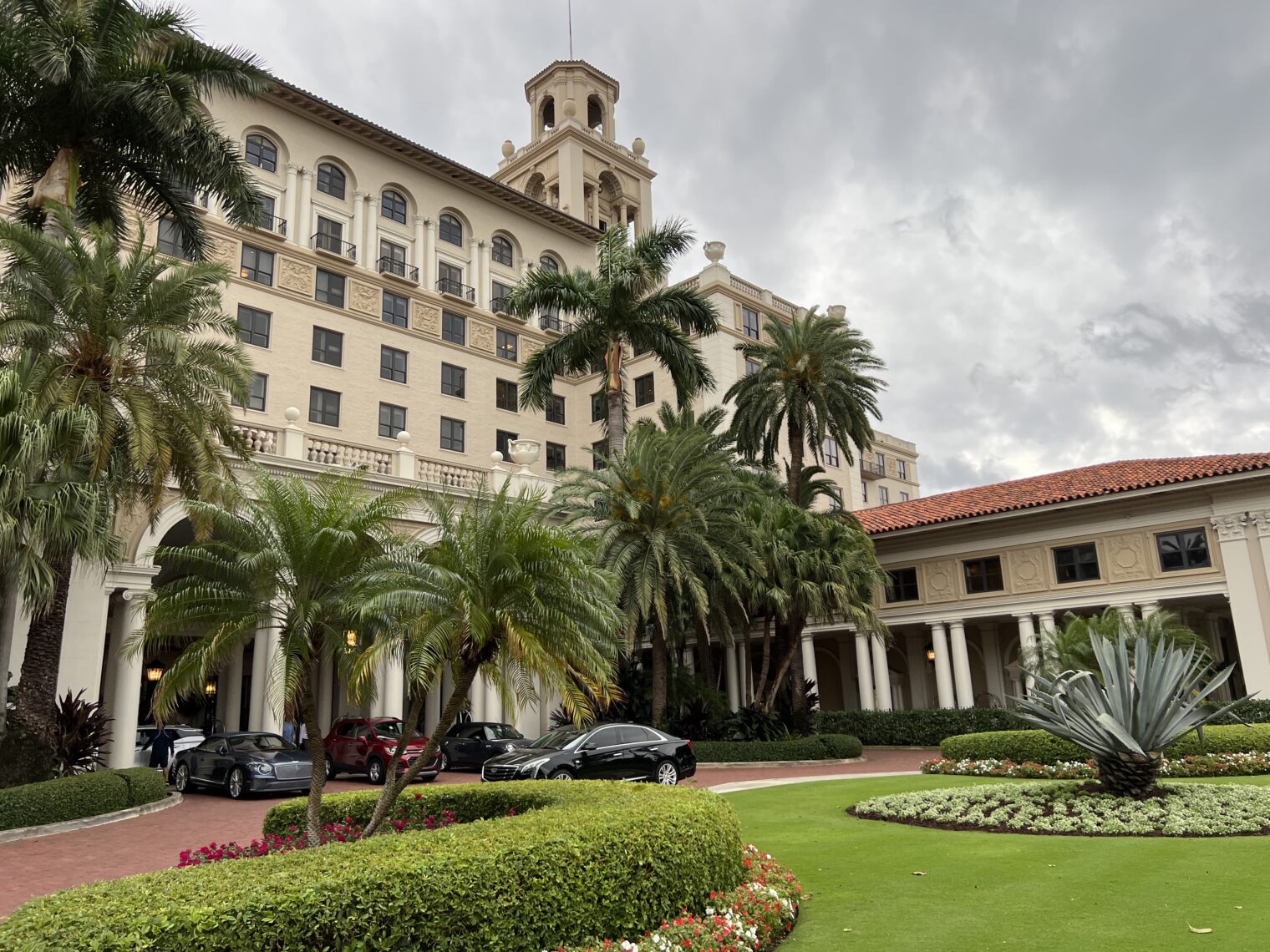 The beach in Palm Beach is crummy compared to what we enjoy in Jupiter, with heaps of rocks dumped on the sand to prevent erosion: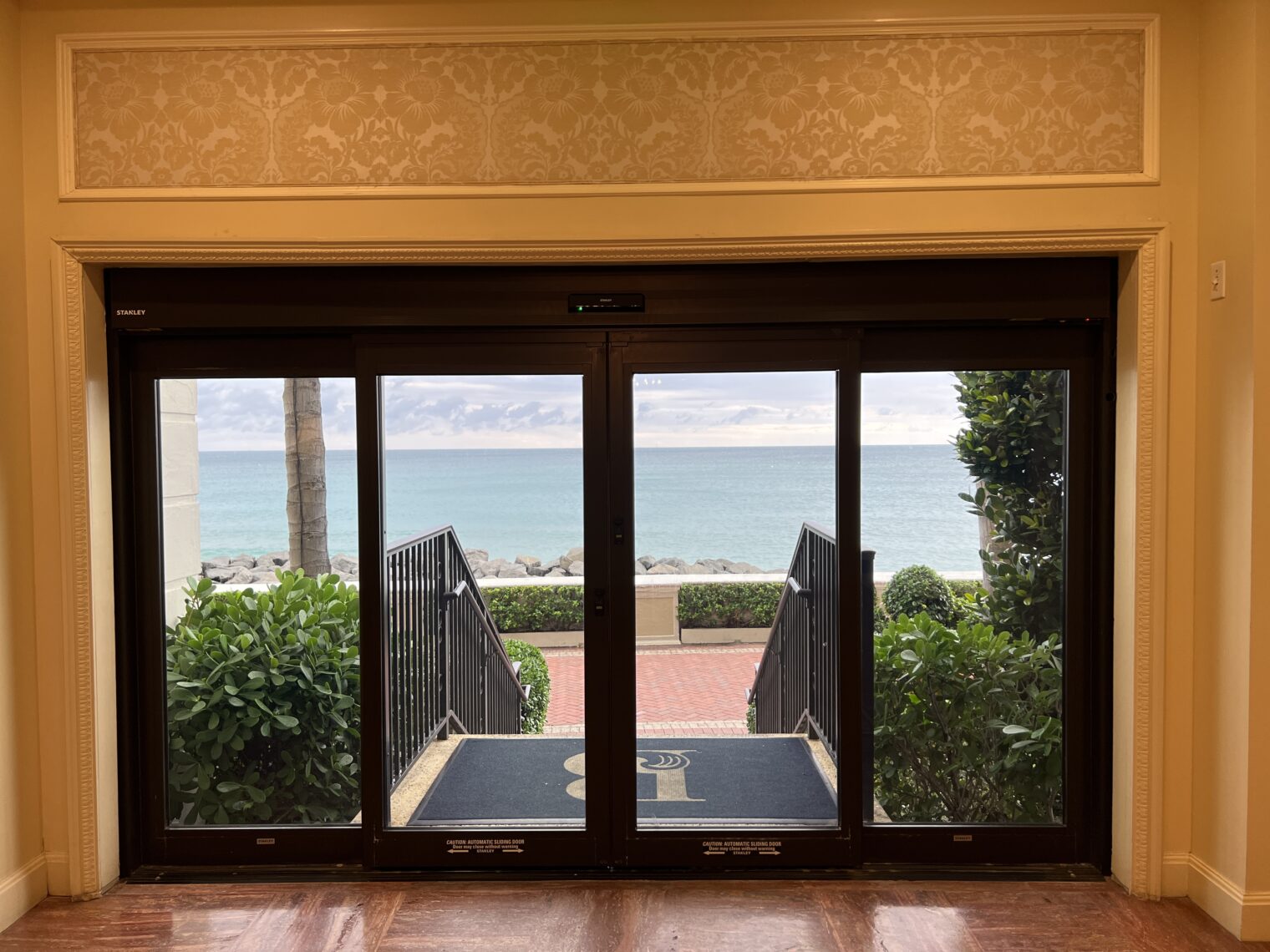 A cold front with thunderstorms had just rolled through, so the beach and pool were mostly empty: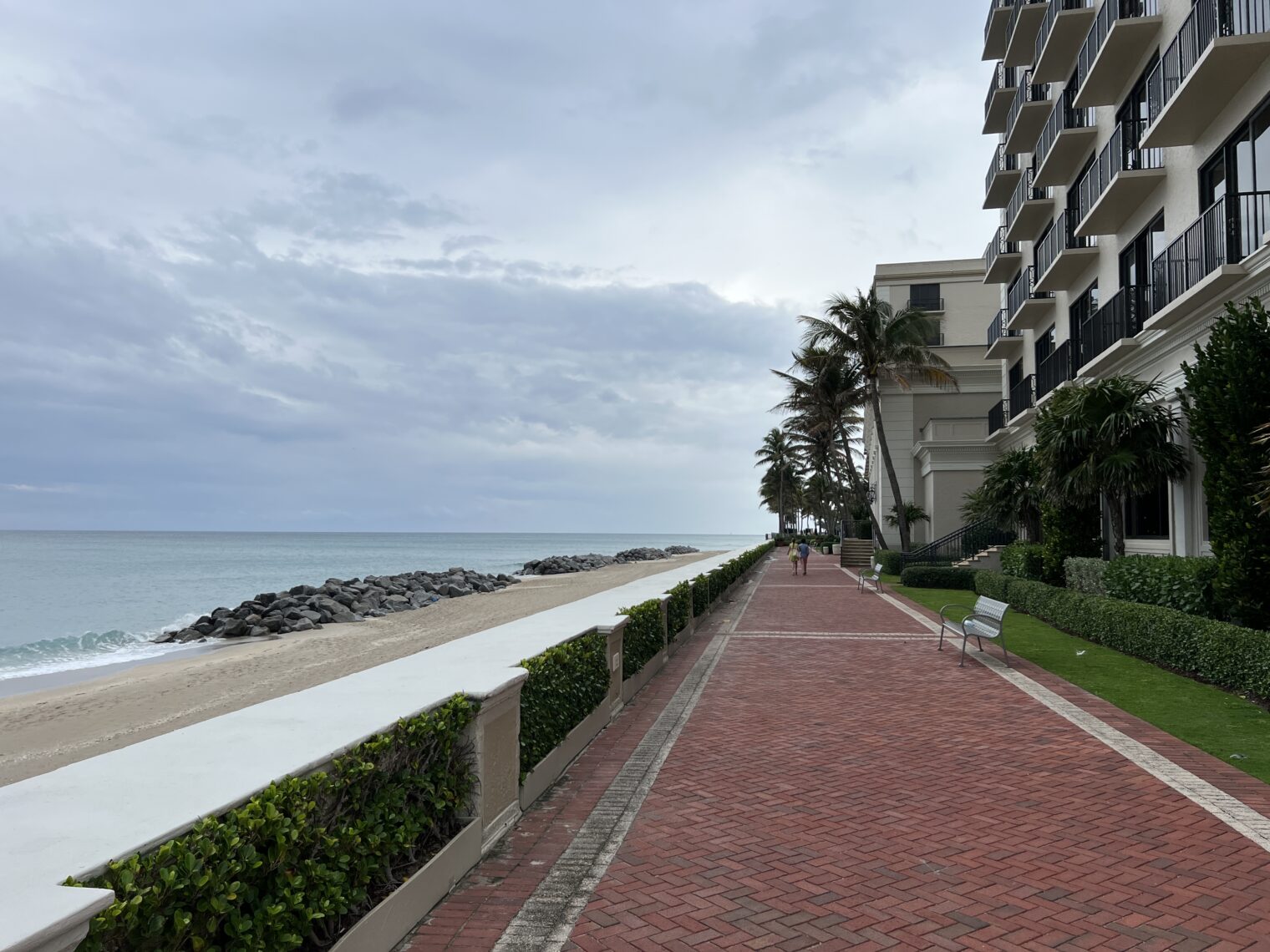 Although there are no homeless encampments, visitors from San Francisco should still feel right at home: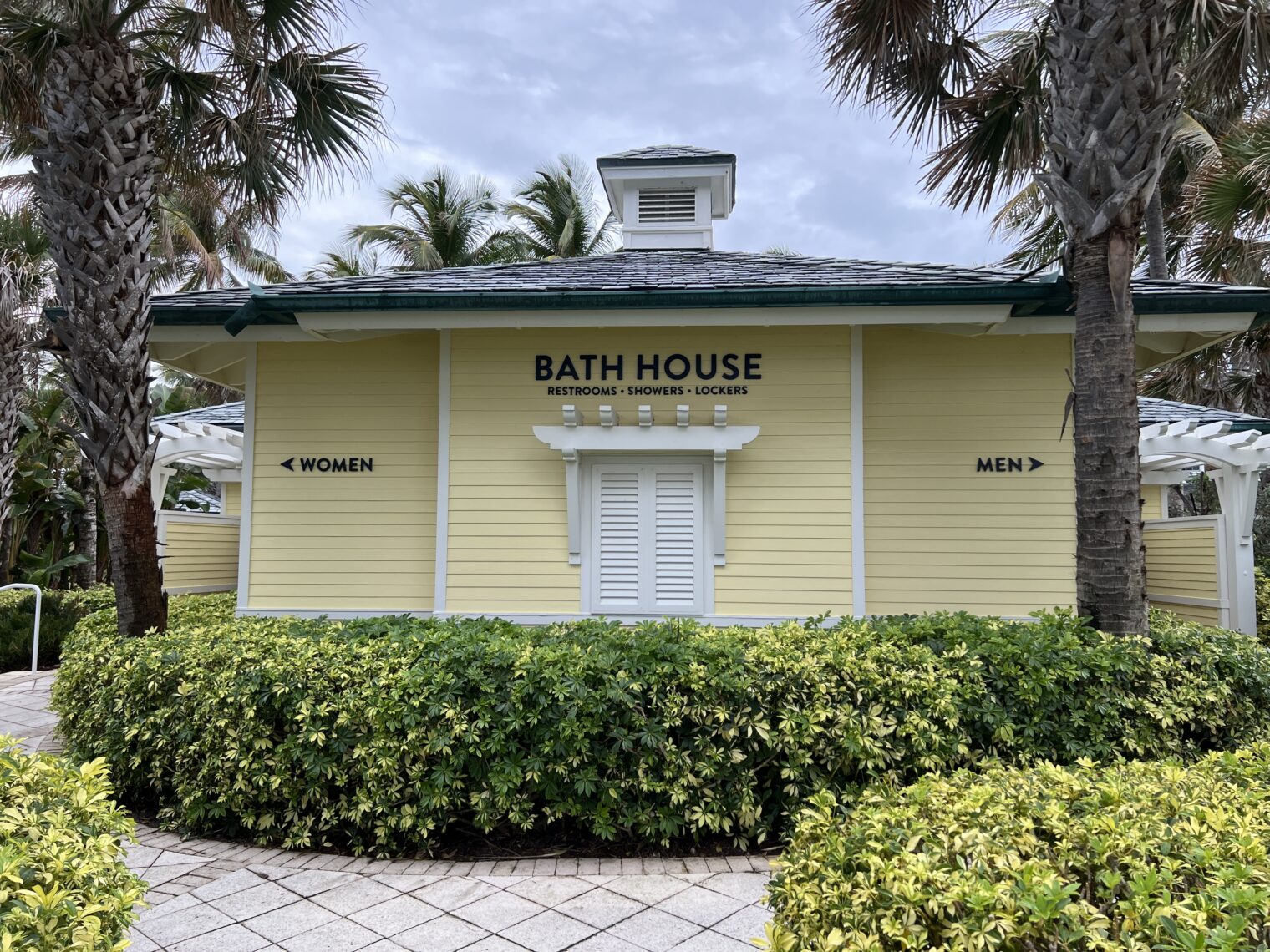 For $2,500 extra per day, you can rent a pool-side day-use room with attached bathroom: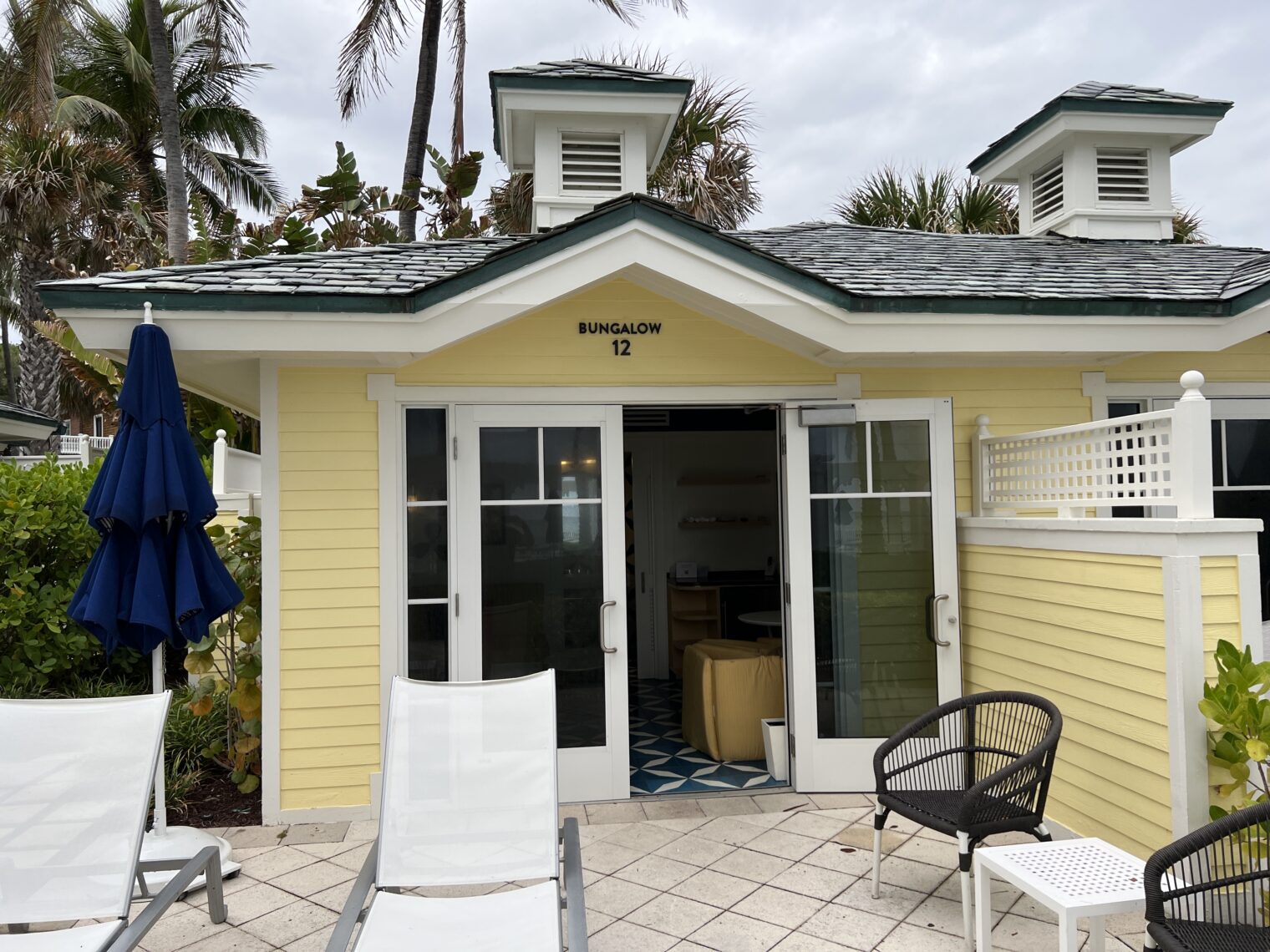 Back inside the hotel, a wedding takes shape: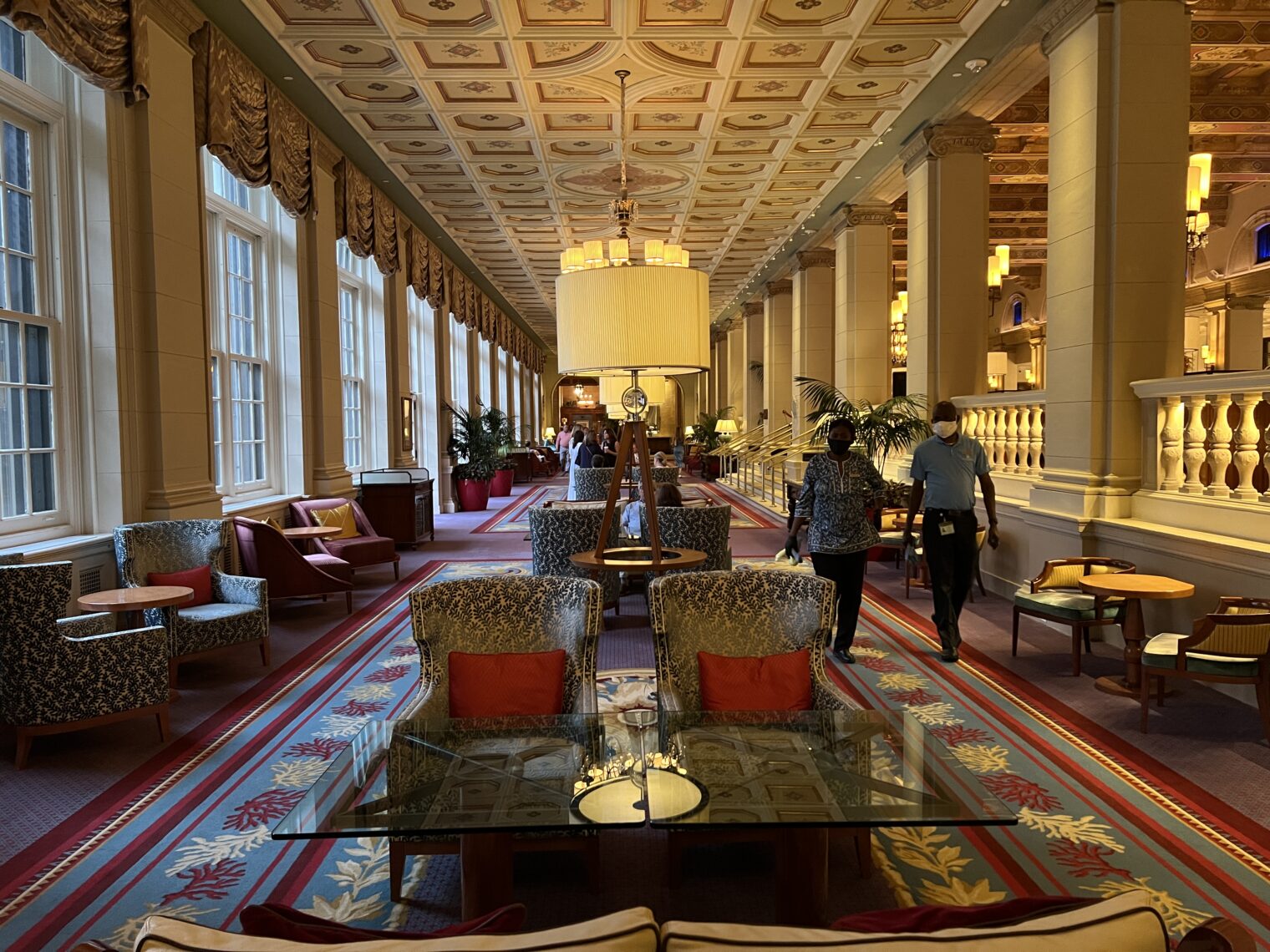 (Note that, statistically, the more money that is spent on a wedding, the higher the probability of a subsequent divorce lawsuit.) The other big event in the hotel that night was a black tie ball raising funds for a nearby hospital (already on the 20-percent-of-GDP gravy train).
I wasn't sorry to leave. Palm Beach is a nice island (literally), but almost any path in or out goes through some depressingly impoverished neighborhoods. In Jupiter, by contrast, you can go from the ocean to Interstate 95 and beyond without encountering anyone unable to pay $1,500 per month for an apartment. It's presumably nice to be rich enough to afford a $50-100 million house ("brokers fear they may run out of mansions to sell"; "We're now seeing $50 million transactions on almost a weekly basis.") that is occupied only 2 months per year, but I wouldn't want to be regularly reminded of How the Other Half Lives. Maybe the answer is that the residents of Palm Beach never actually leave the island (until it is time to catch the G650 at KPBI), but send servants out for supplies that are available only in West Palm.